Back pain forces DeLaet out in Korea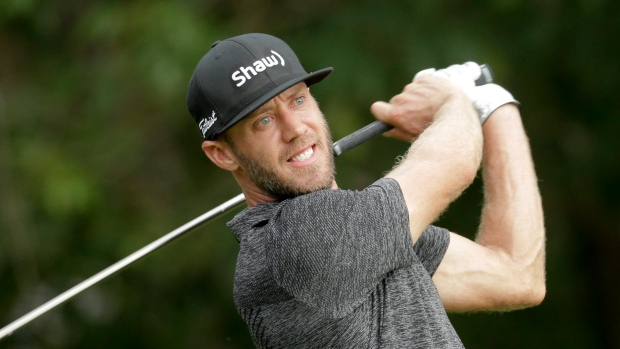 Graham DeLaet withdrew after the second round of the CJ Cup in Korea after posting an 80. The round included two doubles, six bogeys and two birdies.
Normally, that would be considered a poor round for a PGA Tour professional but for DeLaet, just getting the ball into the hole 18 times is sometimes nothing short of a miracle. The Weyburn, Sask., product is constantly battling pain from a bad back. Sometimes it lets him play and other times it forces him to the sidelines. This time, according to reports, he was unable to continue.
After two starts to the season, including a tie for fifth at the Safeway Open, DeLaet's back simply refused to let him finish off the stop in Korea. Earlier this week, in response to a question on Twitter, DeLaet said his recurring back pain limits the amount of time he can practice. He also said that he often doesn't play practice rounds, preferring to save things for the tournament rounds. It is something he has come to live with, sometimes suffering in agony, other times in manageable pain, but always with some sort of discomfort.
DeLaet underwent back surgery in 2011 and, after missing most of a full season, he returned to the Tour where he's carved out a pretty impressive record. Despite playing in varying levels of pain, he has only had to withdraw five times in the last three years, and one of those was due to a thumb injury suffered at the RBC Canadian Open.
Last season, DeLaet ended up 76th on the FedEx Cup points list and posted six top-10 finishes including a tie for seventh at the PGA Championship.
At that tournament, he didn't play a practice round and almost withdrew on Thursday, two holes into the tournament.
When he's out on Tour, his days are long as the 35-year-old gets regular treatment for his back before and after every round from Dr. Craig Davies, a Canadian chiropractor who travels with the Tour. DeLaet also spends a lot of time in the gym stretching and working on trying to build muscle to protect the weakened areas.
It's a hard way to make a living, but, as he's pointed out on more than one occasion, the pay is pretty good. Since joining the PGA Tour in 2010, DeLaet has earned more than $11 million.