Tiger excited to get back to the Masters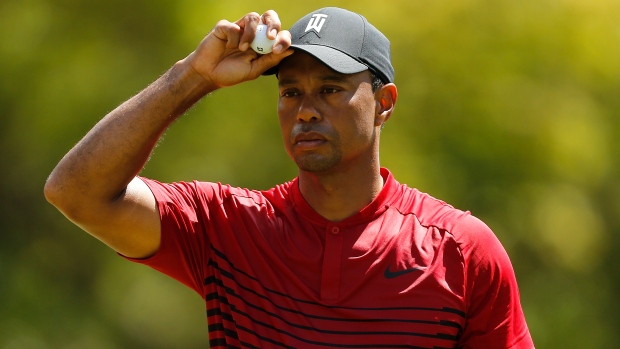 Tiger Woods is heading back to Augusta National for the first time in three years and he has just one thing on his mind.
"I'm just there to win," Woods said in an article posted Saturday on tigerwoods.com.
That, of course, was Woods' admission before every tournament he attended. He was always there to finish first. But in the events in his latest comeback, he has stated that getting his "feels" back was the primary mission.
However, with a quick and steady improvement and some legitimate chances at notching another win, Woods' goals have changed as he heads to Augusta National.
It's a remarkable return to form for the 14-time major champion who admitted that a year ago at this time, he had a hard time sitting comfortably at the Champions Dinner.
"I was debilitated," he stated on his web site.
"It's been tough just going to the dinner. I'm not retired. Watching the guys and hearing their excitement about playing was difficult."
Woods lone appearance in the last four years came in 2015 when he arrived at Augusta National having played just one tournament in the previous seven months. Still, he managed to finish tied for 17th.
Last April he had spinal back fusion and as recently as October at the Presidents Cup, he was unsure as to his future. Now, he is back to the point where he is among the favourites for the Masters.
"I got a second chance on life," he said. "I am a walking miracle."
Woods revealed that he played two practice rounds last week at Augusta National, both in temperatures that weren't much above freezing. He said the course doesn't appear to be too different from his last time around and he was able to use his most recent yardage book.
The winner of four Green Jackets aid he is excited to play again and call the Masters his favourite golf tournament.