Griffin III criticizes ex-teammate Moss, coach Shanahan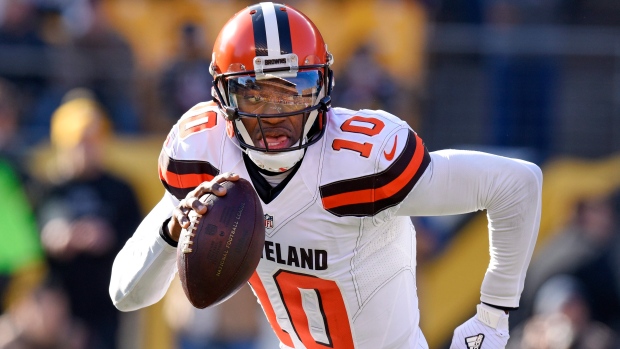 Free agent quarterback Robert Griffin III unleashed a series of tweets Tuesday aimed at former Washington Redskins receiver Santana Moss and also appearing to criticize ex-Redskins head coach Mike Shanahan.
Griffin III's tweets were likely caused by Moss' claim that Griffin "gloated" over the firing of Shanahan in 2013.
"Santana Moss, I treat you like a brother & always had your back. To openly lie about me is betrayal..…" Griffin tweeted.
He followed that up with "Put in an impossible situation w/ a coach who never wanted me. Made players like Santana Moss a believer through hard work, film study…"
Rumours of a feud between Shanahan and Griffin III are nothing new. Moss told The Washington Post that Shanahan and Griffin III didn't see eye-to-eye coming into the 2013 season, where Shanahan was later fired at the end of the year.
"Next year coach wants out, says he wants out, says he never wanted me as his QB & I GET BLAMED? C'mon man. I have been the good soldier." Griffin III tweeted.
He last played in the NFL during the 2016 season for the Cleveland Browns. He battled injuries all year and threw just two touchdowns to go along with four interceptions in five games.