Guardiola: De Bruyne 'knows where I am'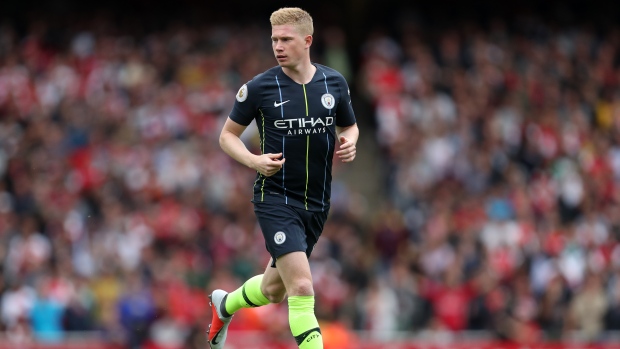 Manchester City manager Pep Guardiola says he's not a hard man to find.
The Spaniard said that if Kevin De Bruyne has an issue with him over being substituted during City's 9-0 thrashing of Burton Albion in the first leg of the League Cup, he can take it up with him personally.
"If he has a problem, he knows where I am, so I don't know, really," Guardiola said ahead of City's match on Monday with Wolves at the Etihad.
Reports emerged after the midweek tie that the Belgium international wasn't happy with being lifted from the match. Upon his 58th-minute subsitution for Phil Foden, De Bruyne headed down the tunnel rather than to the substitutes' bench which is customary. De Bruyne had scored earlier in the match.
Guardiola couldn't confirm that De Bruyne had taken umbrage with the move.
"I didn't speak with him, so that one time I cannot say what he thinks because I don't know," said Guardiola.
The match marked De Bruyne's sixth match back from a second knee injury this season that has limited him to just 11 appearances in all competitions.
With a victory over Wolves, City would pull within four points of leaders Liverpool. City holds a two-point advantage over third-place Tottenham Hotspur.