Guerrero Jr.'s arrival feels like Christmas Day for Jays fans
With Vladimir Guerrero Jr. set to make his big league debut Friday night, TSN Baseball Insider Steve Phillips gets you ready for one of the most anticipated debuts in MLB history.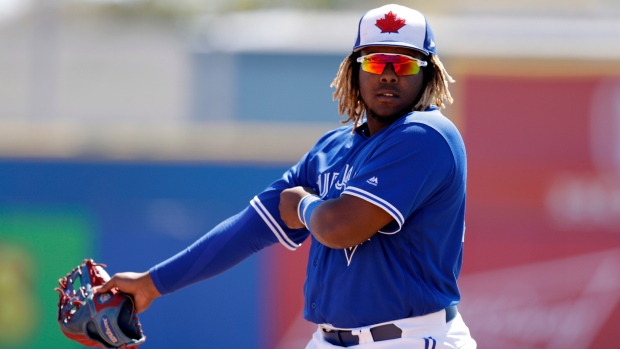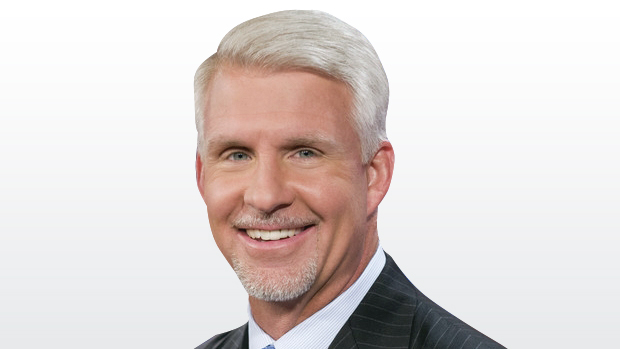 Finally, he is here. It is like Christmas Day!
We've waited with great anticipation for the gift of Vladimir Guerrero Jr. to reach the major leagues. We've dreamed of this day and the years to follow. We've imagined the joy and celebration that we are sure to experience.
He is surely the most-hyped young player to ever get promoted to the Toronto Blue Jays and arguably the most-hyped prospect ever. The closest comparison was when Bryce Harper made his debut with the Washington Nationals in 2012.
I'm sure there was internal debate in the front office about when to call him up. Should they promote him to start his career on the road to minimize the pressure or at home and make a big splash? Is his oblique completely healed? Is he locked in offensively? Is his defence ready for the big leagues?
Ultimately, they decided now is the time. He grew up in major-league stadiums and clubhouses, so he's different than most prospects. He understands the mental part of the game in a way that other prospects don't. Nothing will be overwhelming to him. He will be excited and probably anxious, but he won't be afraid. He is ready.
This young man can hit for average and power. You'll be impressed by his wisdom about hitting, which is well beyond his years. He is calm and relaxed in the batter's box. There is no tension in his approach.
Guerrero reminds me of a young Manny Ramirez. I saw Ramirez play as a junior and senior in high school, and then as a young professional. Ramirez had great plate discipline. He had the ability to recognize a ball from a strike and a curve ball from a fastball. He could drive the ball from line to line. He took his walks and limited his strikeouts. Those are many of the same traits that I see in Guerrero.
I also see a bit of former slugger Gary Sheffield in the Jays' young third baseman. Sheffield would wag his bat and then deliver the bat through the zone with amazing speed. Guerrero doesn't have as much wag, but he has the same bat speed.
You could stand around the batting cage with your eyes closed and recognize the ball coming off the bat of Sheffield. It just sounded different. Guerrero's bat has that same sound.
Finally, the finish of Guerrero's swing is just like his father's. He finishes high and with great rotation. Junior has the same gait in his home run trot that his dad had. You will have plenty of chances to see it for yourself.
What a great combination for a young hitter: a little bit of Ramirez, Sheffield and Vladimir Guerrero Sr., all in one. Wow! The young man is full of potential and it won't take long for that potential to be realized.
He will be the AL Rookie of the Year. He will lead the Jays in every offensive category at the end of the season. He will be among the MLB leaders in batting average.
Opposing pitchers will try to expand the strike zone but he won't chase. He will take his walks, leading to a great on-base percentage. He can drive the ball to every part of the ballpark with launch angle, so he'll be among the leaders in slugging percentage. He will drive in runs and score a bunch as well.
This 20-year-old will bring energy and hope to Blue Jays fans everywhere. He will excite all of baseball. Fans everywhere are going to show up when the Jays come to town to get a glimpse of the young phenom.
When I was a general manager, I always tried to be conservative with young prospects. I tried to ease them into expectations when I called them to the major leagues. I wanted them to bat down in the order so they didn't feel like they had to carry the load of the team. I might want them to be protected from an ace pitcher so they wouldn't lose confidence. If it was a pitcher, I would carefully pick the team they faced in their debut. I wanted a young starter pulled from the game in their first few starts before having to battle through a jam the third time through the lineup.
But that is not how I would want to see Guerrero managed. He has a different pedigree. He has an understanding of the physical and mental part of the game that other youngsters don't. I would just let this young man play. I want him to bat third and play third base as much as possible. There's no need to protect him from anything.
That being said, I would want to manage his health in the short term. He has only played three consecutive days once so far this season. I would want to make sure we help him build stamina so he can stay healthy the entire season.
Just think: Guerrero is blazing the trail that will soon be travelled by Bo Bichette, Cavan Biggio, Kevin Smith, Nate Pearson and others.
Spitting Seeds
- Speaking of Bichette, he was hit by a pitch on Monday and broke his left hand. He's seeking a second opinion, but it looks like he will miss substantial time. This all but ensures that Jays' fans won't see him this year in Toronto. He will get back and play in Buffalo, but he won't have enough time to prove he has mastered the level and justify a promotion to the majors. His window to do that was already limited, but now it's gone. You will just have to wait until mid-April next season.
- I guess Kyler Murray made the right choice. He had been the ninth-overall pick in the MLB draft last year for the Oakland Athletics but decided to pursue a career in the NFL after winning the Heisman trophy at Oklahoma last year. He was selected first overall in the NFL draft on Thursday night, which will likely land him at least $30 million guaranteed. I'm not convinced that he will be a great pro quarterback because of his size (5-foot-10) but if it doesn't work out I guess he can always try baseball again later.
- The Milwaukee Brewers' offence is driven by their power bats. In fact, they are too reliant on their home run hitters. About 70 per cent of their runs have come from round-trippers. They don't do much manufacturing of runs. It is all about the long ball. To put the 70 per cent in perspective, consider that the highest percentage of runs scored via the home run over a full season belongs to the 2010 Toronto Blue Jays, who scored 53 per cent of their runs on homers. In order to win close games, the Brewers will need to find a way to lump multiple hits together while using productive outs to score. It's hard to rely on homers in tight games. The best teams score in many different ways.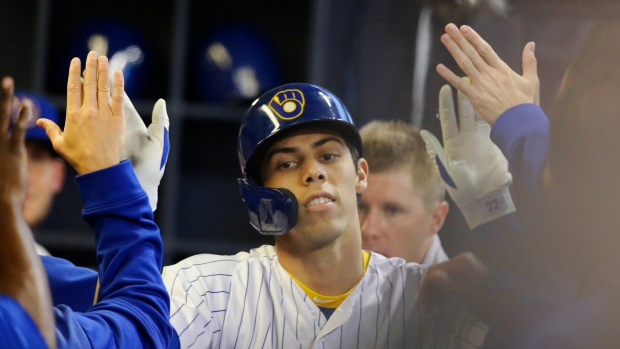 - Brewers' outfielder Christian Yelich, the reigning NL MVP, leads the league in home runs (13) and has almost as many long balls as the Detroit Tigers (14) do as a team. Believe it or not, all 13 of Yelich's homers have been hit at home in Miller Park. And 29 of his 31 RBIs have come at home too. No wonder the Brewers have struggled on the road this year (5-7).
- Justice has been served. On Thursday, Major League Baseball handed down a two-game suspension to Mets reliever Jacob Rhame for intentional throwing at Phillies first baseman Rhys Hoskins on Tuesday night. In the ninth inning of the game in which the Mets led 9-0, Rhame threw a 97-mph fastball behind the head of Hoskins. It looked intentional and is believed to be in response to two Mets hitters being hit by pitches the previous night. The home-plate umpire moved quickly from behind the plate to issue warnings to both teams, but he did not eject Rhame. Hoskins and his teammates weren't happy. The next pitch from Rhame was 98 mph again, up in the zone and close to Hoskins' head. It was ball four. Hoskins rifled his bat and went to first base glaring at the righty reliever. Benches emptied a bit on to the field but the two teams didn't engage.
On Wednesday, as fate would have it, Hoskins and Rhame met again. Hoskins took justice into his own hands, hitting a home run off of Rhame. That was the sweetest payback of all. Hoskins then took his sweet time getting around the bases, turning in the slowest home run trot (34.2 seconds) recorded in the Statcast era. That is the best response of all and much better than charging the mound. Hoskins is a serious baseball player. His response to all of this was perfect.
The worst part for the Mets is that the Phillies had been playing flat, uninspired baseball for about a week. Rhame's effort to protect his teammates made them targets instead and caused him to be suspended for two games. It also woke the sleeping giant called the Philadelphia Phillies.