Gushue beats Sweden's Edin 1-up at Elite 10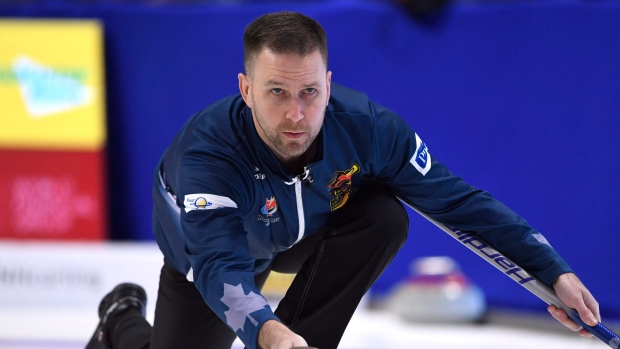 WINNIPEG — Brier champion Brad Gushue bounced back from an opening-draw loss to beat Sweden's Niklas Edin 1-up on Thursday at the Elite 10 curling competition.
Gushue needed an extra end to beat the Olympic silver medallist after veteran Glenn Howard of Islington, Ont., toppled him 1-up earlier in the day on the fifth stop of the Grand Slam of Curling circuit.
In the other evening draws, Mike McEwen beat Jason Gunnlaugson 5-up in an all-Winnipeg matchup, while Toronto's John Epping downed Winnipeg's Reid Carruthers 3-up.
Epping and McEwen are both 2-0 to sit atop the round-robin standings after the first day of competition.
McEwen opened play with a 2-up win over Canadian Olympian Kevin Koe. American John Shuster, the gold medallist from the Pyeongchang Games, is 1-1 through three draws.
Preliminary-round draws continue Friday, with the playoffs set to begin Saturday.