Gushue could make season debut at The National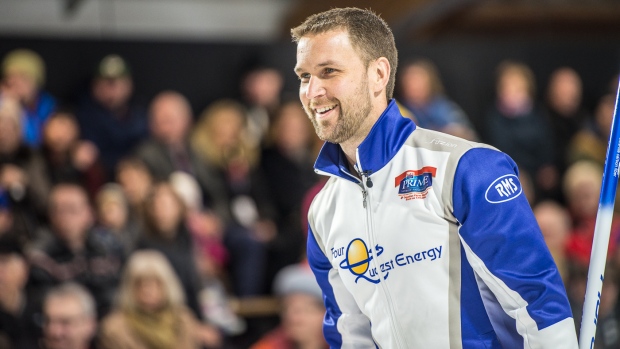 St. John's skip Brad Gushue won't play at this week's Canada Cup in Brandon, MB, but it looks as though he will make his season debut at The National on the Grand Slam circuit on Dec 6.
Gushue made the announcement on the team's FaceBook page Tuesday. He didn't go into too much detail in the video, but it looks like there's a good chance he'll be ready to go next week. On Monday, Gushue sent out a video of him sliding and releasing a rock.
Gushue, 36 has been sidelined the entire year to this point with a hip/groin injury. Mark Nichols, the regular vice, has stepped in and done a nice job, winning one event and positioning the team atop the CTRS.
The National, the third Grand Slam of the season, takes place Dec 6-11 from Sault Ste. Marie, ON. The foursome are the defending champions at this event.
This is a massive year for the Gushue rink as St. John's will host the Brier for the first time since 1972 in March.