Gushue downs Walstad to claim Tour Challenge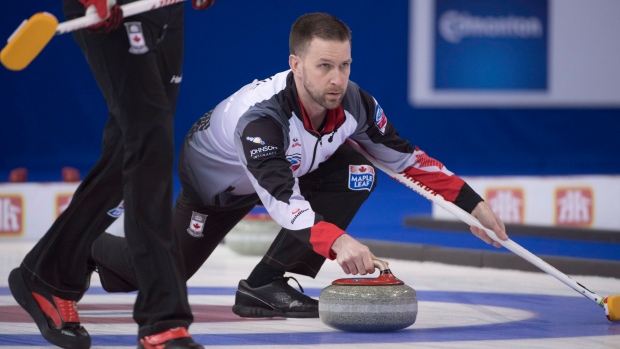 REGINA — Edmonton's Val Sweeting defended her Grand Slam of Curling Tour Challenge title on Sunday with a 6-5 comeback win over Anna Hasselborg of Sweden.
Sweeting trailed 5-2 after five ends, but scored three in the sixth to tie the match.
After a scoreless seventh, Sweeting drew one in the eighth with the hammer for the victory.
Sweeting's rink has put together 13 wins in a row at the tournament dating back to last season's Tour Challenge run.
Brier champion Brad Gushue downed Steffen Walstad of Norway 9-1 to win the men's title.
Gushue, of St. John's, N.L., started hot with a deuce in the first end and three points in the second en route to a 5-0 lead.
Gushue, who went undefeated at the first Grand Slam tournament of the season, added back-to-back deuces in the fifth and sixth ends, prompting handshakes from both sides to end the match.
Walstad scored his lone point in the third.
Sweeting defeated Winnipeg's Jennifer Jones in Saturday's semifinals and Hasselborg held off Scotland's Eve Muirhead in the other semi.
Gushue defeated Brad Jacobs of Sault Ste. Marie, Ont., in men's semifinals while Walstad earned his spot in the final with a victory over Sweden's Niklas Edin.