Habs' Julien liked what he saw in Juulsen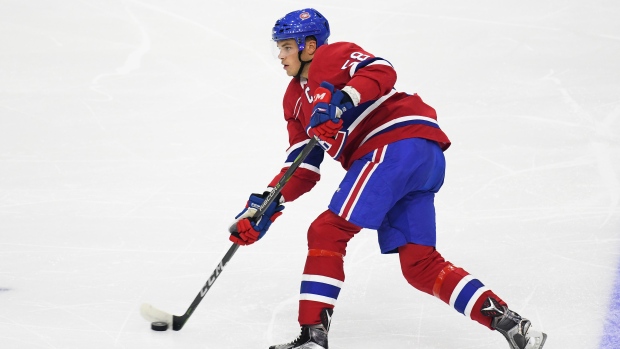 Noah Juulsen, the Montreal Canadiens' first-round pick in 2015, appears to have a solid shot earn a roster spot in the NHL this season.
Juulsen posted an assist in the Canadiens' preseason debut on Monday night and head coach Claude Julien said he liked what he saw from the 20-year-old defenceman.
"We like the way he skates and his transition game," Julien told reporters after the game in Quebec City. "He's going to get a chance to make this team and if he doesn't he's not going to be too far away."
Juulsen, however, did not practice on Tuesday due to a bruised foot.
Juulsen was selected 26th overall in 2015 and has spent the past two seasons with the Everett Silvertips in WHL. He posted a career-high 12 goals and 22 assists while playing a career-low of 49 games with the Silvertips last season.
The Abbotsford, B.C. native also played for Team Canada in at the 2017 World Juniors, posting two assists in seven games.
Should Juulsen fail to make the Canadiens, he will be assigned to AHL's Laval Rocket.