Habs' Shaw meets with NHL discipline czar Quintal
Montreal winger narrowly escaped suspension during his first regular-season game with the Canadiens, Frank Seravalli writes.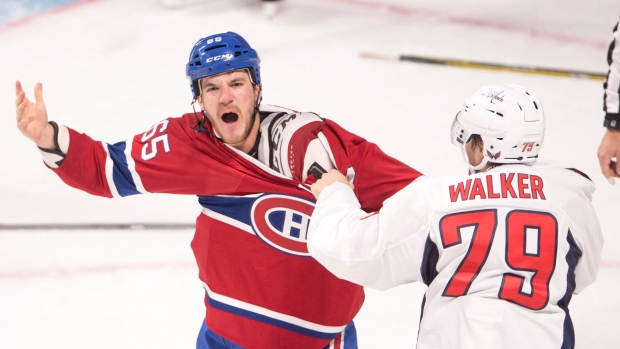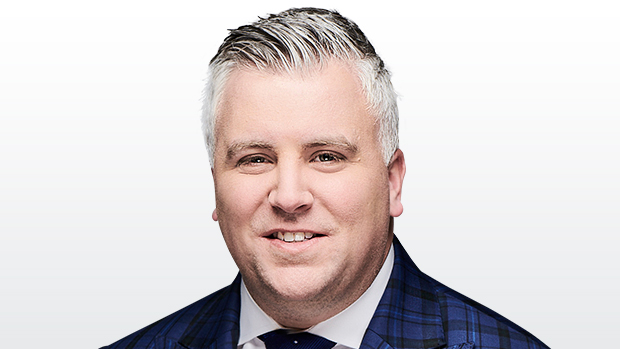 MONTRÉAL — Andrew Shaw doesn't want to be known as an NHL bad boy.
That's why Shaw accepted an informal meeting with NHL senior vice-president of player safety Stephane Quintal on Tuesday afternoon, hours before making his home debut as a member of the Montreal Canadiens at Bell Centre.
Shaw, 25, narrowly escaped suspension during his first regular-season game with Montreal in Buffalo last Thursday when he deliberately tripped Sabres winger Johan Larsson at the final buzzer. Shaw was issued a match penalty for his apparent slewfoot attempt, which is when a player kicks out an opponent's legs while simultaneously pushing the player backward.
A slewfoot is one of the most dangerous plays in hockey. But the NHL's Department of Player Safety, headed by Quintal, viewed the sequence as more of a trip and decided to not issue supplemental discipline.
Quintal's meeting with Shaw was instead to offer advice on how to walk the line of the law. He has held similar informal chats with other players over the years, including Zac Rinaldo, Milan Lucic, Radko Gudas and Dustin Brown. Most times, it is done quietly and without fanfare. The message, as the others have found out, is that this conversation serves as a fair warning: future discipline will be harsh.
Shaw was just coming off a three-game suspension during the preseason for boarding Washington's Connor Hobbs on Sept. 27.
"I'm hoping to learn a few things," Shaw said of his meeting. "He knows the type of player I am. I play on that edge. I play on that line. He wants to make sure I don't cross it. I'll continue to do what I do to have success, but I want to make sure everyone is safe out there."
Shaw said his trip of Larsson "wasn't a vicious thing."
"Yeah, I tripped the guy, but it wasn't vicious," Shaw said. "No one got hurt."
Canadiens coach Michel Therrien said he had his own conversation with Shaw, but "that's between us." Shaw signed a six-year, $23.4-million deal with the Habs in June after a trade from the Chicago Blackhawks.
Shaw actually arrived in Montreal with a little bit of that bad-boy image already attached to him. Shaw was suspended for one game in the Stanley Cup playoffs last spring after hurling homophobic slurs at a referee after a penalty call, as well as two middle fingers.
Shaw said he was open to the meeting with Quintal. He wants to appropriately walk the line.
"I don't want that rep. I'm not that kind of guy," Shaw said. "I play hard, I play an in-your-face kind of style, but if you got to know me, I'm a pretty nice guy. I don't want to hurt anyone out there. I want to learn. I want to get better from it."
Contact Frank Seravalli on Twitter: @frank_seravalli