Habs' woes run much deeper than goaltending
Montreal Canadiens head coach Michel Therrien fired off a warning shot to his team after a listless loss to the Philadelphia Flyers on Tuesday night, writes TSN Senior Hockey Reporter Frank Seravalli.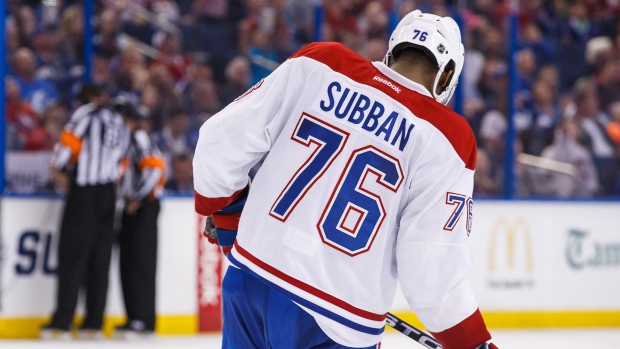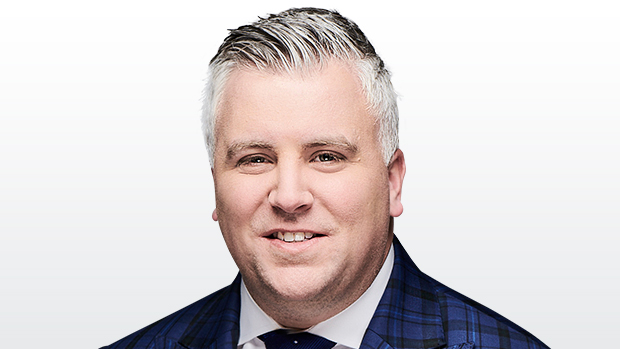 PHILADELPHIA - Head coach Michel Therrien fired off a warning shot to the Montreal Canadiens after Tuesday night's sleep-inducing loss to the Flyers, which may have served as a low-water mark in a forgettable six weeks for the club.
"There's some guys on our team that in the second half are really going to have to start picking up their game," Therrien said.
Therrien didn't name names, but he was talking about the Canadiens' bottom-six forwards.
For all the chatter about goaltender Carey Price and his absence accounting for the Canadiens' nose-dive through the Atlantic, the real story may be the radio silence of Montreal's depth scoring.
Yes, the Canadiens have allowed three or more goals in 13 of the 18 games since Price went down again on Nov. 25 in New York.
But they've also scored more than two goals in just four of those 18 contests. Including the five-goal outburst in the Winter Classic win over the Bruins, the Habs have netted 36 goals over 18 games – exactly two per game.
The lack of run support for Mike Condon, Dustin Tokarski and now Ben Scrivens is the biggest reason why Montreal hit the midpoint of their season on Tuesday a full five points back of the Panthers for first place in the division. They've now dropped to third place behind Boston. And with Ottawa's one game in-hand, the Canadiens are one Senators win away from a scant one-point edge on a playoff spot entirely.
This six-week about-face is mind-boggling considering the way all four lines were clicking for the Canadiens in their historic 18-4-1 start to the season. It's fallen off a cliff since then.
Montreal has relied almost exclusively on Max Pacioretty, Alex Galchenyuk, Tomas Plekanec and whatever offence comes from P.K. Subban and the back end.
The six forwards who comprised Tuesday's third and fourth lines have combined for just eight goals and 13 points in the last 18 games.
The numbers are even scarier if you take the Winter Classic out of the mix. Without Paul Byron and David Desharnais's three goals outdoors, those numbers drop to five goals and nine points in 17 games.
In the previous 21 games, when everything was right in Montreal, those same six players posted 27 goals and 63 points.
Canadiens' depth scoring since Carey Price went down on Nov. 25:
POWER OUTAGE
| PLAYER | GP | G | PTS |
| --- | --- | --- | --- |
| Paul Byron | 18 | 4 | 5 |
| Torrey Mitchell | 10 | 0 | 0 |
| Brian Flynn | 18 | 2 | 3 |
| Tomas Fleischmann | 18 | 1 | 2 |
| David Desharnais | 18 | 1 | 3 |
| Devante Smith-Pelly | 6 | 0 | 0 |
| Total since Nov. 25: | 18 | 8 | 13 |
| Total Nov. 25 and Prior: | 23 | 27 | 63 |
"We've just got to be better," Therrien said Tuesday when asked how he can get his depth players scoring again.
It's a glaring weakness that now lies squarely in the hands of general manger Marc Bergevin.
The lines shuffled with Brendan Gallagher's return from injury, back to what they were when the Canadiens seemed unstoppable. Therrien now won't be asking too much of some players again. But Gallagher's absence alone, and the holes it created, can't possibly account for such a head-scratching power outage.
Against the Flyers, the Canadiens barely avoided setting a season low for shots (21). They had just 19 entering the final two minutes of regulation, when Daniel Carr somehow cut the score to 4-3, and a grand total of seven shots through 30 minutes.
"Emotionally, we were not there," Therrien said. "The guys were not thinking again - not playing the same way we did two days ago."
Frank Seravalli can be reached at frank.seravalli@bellmedia.ca.