Hall returns after being levelled by Gudas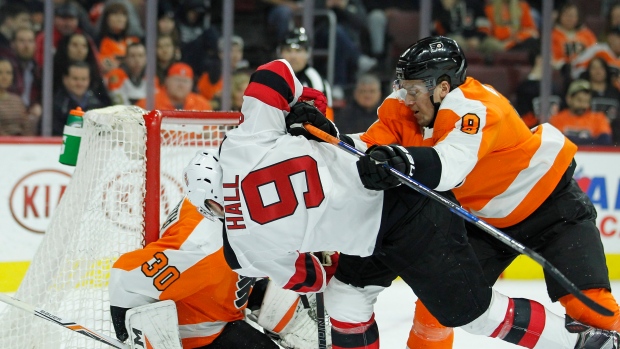 New Jersey Devils superstar Taylor Hall has returned for the third period after leaving Tuesday's game against the Philadelphia Flyers following a hard hit into the end boards by defenceman Radko Gudas.
The incident occurred early in the second period when Hall was rushing down the left wing with the puck. Immediately after shooting on goalie Michal Neuvirth, Gudas slammed Hall hard into the end boards. Hall actually scored on the play, but was in visible discomfort and was seen holding his forehead before skating off the ice.
The 26-year-old has 21 goals and 35 assists over 50 games with the Devils in 2017-18, his second year with the club.
Gudas was suspended 10 games earlier this season for slashing Winnipeg Jets forward Mathieu Perreault.