Hammond's hot streak lifts Senators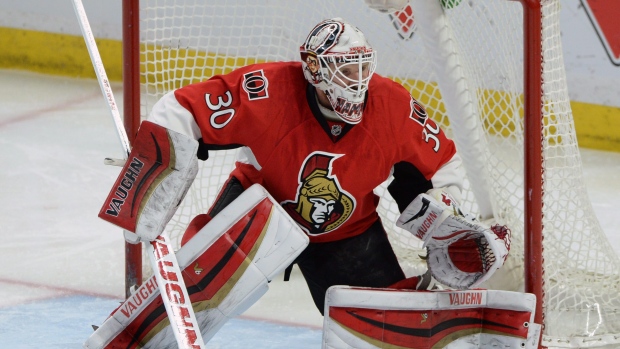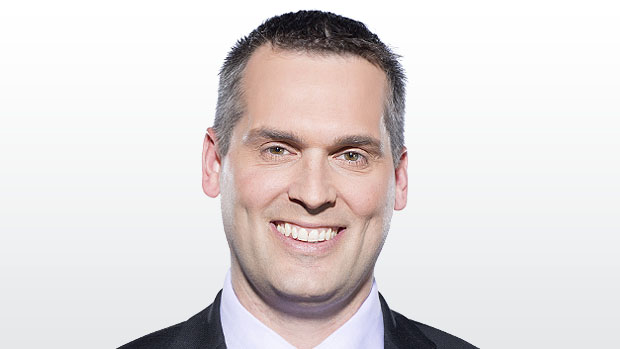 Ottawa's surprise goaltending star, Colorado's captain comes up big, lineup news, Fantasy tips and more in Scott Cullen's Statistically Speaking.
HEROES
Andrew Hammond – The 27-year-old undrafted free agent, out of Bowling Green, is writing quite a story as he drags the Senators into playoff contention. In seven starts, Hammond has stopped 222 of 230 shots (.965 SV%). This from a goaltender that had an .898 SV% in 25 AHL games this season.
Gabriel Landeskog – Colorado's captain was in on all three goals, with one goal and two assists, during a 3-1 win against Pittsburgh. He has 12 points (7 G, 5 A) in the past 10 games.
Kyle Turris – As the Ottawa Senators make a surprising late-season push, Turris has been leading the way offensively. He had a goal and an assist in a 3-1 win at Winnipeg, giving him 14 points (6 G, 8 A) in the past 11 games.
ZEROES
Michael Hutchinson – Winnipeg's rookie puck-stopper, who has been so vital to their success this year, stumbled against the Sens, allowing three goals on 17 shots before getting pulled midway through the second period in a 3-1 loss.
Jordan Caron – In his first game with the Avalanche, skating on a line with Jarome Iginla and Matt Duchene, Caron was buried in the defensive zone (5 shot attempts for, 20 against, 20.0%) against Pittsburgh.
LINEUP NEED TO KNOW
Dustin Byfuglien – The Jets' star defenceman left the loss to Ottawa with an upper-body injury.
Keith Yandle – Played a season-low 17:45 for the Rangers in a 2-1 overtime loss at Detroit. The Rangers are sure easing Yandle into the lineup, playing him under 20 minutes in both of his first two games. He had played less than 20 minutes once in 63 games with Arizona this season.
Joey Hishon - The Avalanche 2010 first-rounder made his regular-season NHL debut, playing 8:05 in a win over Pittsburgh. Hishon was leading Lake Erie with 32 points in 50 games, including 19 points (8 G, 11 A) in 24 games since the beginning of January.
SHORT SHIFTS
Jets D Tyler Myers had strong possession stats (27 shot attempts for, 8 against, 77.1%). He has seven points (2 G, 5 A) and 54.2% possession (up from 34.6% in Buffalo) in nine games with the Jets…Penguins RW Patric Hornqvist had 14 shot attempts (7 SOG) in a 3-1 loss at Colorado…Penguins D Kris Letang had a dominant possession game (36 shot attempts for, 9 against, 80.0%) in a loss at Colorado…In limited ice time, Ducks LW Jiri Sekac had team-leading possession (11 attempts for, 5 against, 68.8%) and an assist in a 3-1 win vs. Montreal...Ducks rookie G John Gibson outdueled Carey Price, stopping 37 of 38 shots in a 3-1 win over Montreal…Red Wings G Jimmy Howard stopped 39 of 40 shots in a 2-1 overtime win over the Rangers…Avalanche G Semyon Varlamov turned aside 28 of 29 shots in a 3-1 win against Colorado.
FANTASY FOCUS
Some players to consider for your lineup tonight:
David Pastrnak – The Bruins rookie continues to contribute. He has eight points (3 G, 5 A) in the past 10 games and his ice time is climbing, to a season-high 15:33 in February.
Mikael Granlund – Minnesota's playmaking pivot has nine points (1 G, 8 A) in the past nine games.
Cody Eakin – Dallas centre has five points (3 G, 2 A) in the past three games and gets a matchup against Florida missing goaltenders Roberto Luongo and Al Montoya.
Matt Cullen – In the past 10 games, the veteran Nashville forward has nine points (3 G, 6 A).
Much of the data included comes from www.war-on-ice.com, www.puckalytics.com, and www.naturalstattrick.com
Scott Cullen can be reached at scott.cullen@bellmedia.ca