Han hopes to challenge conventional thinking in coaching ranks
McGill Martlets video coach doesn't have a traditional background in the sport, but he's aiming to go pro with a unique approach to teaching the game, TSN Hockey Insider Bob McKenzie writes.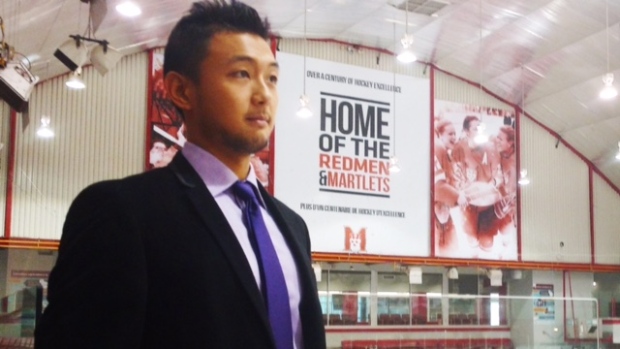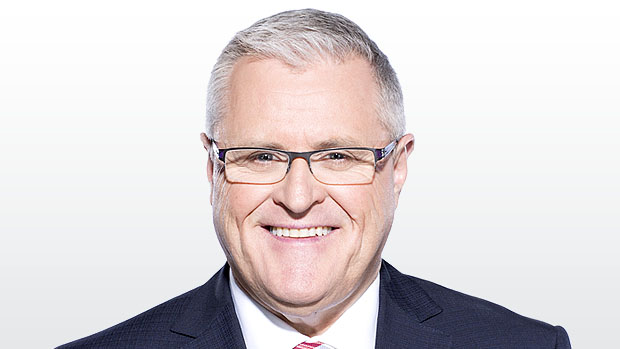 Jack Han can tell you the precise moment he decided he wanted to be a professional hockey coach.
A wise guy might suggest that since Han is now all of 27 years old, it shouldn't be too difficult for him to remember that, or anything else about his young life, but we digress.

It was three years ago, during the 2013-14 season, and the McGill University marketing major grad was in his first few months of a one-year contract with the Montreal Canadiens. Han had been hired to provide web content for canadiens.com, to be the team-hired beat reporter who not only covered each game and practice, but also travelled with the Habs on the team charter.

As an aficionado of advanced statistics, or hockey analytics — someone who mostly trusts facts over feelings — Han was always looking for ways to include tactical and statistical concepts in his game stories.

One day, his boss pulled him aside.
"He was very nice about it," Han recalled of the conversation, "but he asked me, 'What makes you qualified to offer an opinion [on how the game should be played]?' He was absolutely right. I thought, 'I'm not a coach but maybe I should be.' It lit the fuse."

***

As a member of head coach Peter Smith's staff on the 2016-17 McGill University Martlets women's hockey team — in charge of video and analytics for the third consecutive season — it is patently obvious Han still has a long way to go to fulfill his ambition of being a full-fledged professional hockey coach.

However, the distance he needs to go is not nearly as far as he's already travelled, both literally and figuratively.
Han was born in 1989 in the Chinese city of Tianjin, the only son of parents who were both computer programmers. He got his first computer, which ran MS-DOS, at age four, so technology has always been second nature to him.
At age six, Han and his family immigrated to Canada, landing in Montreal on July 1, Canada Day, of 1996. He immediately gravitated to the national game of his new country. His earliest memory watching the NHL was the 1996-97 season, specifically the infamous March 26, 1997 Colorado Avalanche - Detroit Red Wing brawl at Joe Louis Arena, including the indelibly etched goalie fight between Patrick Roy and Mike Vernon.
"When I think back now," Han said, "that [fight] was my first memory of hockey."
Han got his first pair of skates at a local church rummage sale — white figure skates. His best friend in Montreal played hockey, so Han wanted to play hockey, too.
"I wasn't very good," said Han, who played house league in NDG and Verdun. "You know how they put the worst skating kids on defence? Well, I played defence."

At the peak of the dot-com bubble, Han's parents uprooted the family to work in the United States. Han didn't play ice hockey while attending middle school in New Jersey, but did play a lot of street hockey and roller hockey. He also watched a lot of hockey on TV, taking note of Detroit's run to the Stanley Cup in 2002, marvelling at the offensive skills of Hall of Famers Steve Yzerman, Sergei Fedorov and Brett Hull.
Han returned to Montreal for his high school years — attending College Jean-de-Brebeuf, the private Catholic secondary school that includes Prime Minister Justin Trudeau as an alumnus — and played forward instead of defence on a Brebeuf varsity team that often found itself overmatched against rivals Loyola and College Notre-Dame.

Though his parents relocated to San Diego for work-related reasons, Han wanted to stay in Montreal and attended McGill after he graduated high school. He focused on marketing there and also blogged about tennis and hockey for the school paper. He coached some hockey as well — for a local peewee team and for his old high school team at Brebeuf.

"I didn't know anything about analytics then," Han said. "I just enjoyed being part of a team."

All that changed in the 2013-14 season when, while working for the Canadiens, Han experienced the NHL game from behind the scenes.
"My problem then [in 2014, after deciding he wanted to be a coach] was trying to figure out was what kind of [coaching] situation I should seek out," Han said. "There were limited opportunities. I didn't think I could call up Michel Therrien and say, 'Hey, can I come work for you?'

"So I looked at McGill. I knew [Martlets' head coach] Peter Smith had been involved with the Canadian national women's team at the Olympics and was a very qualified hockey coach with a lot of experience and decided he would be a very good person to learn under."

So Han cold-called Smith, emailed him actually, and Smith invited Han to his office and told him that the team needed a video coach.
"Video wasn't really my thing at the time," Han said. "I was into stats, analytics, not video. But Peter talked me into it."

Three years later, he has established himself as a valued member of the Martlets' staff.
"He's done a terrific job," Smith said. "He is a very bright, energetic guy who always had a good handle on the statistics and analytics side of the game but he's become much more hockey savvy, much more technically sound."

Now, Han is aiming big. Really big.

***

Initially, Han and a pal or two in the hockey analytics community saw themselves going down the same road as Ben Lindbergh and Sam Miller, two sportswriters and baseball analytics experts who wrote the best-selling book, The Only Rule Is That It Has To Work, chronicling their one-season exploits while managing/running a minor-league baseball team.

And while Han's writing background would permit him to do that if he were to find a taker, that's no longer the objective.
"Coaching for me is more about learning the craft," Han said. "It's not a one-shot deal. I want to be a coach. My end game is: How can I use my stats and video knowledge to coach and teach the game differently from the bench?"
Everything he's doing now is toward that end.

Han told Smith at the beginning of this season that it would be last year on the McGill staff. He found and groomed his replacement. Han left his job working in digital media for the Association of Tennis Professionals (ATP) World Tour to concentrate on hockey around the clock. On Twitter, with his handle of @ml_han, he's been regularly producing what he calls #1MinuteTactics videos, which have generated some critical acclaim.
A sampling:
On scoring goals in the World Cup:
On Calgary's bad breakouts:
On Toronto's aggressive mindset:
On Canucks rookie Troy Stecher:
On Connor McDavid's speed:
Those videos have opened doors for Han to communicate directly with those he needs to deal with — open-minded, elite-level coaches looking for every edge possible. "NHL, KHL, CHL, NCAA, there has been interest in the clips," said Han, whose marketing background and video experience served him well in these short, snappy, insightful items. "I've tried to make them related to winning."
Han's goal is to join a professional coaching staff next season that is prepared to challenge conventional thinking. He said there are currently two intriguing possibilities, one with an ECHL team and another alongside an AHL head coach on an NHL-affiliated minor-league team. Han is open to do some part-time consulting work this season, and may do that with the aforementioned teams, but what he really wants for next season is to, as he put it, "Have some skin in the game."
Some of the coaches Han has had dialogue with told him they like how he frames his use of analytics in coaching: "You have to find a way to optimize what the coaches are already doing. Coaching time is so valuable and there's only so much you can do. I want to use [analytics] as a teaching tool and an efficiency tool, not necessarily what it's being used as or perceived as — only an evaluation tool."
McGill coach Smith said the hockey world would do well not to dismiss or underestimate Han because he's so young or doesn't have a traditional hockey background.
"Absolutely," Smith said, "he certainly has the skill set to move ahead in the game. He's smart, he's organized, he works hard, he's committed and passionate, he has an appetite to learn, he has shown an ability to teach. I know I've learned as much from him as he's learned from us. He's earned an opportunity to move up."
Three years ago, Han was a neophyte with video. Now, it's an integral part of his skill set. He personally purchased his own copy of XOs Digital's Thunder Hockey HD software, the state-of-the-art video software of choice for NHL staffs.
"I think I have what it takes to be in the trenches," Han said. "Now I have to prove that."