Handicapping candidates for Vegas GM job
TSN Senior Hockey Reporter Frank Seravalli takes a look at some of the management names attached to the NHL's newest franchise.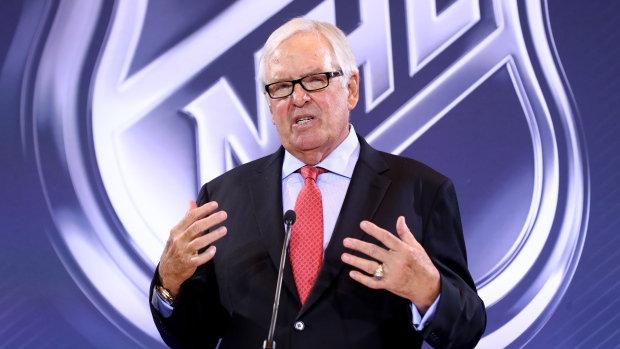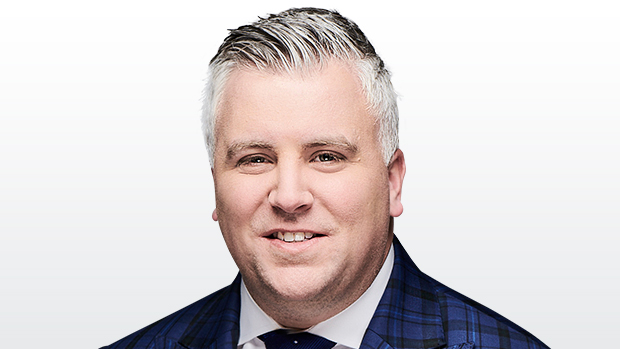 BUFFALO, N.Y. - Bill Foley did the heavy lifting bringing the NHL to Las Vegas, but now the real work begins.
The clock is ticking. Las Vegas will need to select 30 players - one from every current NHL team - in an expansion draft by June 20, 2017, or just 363 days from now. There will even be a first-of-its-kind trade window open for the expansion franchise next year, before the expansion draft, sometime after the regular season ends.
The first step is for Foley to hire a staff to shape the direction of his new baby.
Former NHL player Murray Craven, who advised Foley on hockey-related decisions throughout the expansion process, is expected to become the new Las Vegas president of hockey operations.
It would then be up to Craven to hire a general manager.
Foley said in May that he expected to hire a general manager in July, but didn't want to get ahead of himself before a team was formally awarded. He also said then that he had a "pretty good idea" who he would approach for the position. This could move rather quickly.
Foley said on Wednesday that he has already received applications from seven current NHL assistant general managers, as well as three or four from former NHL GMs.
Who might they be?
Since Las Vegas is the gambling mecca, let's handicap the candidates for first GM of the NHL's newest franchise: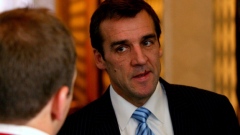 GEORGE MCPHEE
Odds: 2/1
Current title: Special advisor to the general manager, New York Islanders
Scoop: Many consider McPhee to be the best manager not currently in that role in the NHL. McPhee, 57, spent the past season and a half advising Garth Snow and the Islanders on various matters. He was fired by Washington in April, 2014, after 18 years in the GM's chair with the Capitals. McPhee boldly traded away an aging core in 2004, which included Jaromir Jagr, Peter Bondra and Sergei Gonchar, to stage a rebuild around No. 1 pick Alex Ovechkin. The gamble paid off. Despite a President's Trophy and a sound roster, McPhee's Capitals could never get over the playoff hurdle. Two years later, they still can't. One thing that may keep McPhee in Brooklyn is an increased role: he is close with new Islanders majority owner Jon Ledecky from their time together in Washington.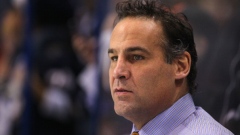 SCOTT MELLANBY
Odds: 5/1
Current title: Assistant general manager, Montreal Canadiens
Scoop: Mellanby has long been rumoured to be part of a potential Las Vegas management group, mostly through his connections to Craven. Mellanby and Craven played parts of six seasons together in Philadelphia. Since retiring in 2007 after a 21-year NHL career, Mellanby worked for Vancouver as an advisor to then-GM Mike Gillis, then spent two seasons as an assistant coach with St. Louis under Davis Payne and Ken Hitchcock. He was hired in 2012 as the Canadiens' director of player personnel before being promoted to assistant GM in in 2014. Mellanby, 50, and his family reside in St. Louis.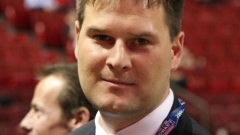 JASON BOTTERILL
Odds: 10/1
Current title: Associate general manager, Pittsburgh Penguins
Scoop: Penguins GM Jim Rutherford said Wednesday he would not be surprised if Botterill is on the short list for the Las Vegas job. "Best non-GM in hockey," Rutherford told reporters. Foley is believed to be intrigued by a non-recycled GM, so Botterill and Mellanby would fit the bill. The thing is the Penguins will not want to lose Botterill. Promoting Botterill to GM and Rutherford, 67, to president of hockey operations in order to keep him is not out of the question. Botterill, 40, was already Pittsburgh's interim GM before Rutherford was hired, and then he was promoted from assistant to associate GM. He is a sharp hockey mind who is also an expert in the CBA and salary cap.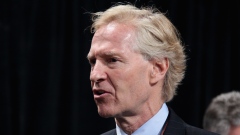 DON MALONEY
Odds: 12/1
Current title: Unemployed
Scoop: Maloney, 57, received a third-place vote for the NHL's GM of the Year Award, as voted by his peers, despite being the only manager fired in the league this spring. He was actually the first-ever recipient of the award in 2010 — mostly due to the fact that his Coyotes teams were always competitive no matter their financial hardships. No one made more out of less. Maloney assembled a Western Conference finalist in 2012 even though the NHL was controlling the Coyotes' budget with the franchise mired in bankruptcy. On his departure in Arizona, Maloney was criticized for his lack of interest in analytics and questionable financial decisions, but many wonder what he could pull off with a green light to spend.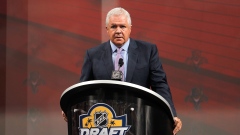 DALE TALLON
Odds: 15/1
Current title: President of hockey operations, Florida Panthers
Scoop: It's not exactly a secret that Tallon was less than thrilled with his "promotion" to the presidency, with Tom Rowe sliding in to be Florida's new GM after the best season in franchise history. Put simply: Tallon is one of the best pure talent evaluators in the game. He turned around the Panthers, producing their second division title in 22 seasons, but Florida decided to move toward an analytics approach. One Panthers source called Tallon bolting for Las Vegas an "urban legend." Tallon, 65, has three years left on his contract in Florida. But there are some really nice golf courses in Las Vegas.
THE FIELD
Odds: 25/1
Scoop: This group of potential candidates could include: Maple Leafs assistant general manager Kyle Dubas; Kings vice-president of hockey operations Mike Futa; Lightning assistant general manager Julien Brisebois; Penguins assistant general manager Bill Guerin; Flames assistant general manager Brad Pascall; former Sabres general manager Darcy Regier; Oilers assistant general manager Scott Howson; former Canuck assistant general manager Laurence Gilman.
Contact Frank Seravalli on Twitter: @frank_seravalli