Happ's reps, Jays talk at GM meetings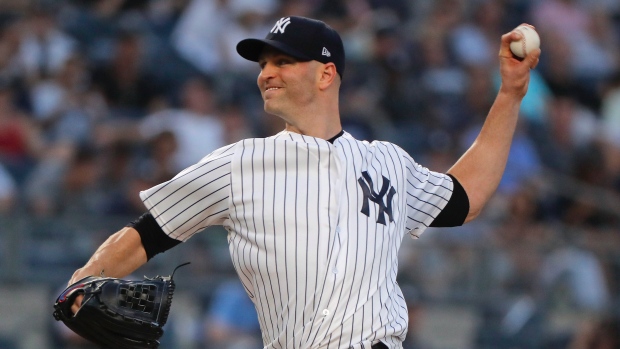 The Toronto Blue Jays met with left-hander J.A. Happ's representatives Tuesday at the GM meetings in Carlsbad, Calif., according to TSN Blue Jays reporter Scott Mitchell.
While the 36-year-old is going to have a lot of suitors, Mitchell notes that the Jays are at least exploring what it would take to bring him back. General manager Ross Atkins said earlier this week that the team is targeting veteran pitching in both the free agent and trade markets.
"It could be in free agency, it could be via trade," Atkins said. "Any way we can possibly get more depth for our pitching will really set us up to complement that young position player core well.
"Whether that ends up being one or two major-league starters or one or two major-league relievers, we'll see. Really, we have the flexibility to do it in free agency and time will tell, but, I think, we also want to understand what opportunities we have via trade, as well, before we're aggressive there."
Happ was dealt to the New York Yankees just prior to the trade deadline in exchange for third baseman Brandon Drury and outfielder Billy McKinney.
In 177.2 innings last year, Happ went a combined 17-6 with an earned-run average of 3.65 and a WHIP of 1.13.
Over two seperate stints with the Jays, he has gone 59-41 with a 3.88 ERA.