Hextall named Canada's GM for men's worlds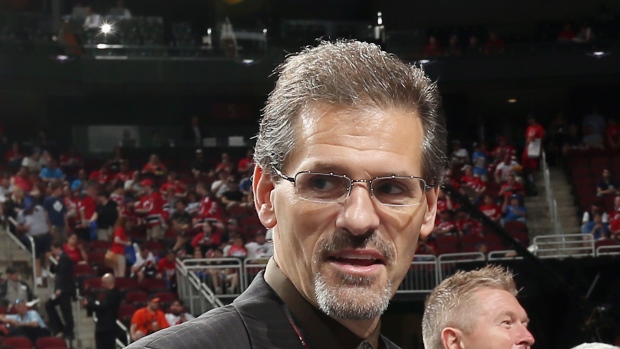 Hockey Canada announced Monday that Philadelphia Flyers GM Ron Hextall has been named general manager of Canada's National Men's Team for the upcoming IIHF World Championship in Paris, France, and Cologne, Germany.
Hextall, a member of the management team at the 2014 World Championship, will be joined by Montreal Canadiens executives Sean Burke and Larry Carrière as well as vice-president of hockey operations Scott Salmond.
"These four gentlemen bring a tremendous amount of experience in hockey management and in international competition as we look to assemble the best possible team to represent Canada at the 2017 World Championship," said Hockey Canada president and chief executive officer Tom Renney in a statement. "With the NHL regular season winding down, some very quick and smart decisions need to be made in regards to coaching staff and player selections; Ron, Sean, Scott, and Larry are prepared for the work ahead, and their collective knowledge and experience will be invaluable as Team Canada quickly assembles in preparation for its opening game on May 5."
Canada, going for a three-peat, opens the tournament against the Czech Republic on Friday, May 5, with preliminary-round games scheduled through Tuesday, May 16. The bronze- and gold-medal games will take place on Sunday, May 21.
The games can be seen live on TSN, TSN.ca and TSN GO.