Canada accomplishes first mission, topping Group A at WJC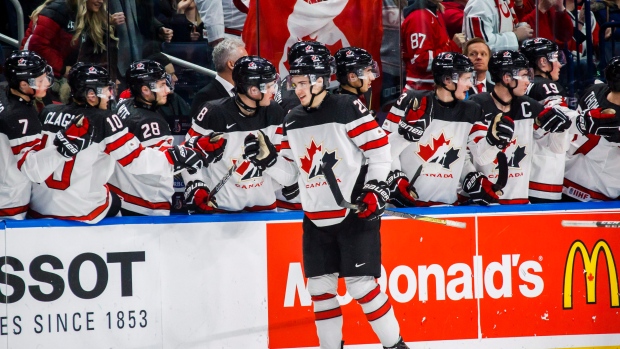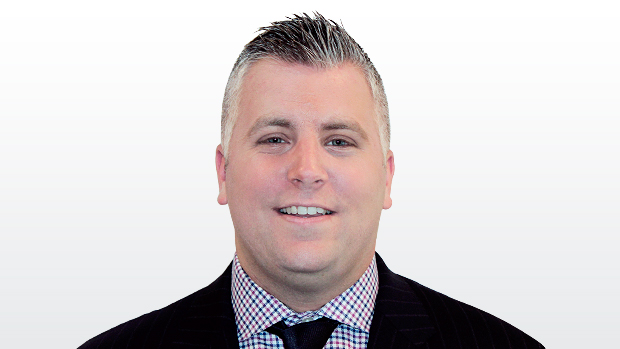 BUFFALO, N.Y. — Call it: Mission Accomplished.
Team Canada checked the first box on its World Junior Championship to-do list, locking up the top seed from Group A on Saturday night with an 8-0 trouncing of Team Denmark to close out preliminary round play.
It's the first time Team Canada (3-0-1) has finished atop the round-robin standings since 2015, when Connor McDavid and Max Domi last brought home gold for Canada.
Team Canada will likely face either Switzerland or Czech Republic in the quarter-finals on Tuesday at 3:30 p.m. ET (TSN 1/3/4/5 and 4K). They tuned up both of those teams by a combined score of 17-1 in pre-tournament action earlier this month.
A lot is still to be determined on Sunday, as Russia also remains a potential opponent for Canada in the event of a three-way tie in Group B, but it is a distinct longshot.
"We're ready for any team," head coach Dominique Ducharme said, "at any time."
Until then, Canada will kick back to watch it all unfold as the team enjoys an almost unprecedented two days off in a row. Ducharme insisted his team will enjoy a "boring" celebration to ring in the New Year.
"I like where we're at," Ducharme said. "We've been through a lot in four games. A lot of different situations and I think we're adapting well and learning. Now we're ready to start the final round."
Denmark proved to be the perfect rebound for Team Canada heading into the medal round after a disappointing shootout loss to the rival Americans in the Buffalo Bills' snow globe.
"We're trying to build our game," captain Dillon Dube said. "This show's we're building, especially after last game, to know what it takes to win. Every game we've had has been a building block and I think we ended this phase well. Overall, I think we're going in strong and this was a nice game to end on."
The Danes have been Canada's punching bag at the World Juniors. They have now outscored Denmark by a 36-4 margin in five (5-0-0) all-time meetings, although the 2018 World Championship host nation can punch their ticket to a fourth straight quarterfinal appearance on Sunday with a win over Slovakia.
Team Canada rolled through the round-robin with a lot of the same qualities and attributes that defined the roster's character heading into the tournament.
A team relying on scoring by committee received 21 goals from 13 different skaters. WHL leading scorer Tyler Steenbergen, designated as Team Canada's 13th forward, is the team's only forward without a goal - a bit of a shock with his 35 goals in 27 games this season as he chases Ray Ferraro's league record of 108 goals.
"It's pretty much what we thought we'd get, offence from every line," Ducharme said. "We liked our balance starting the tournament. Every game different guys are chipping in. We're happy about that."
Goaltender Carter Hart, who maybe saw his aura of invincibility pierced in that shootout against Team USA, shut out Denmark with an 18-save performance. Hart had a .958 save percentage in back-to-back games with WHL's Everett Silvertips. Canada's bonafide starter will potentially have one more back-to-back scenario in this tournament with no extra day between the semifinals and medal games.
Hart said he didn't need the game against Denmark to shake off any stink.
"We're just excited that we got the chance to finish off in first place," Hart said.
The biggest question mark is Canada's health on defence. Their gold medal hopes dangle in the balance of that answer. Kale Clague, Jake Bean and Dante Fabbro have all been banged up at various points in the first week. Montreal Canadiens prospect Victor Mete was added to the list when he limped out of KeyBank Center on Saturday night.
Mete didn't play a single shift in the third period; Fabbro played just three total minutes in the game and not once in the second or third frames. Ducharme insisted both players were fine when asked post-game, saying it was more precautionary.
"We think we're going to be 100 per cent with the seven guys starting in the quarter-final," Ducharme said. "With the game the way it was going, we were in control and we didn't want to expose them."
Team Canada was exposed by the Americans, but they didn't cede any ground in the standings. Ducharme called it a learning moment. The true test is coming.
"I think it's going to be great," Dube said. "I think it might be better for us in do-or-die. We know that every shift matters, that we can't take our foot off the gas. With this [round], you can get that lackadaisical 'We're fine' but with that, it will be go-go-go every single shift. I think we'll be fine."
Contact Frank Seravalli on Twitter: @frank_seravalli​