Holland has work to do on every facet of the Oilers
Edmonton's new general manager will have as much action as he can handle in trying to restore a proud franchise to glory, Frank Seravalli writes.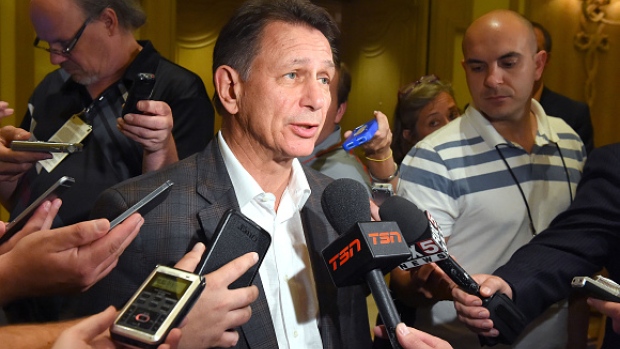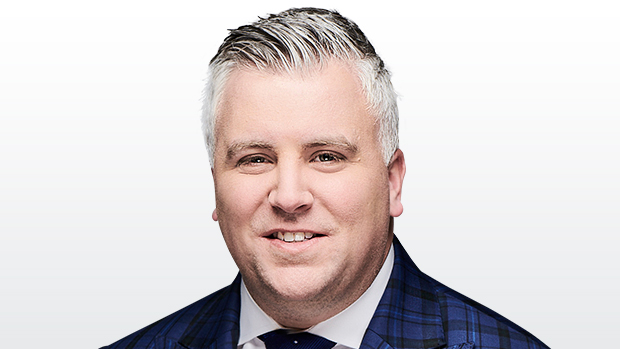 After 22 years in an NHL general manager's chair in Detroit, it took Ken Holland just two weeks to get the itch to be back in the seat again.
He missed not being in the action, those close to him say, realizing at the World Under-18 Championship in Sweden just how little say he'd have after orchestrating Steve Yzerman's return to Hockeytown.
Holland will now have as much action as he can handle.
The Edmonton Oilers are expected to announce Holland's arrival as the 10th GM in franchise history in the coming days after agreeing to a five-year contract, worth nearly $25 million, over the weekend.
Holland met with Red Wings matriarch Marian Ilitch on Sunday to deliver the news.
Holland, 63, is a hockey junkie. The Vernon, B.C., native wanted a challenge. The pull to return the Oilers to greatness around Connor McDavid and Leon Draisaitl was an opportunity unlike any available or potentially available.
If McDavid and Draisaitl were the bait, then the switch was all the grinding that must be done around them.
The questions are endless, the priorities all urgent. There is no time to waste between now and mid-July.
The first priority will be sorting out Edmonton's hockey operations department.
There will be blood.
There has been no shortage of criticism for the Oilers' 'old boys' club' in the front office. Who remains and who goes? One of the first questions will be whether acting GM Keith Gretzky will be retained, along with the likes of Craig MacTavish, Scott Howson and Duane Sutter.

One possible exception is former GM Kevin Lowe, who has operated exclusively on the business side of the Oilers Entertainment Group operations for years.
Some of those positions may be filled by Holland's former lieutenants from Detroit. Yzerman has plucked assistant GM Pat Verbeek from the Lightning. That would potentially open Holland's assistant from Detroit, Ryan Martin, to join him in Edmonton, perhaps alongside director of amateur scouting Tyler Wright and former Oilers captain Shawn Horcoff, who was Holland's director of player development. Kris Draper is expected to remain with the Red Wings.
Then what about a head coach?
Officially, Ken Hitchcock remains an interim coach, and will be under contract next season in a consultant's role. But he is not expected back on the bench.
The hockey world was whispering about the potential of Mike Babcock reuniting with Holland in Oil Country. But Leafs GM Kyle Dubas quashed that potential reunion by saying definitively on Monday that Babcock will be back next season.
"We're all in on Mike and Mike is all in on us," Dubas told TSN's Bob McKenzie. "We've had productive management meetings as an organization and Mike and I have had some really good meetings as well since the season ended. It's our very strong belief that Mike is the one to lead us."
The sense is Holland would prefer a veteran coach. That would seemingly make veteran NHL coach Dave Tippett a candidate. In addition, Holland also knows Dallas Stars assistant Todd Nelson well. Holland's AHL coach in Grand Rapids, Nelson was well-liked by Oilers players after finishing the 2014-15 season as interim coach before Peter Chiarelli and Todd McLellan arrived.
Decisions will also have to be made on the Oilers' assistant coaches, including Glen Gulutzan, Trent Yawney and Manny Viveiros, all of whom are only one year into their current contracts.
Only then, finally, can Holland turn an eye toward the necessary reconstructive surgery of the Oilers' roster.
There are no easy answers there. The list of needs is long, the list of tradeable assets is short, and both of those constraints are compounded by the salary cap hell Chiarelli engineered.
The Oilers are a classic helicopter team: all centres, no wings. They desperately need high-skill wingers to play with McDavid, Draisaitl – who played left wing most of this past season - and Ryan Nugent-Hopkins. They need top-end defencemen, preferably one who is also a right-shooting power play specialist who can dish from the point.
Godspeed.
Can Holland find a new home for Milan Lucic? His contract is virtually buyout-proof from a salary cap perspective and he can veto any trade with a full no-move clause.
Holland has experience getting out of cap trouble. He finally navigated out of his own mistakes in Detroit, leaving Yzerman with upwards of $20 million to spend this summer. The cost was a few lean years – bottom-feeding seasons that followed a 25-year playoff streak.
What will Holland do for a goaltender? Chiarelli signed Mikko Koskinen to a three-year, $13.5 million deal the day before he was fired as GM, but there aren't many inside or outside of Edmonton who see him as a No. 1 goaltender. Koskinen, 30, finished his first full NHL season with a .906 save percentage - right at the league average.
There is no shortage of questions, touching nearly every facet of the Oilers.
Only one thing is certain. It will be fascinating to see how Holland attempts to restore this proud franchise to glory - as so many before him have tried.
Contact Frank Seravalli on Twitter: @frank_seravalli