Hottest Cup Final in history wreaks havoc on Vegas ice
The mercury is expected to climb to 37 Celsius in Las Vegas on Wednesday, making Game 2 the hottest environs for hockey in Stanley Cup Final history, TSN Senior Hockey Reporter Frank Seravalli writes.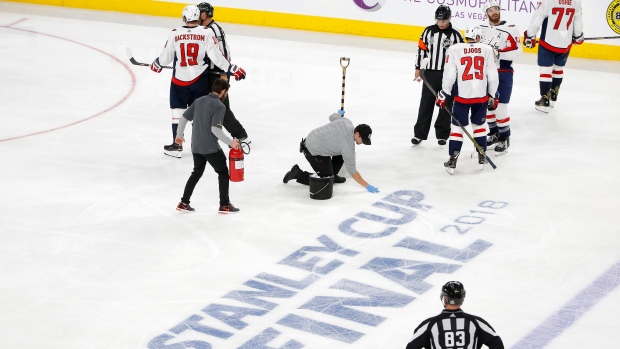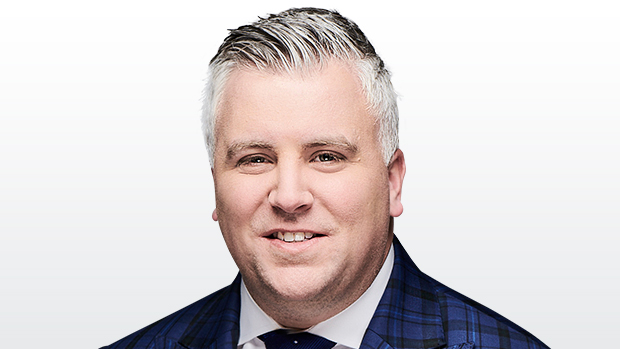 LAS VEGAS — Capitals coach Barry Trotz aptly described Game 1 as "chaos" – and he was only talking about the action on the ice.
Everything was happening on Monday night. After Tom Wilson's blindside hit on Jonathan Marchessault, the temperature has ratcheted up both on the ice and off it.
The mercury is expected to climb to 100 degrees Fahrenheit (37 Celsius) on Wednesday, making Game 2 the hottest environs for hockey in Stanley Cup Final history.
The previous high, according to a quick check of historical weather annals, was Dallas in 1999 when the thermometer hit 91 degrees (33 C). Tampa Bay in 2004 and 2015 only topped out in the high 80s, and it was around those same temps in Miami in 1996.
Welcome to Vegas in late May, baby.
It may be a dry heat, but those temperatures wreaked havoc on the T-Mobile Arena ice, adding to what Golden Knights coach Gerard Gallant characterized as a "sloppy" game.
"Unfortunately, the ice wasn't great," Trotz said Monday. "Usually that first game on real fresh ice, and the building was warm, and all the stuff, the pucks were bouncing a little bit and to me it was more of that. There was a lot of chaos because the pucks were bouncing around."
That left NHL vice-president for facility operations Dan Craig – the renowned "ice guru" – and his staff working overtime on Tuesday to improve the ice for Game 2. The NHL takes over each arena during the Final to make the conditions as optimal as possible.
There is only so much Craig can do. He's not a miracle worker.
Trotz reported it was "so much better" on Tuesday. The Capitals were the only team to use the ice – the Golden Knights skated at their practice facility in Summerlin, Nev.
"I don't know if it was the empty building or just like everything needs to cure a bit, but I thought it was really good today," Trotz said. "Hopefully that will help both teams."
There was no blaming the Game 1 loss on bad ice for the Capitals. They reiterated it affects both teams equally.
"The ice isn't an excuse," Braden Holtby said, admitting he was unhappy with the way he handled the puck behind the net to jumpstart breakouts. "It's the same for both teams. It's just figuring it out and you want to figure it out quicker than them."
Holtby said it's also steamy in Washington – the U.S. capital city built on a swamp.
"Our ice isn't any different this time of year," Holtby said. "Some ice is easier to skate on, some ice is bouncier. Any time it's this hot out … one thing that's not great [is the ice]. It's just about figuring out what you can and can't do."
Wilson said the game plan is less is more.
"I think you've got to keep it simple," Wilson said. "It was good to skate on. Obviously, a couple bouncing pucks and stuff, making plays. On any given night in the NHL, with the ice, you never know what you're going to get. You've got to just keep playing and work through it."
Contact Frank Seravalli on Twitter: @frank_seravalli