Hours after release, Hebert joins Redblacks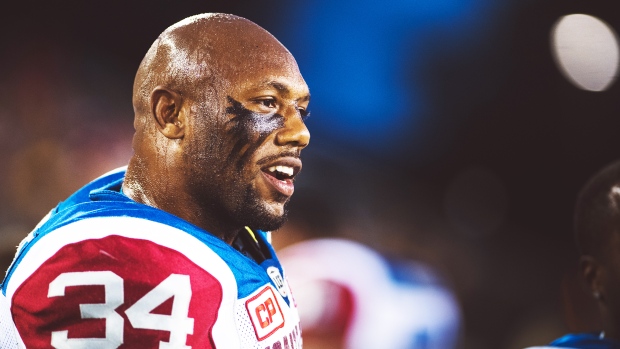 Hours after being released by the Montreal Alouettes upon his request, veteran linebacker Kyries Hebert has signed with the Ottawa Redblacks.
The 37-year-old Hebert, who spent the last six seasons in Montreal, spent the first two years of his CFL career with the Ottawa Renegades.
"The Redblacks are thrilled to be able to sign a dominant defensive player and dynamic leader," GM Marcel Desjardins said in a team statement. "Kyries has familiarity with coach Noel Thorpe and his defence and will be a tremendous asset to our roster."
He had 110 defensive tackles, two sacks, three forced fumbles and one interceptions in 18 games for the Alouettes last year. Hebert collected 391 defensive tackles, including 21 sacks in 92 games over the course of his career with the Alouettes.
The 11-year CFL veteran has also played for the Hamilton Tiger-Cats, Winnipeg Blue Bombers and Ottawa Renegades.