How Cujo helped Elliott through early struggles in Calgary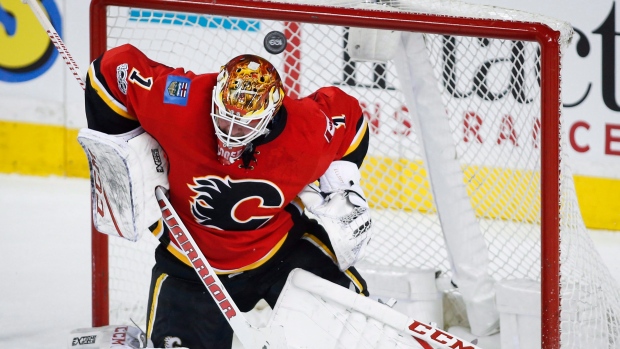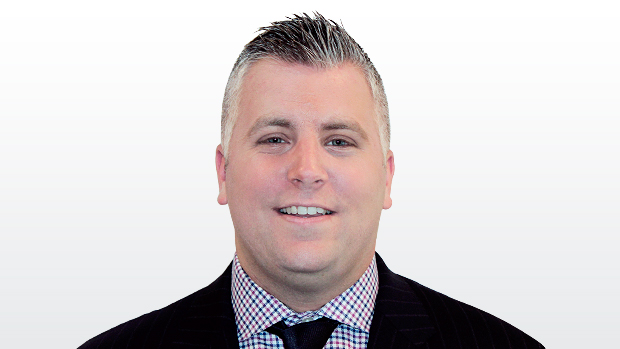 What began as a simple tribute by Brian Elliott last January eventually evolved into a friendship that helped carry him through his early season struggles with the Calgary Flames.
Like many goaltenders of a certain age, Elliott grew up idolizing Curtis Joseph. As teenager in Newmarket, Ont., he watched "Cujo" lead the Maple Leafs to the playoffs as a back-to-back Vezina Trophy finalist.
He went on to play for the University of Wisconsin Badgers, just like Joseph, but never really crossed paths with Cujo until last year.
When Joseph arrived in St. Louis on Jan. 16, 2016 for the Blues' Goalie Heritage Night with Mike Liut and Grant Fuhr, Elliott was well prepared.
He donned all-blue pads in honour of Joseph's early-90s style and had a custom mask painted with the same Blues' trumpets that Cujo made famous. He even had a "Cujo" wordmark stitched into his pads.
Mimicking Cujo's look against the Canadiens that night, Elliott went out and made the most saves (46) on home ice for the Blues since Joseph also stopped 46 against Minnesota nearly 23 years earlier on April 11, 1993.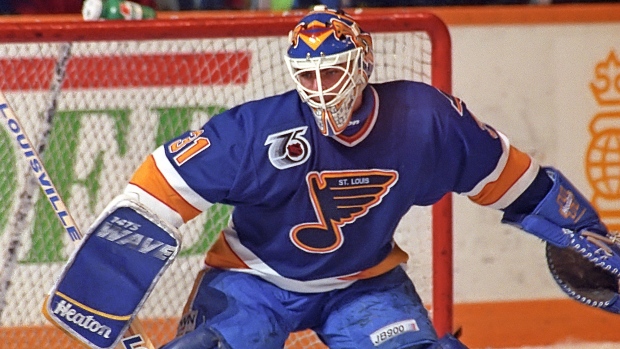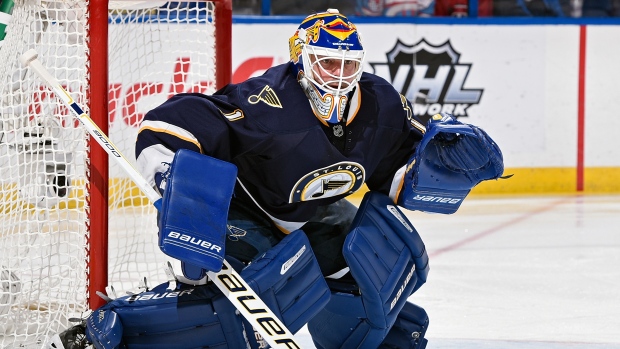 "He came up to me after the game and said 'You know you need to keep wearing that gear, right? You've got to keep it going,'" Elliott recalled. "It was special for me to play in front of those guys. To meet those guys was awesome. But to hear that from him was really cool."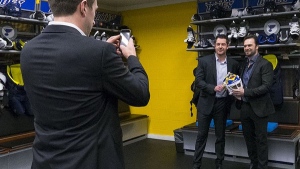 So began an informal mentorship between Elliott and Joseph that has continued after Elliott was traded to Calgary last summer.
To say life with the Flames got off to a rocky start might be an understatement. After leading the NHL in save percentage last year in St. Louis, Elliott lost 10 of his first 13 starts in a contract year, including allowing 10 goals to the hated Oilers in back-to-back games to introduce himself to the Flames' faithful in a Battle of Alberta pressure cooker.
Off the ice, Elliott and his wife Amanda were trying to adjust to a new city while becoming parents for the first time. They welcomed their son, Owen, on Oct. 2, 10 days before Elliott's first start as a Flame.
Everything was coming at him quickly.
"I'm not going to lie, it took me a while to feel confidence again," Elliott said Thursday in a phone interview. "It wasn't the easiest time. You have a new team. They play a new way. There's a learning curve, a new coaching style. Then there were days I was feeling good and wouldn't get the results. It would have been easy to say 'Woe is me.'"
He didn't.
Elliott said he relied on Calgary goalie coach Jordan Sigalet, friend and former NHL netminder Mike Valley, and text messages with Joseph to stay the course.
The messages with Cujo were never technical, Elliott said. Joseph works as a goaltending consultant to the Carolina Hurricanes; this week he is participating in the Wayne Gretzky Fantasy Camp in Las Vegas.
But it was reassuring to know his hero lived some of the same lows.
"It would just be a little thing here or there," Elliott said. "I've played in high-pressure playoff series, like last year. But he would share a story about his career, tell me when he was nervous, and you get these little bits and pieces. I don't know if there was one big helpful moment, but it helped me more than he probably knows."
Elliott, 31, can't pinpoint exactly when his season turned the corner - saying he hadn't looked at it that way - but sifting through his games played, it isn't difficult to discern a shift.
Strangely, Elliott seemed to settle down just as soon as it appeared the Flames turned the crease over to Chad Johnson.
Elliott started just twice in a span of 17 games, encompassing more than a month from Nov. 15 to Dec. 19. He played well going into Christmas and has been one of the hottest goaltenders in the NHL since then.
His rebound has been profound. Since Dec. 19, Elliott ranks third in the NHL in wins (18), fifth in save percentage (.924) and the Flames have the league's best points percentage (.826, 18-4-2) with him in net.
Elliott said that, particularly as a goaltender, there's a trust factor that needs to be built in order to win. That took time.
"I was in one place for five years. We had a tight group, you become great friends with everyone," Elliott said. "It's a unique position. You have to put yourself out there a little bit. Guys have to know that you're going to lay it all on the line for them and then they will do the same. You have to build familiarity and make new relationships."
Behind Elliott, the Flames have rallied from outside the playoff picture to fighting for second place in the Pacific Division and home ice in the first round. He is 13-1-1 with a staggering .934 save percentage since Jan. 26.
This week, he led the Flames to their first 10-game winning streak in franchise history. He is finally feeling comfortable in Calgary, but knows there is still work to be done.
"It's a process," Elliott said. "I think being in the league so long, you start to appreciate the journey, knowing how long the season is. You know it can change in an instant. It's definitely rewarding. We're really coming around."