How easy will a Kessel trade be for Leafs?
Keep up to date on the latest trade, draft and free agent speculation and rumours from around the league. Tuesday's round-up includes Bob McKenzie on how difficult it will be for the Toronto Maple Leafs to deal Phil Kessel.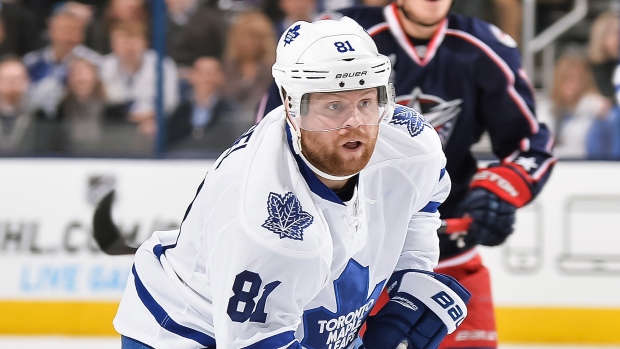 The NHL's off-season is upon us and teams are already looking to re-shape their rosters for a more successful 2015-16 season. Keep up to date on the latest trade/free agent speculation and rumours from around the league.
Keep-em Kessel?
How easy will it be for the Leafs to find a new home for Phil Kessel? TSN Hockey Insider Bob McKenzie has outlined that the winger's no-trade clause allows for eight potential new destinations, but what's the likelihood of that list expanding?
When asked about which of Kessel's eight listed teams would be interested in acquiring the sniper on TSN's The Drive with Dave Naylor, McKenzie expressed doubt that a deal would work with any of them.
"I'm not sure if any of them necessarily would be. Most of them are "capped out," McKenzie said, noting the existing salary obligations of teams like Chicago, Los Angeles and the New York Rangers. "I don't think the Leafs are trading Phil Kessel to the Montreal Canadiens."
"I think the list was ostensibly put together probably to places that: A) He would be prepared to play if he had to, and B) places that are salary capped out... I think that the list - for the most part - was designed to make his modified no-trade as close to a full no-trade as possible."
Motown Revival
Will new head coach Jeff Blashill look to revamp the Red Wings roster he inherited from Mike Babcock? Helene St. James of the Detroit Free Press started the off-season speculation in Hockeytown, floating several ideas for revamping the team's look.
The Wings could look to free agency to bolster the team's options up front, with St. James labelling Anaheim winger Matt Beleskey or Washington's Joel Ward as potential fit.
However, the more drastic move St. James proposes is a draft day move that would see the Wings target the Arizona Coyotes' third-overall pick. With an eye towards selecting Boston College blueliner Noah Hanifin, the Free Press suggests Detroit's 19th-overall pick as well as 2013 first-rounder Anthony Mantha as potential building blocks to sealing a deal.
Chi-Town Changes
The Chicago Blackhawks are accustomed to roster surgery following a Stanley Cup victory. The team jettisoned Dustin Byfuglien, Kris Versteeg and others following its 2010 title and Dave Bolland and Michael Frolik after 2014's Cup. So what's ahead for this year's Championship team?
TSN Hockey Insider Bob McKenzie reported following the 'Hawks' Game 6 victory that Patrick Sharp will be dealt this off-season (discussion at 2:22), in addition to the team likely losing unrestricted free agents Antoine Vermette, Brad Richards and Johnny Oduya.
McKenzie pointed to free agent prospect signings Artem Panarin and Kyle Baun as candidates to take over some of the workload while the team could also be in on the sweepstakes to sign University of Minnesota defenceman and Hobey Baker finalist Mike Reilly.