How 'Gloria' became the Blues' playoff anthem
TSN Senior Hockey Reporter Frank Seravalli explains how Blues players stumbled upon their catchy playoff anthem during a January visit to a members-only social club in South Philadelphia.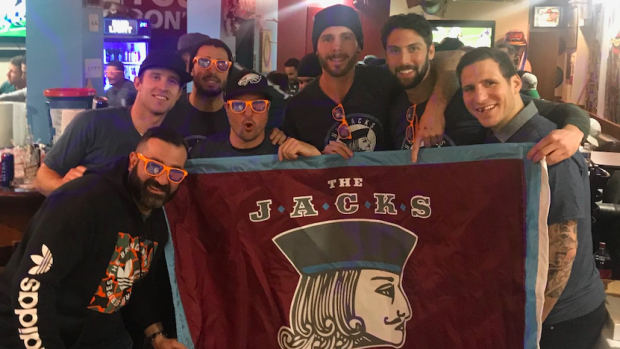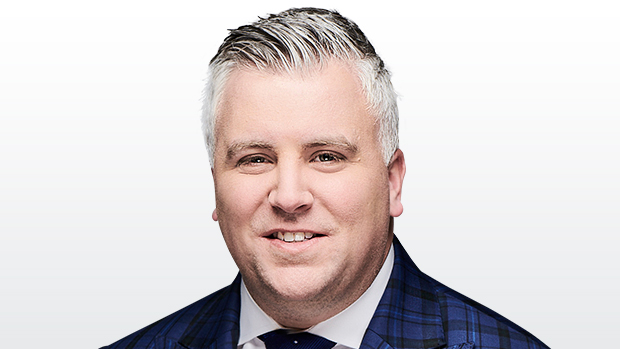 Five St. Louis Blues players were snaking their way through South Philadelphia in an Uber in January when they started to get a little concerned.
Defenceman Robert Bortuzzo fired off a text message to his buddy they were meeting: "Are we in the right area? Is this safe?"
When they stepped out at The Jacks New Year's Brigade, a private members-only social club built into a rowhouse about a mile from Wells Fargo Center, they had no idea they were about to embark on a night that helped change the course of their season.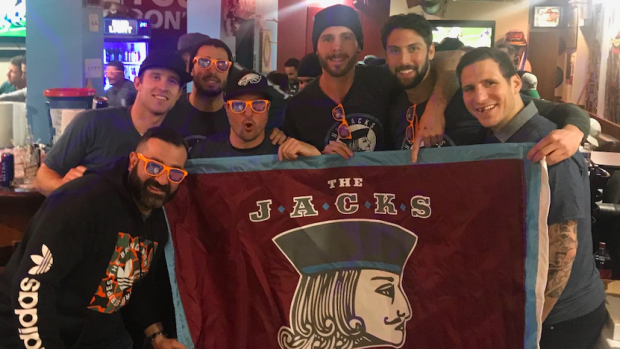 It was there that they first heard the 1982 synth-pop hit Gloria by Laura Branigan, which has become the anthem of the Blues and the song of these Stanley Cup playoffs. It only seems fitting that the NHL's only team styled as The Note would have a song with a story.
Funny enough, the first thing the Blues heard when they walked in the bar that night was less than inviting. Before they could find a seat, the 40 or 50 people inside the bar began chanting "Let's Go Flyers!" This was, after all, a business trip – the Blues were in town to face the Flyers the next night on Jan. 7.
"That welcome was Jacks' way to break balls," said Philly native Larry "Flowers" Yadan, who invited the Blues. "It was a typical Philly thing. The [Blues] wanted to go out and I wanted them to be a part of something authentic, watching an Eagles playoff game in an Eagles town."
Their host, Yadan, is jeweller to the NHL's stars, helping Connor McDavid, Taylor Hall and Sidney Crosby find high-end watches and design custom jewelry. One of Yadan's closest friends, former Blues player Scottie Upshall, connected him to the rest of the team.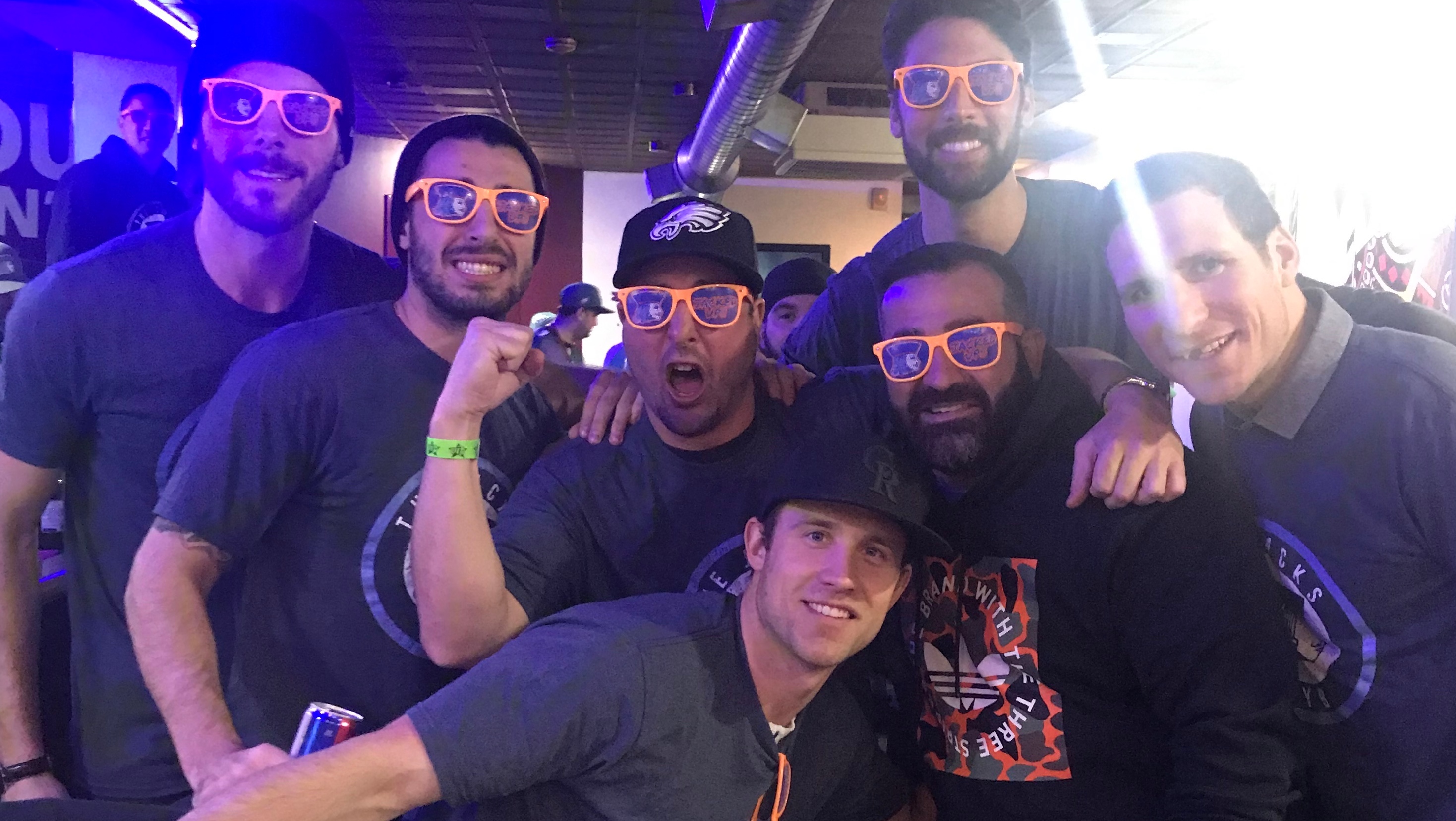 Yadan brought the Blues players into enemy territory in South Philly, but Alex Steen, Jaden Schwartz, Robby Fabbri, Joel Edmundson and Bortuzzo loved the atmosphere. They wolfed down homemade Italian and authentic cheesesteaks.
"We got in there and it was just true characters, South Philly guys," Bortuzzo said Monday. "That type of place seemed like something out of a movie to all of us."
At every commercial break during the Eagles game, the DJ at Jacks would play Gloria, which topped out No. 2 on the charts in the United States and No. 1 in Canada some 37 years ago.
The song had a deeper meaning to Jacks members. The Jacks' brigade had just taken home first place at the Mummers Parade, a debaucherous Philadelphia New Year's Day tradition not unlike Mardi Gras in New Orleans, and this was their victory song.
Jacks was still celebrating on Jan. 6, the day of the Eagles' matchup against the Chicago Bears.
"Some guy just kept yelling, 'Play Gloria!" Bortuzzo said. "I'd heard it before – me and my dad listen to some old-school music. But it's not a song that would've been prevalent in any of our lives. It's a catchy song.
"I remember specifically looking at Steen right away, saying, 'This is our jam.'"
The Eagles turned around their game, perhaps with the help of Gloria, winning on the wacky "double doink" missed field goal in the dying seconds by Bears kicker Cody Parkey.
The next night, Jordan Binnington pitched a shutout in his first career NHL start against the Flyers, and the legend of Gloria was born in St. Louis.
The Blues were in 31st place on the morning of Jan. 3. They are now seven wins from the first Stanley Cup in franchise history, hosting the Sharks in Game 3 of the Western Conference final on Wednesday night.
"We decided to make that our win song that night in Philly," Bortuzzo said. "Nothing was working for us. We won and we just kept 'er humming. That song just took on a life of its own."
The players not in attendance at the bar that night were confused when they heard the song for the first time postgame in Philadelphia. Not a single player on the Blues roster was born when Gloria was released in 1982.
"You're just thinking, 'What is this? This is our win song? Really?'" Brayden Schenn said. "Now you can't get enough of it."
St. Louis can't get enough of it. Branigan has been dead for 15 years, yet her biggest hit has been resurrected to No. 34 on Apple's iTunes chart as a result of the Blues' run. It's climbed to become the 72nd most popular song in Canada right now.
After the Blues knocked off the Stars in Game 7, St. Louis radio station KYKY-FM played Gloria on loop for 24 consecutive hours.
Los Angeles Dodgers first baseman David Freese, a St. Louis native, made Gloria his walk-up song over the weekend.
Like a lot of Blues, Schenn said he finds himself singing it randomly throughout the day.
"If you hear it once, it's in your head and it's not coming out," said Bortuzzo, the Game 2 hero against San Jose. "You've got to listen to it again."
Somehow, in the heart of South Philly, Jacks has now become a Blues bar. They have established an open-door policy for Blues fans from St. Louis in town travelling on business. The bar has sold more than 700 shirts that say "Play Gloria!" with all proceeds going to charity.
"It's gone completely viral, it's huge in South Philly," Yadan said. "Wives and kids are into it. It's exciting. These are amazing, blue-collar people. Pro athletes don't just come into their bar and rub elbows with them. They are really appreciative of that."
Bortuzzo said he could sense how much those in the bar enjoyed having them visit. The Blues have embraced South Philly's private little social club back, rallying around their song.
"It's not just a song," said Upshall, the former teammate who brought everyone together. "Guys look for anything they can feed off of, anything they can bond together over, as a way to find positive energy in a long season. They found it in Philly."
Contact Frank Seravalli on Twitter: @frank_seravalli