How the Flint Firebirds unravelled
When OHL commissioner David Branch negotiated a settlement for fired Flint Firebirds in November, he hoped that would be the end of the story; however as Frank Seravalli writes, that was just the beginning.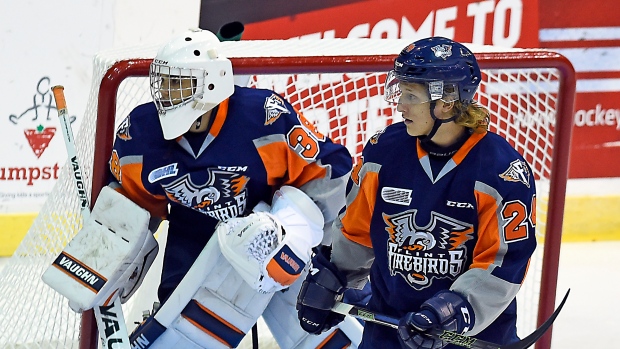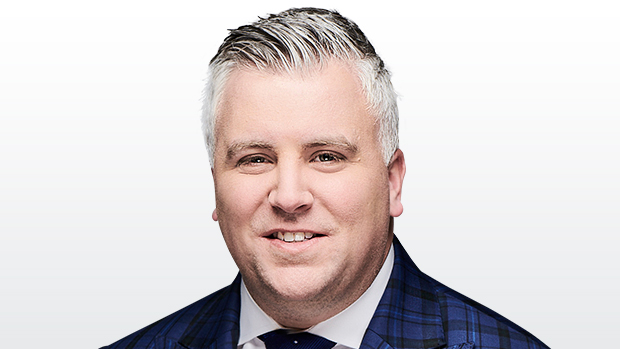 FLINT, Mich. — When Ontario Hockey League commissioner David Branch brokered a face-saving settlement in November for fired Flint Firebirds coaches John Gruden and Dave Karpa, he hoped he had permanently extinguished the flames.
Branch said team owner Rolf Nilsen signed a binding agreement then that not only prevented him from firing his coaches again without OHL consultation, but also forbid him from meddling in hockey-related activities.
Over the last three months, Nilsen breached that pact, resulting in the team's hockey operations being taken over by the league on Thursday after both coaches were fired for the second time.
Branch said Thursday the league has hired an independent consultant to investigate what has transpired with the franchise.
"The owner made decisions to terminate the coaching staff and violated the agreement," Branch said. "There are other things that will come to the surface for us to undoubtedly consider that will be coming out in the days and weeks to come. But right now, our focus is on the players.
"What we did was claw back everything [Nilsen] has done in violation of the agreement and now we're rebuilding it and putting our people in."
Multiple sources indicated the Firebirds unravelled again shortly after the agreement with the OHL was signed in November. Nilsen quickly hired Sergei Kharin as "special advisor," effectively serving as Nilsen's proxy, enabling the owner to effectively remain in control of hockey operations.
Kharin, 52, played seven games in the NHL for the Winnipeg Jets in 1990-91. He spent the last several years working in car sales in Michigan, also coaching in various youth programs.
Empowered by Nilsen, Kharin orchestrated the trade of New Jersey Devils prospect Connor Chatham to Windsor in early January, but sources said Kharin did so without the consent or knowledge of Flint general manager Terry Christensen.
"If he [Nilsen] was involved in trades, that is another violation of the agreement," Branch said.
Following a dispute over the transaction, Christensen was fired by the Firebirds. He was subsequently re-hired, but demoted to a new title of vice-president of hockey operations.
Christensen, 61, is a well-connected hockey man with previous stops at the NCAA Division I level, the U.S. National Development Program, and has been invited to coach at three different NHL prospect camps.
Kharin was promoted to director of hockey operations by the Firebirds on Jan. 22. At that point, Kharin also began to be more involved with business operations of the Firebirds. Last week, the Firebirds fired their director of ticket sales. Flint had been averaging more than 3,000 fans per game in the renovated 4,000-seat Dort Federal Credit Union Event Center.
When Gruden and Karpa were fired on Wednesday, Kharin was immediately named the Firebirds' interim head coach.
The Detroit Free Press reported that Kharin broke the news to Firebirds players, and then told them "they were playing like a Junior B team." The Firebirds currently sit last in the OHL's West Division. The players responded by holding their own practice, not allowing Kharin on the ice.
"We weren't ready for Sergei," Flint forward Ryan Moore said. "We needed our space."
Junior hockey sources expressed concern about Kharin's motivation behind his rise through the Flint organization. They feared Kharin was angling for a spot on next year's Flint team for his son, Pavel, who is a 1999-born player skating with the Compuware program outside of Detroit.
Branch quashed Kharin's coaching aspirations with the Firebirds. Along with Nilsen, Kharin was suspended by the OHL from all hockey operations activities through the end of the season. It's unclear whether Branch has spoken face-to-face with Nilsen.
"I think the key was concern and fear [from players] that certain things may happen again," Branch said. "It's for that reason that we took the position that they're suspended indefinitely, certainly through the end of the year. We've tried to eliminate that fear."
A lack of playing time for Nilsen's son, Hakon, was the main reason why Gruden and Karpa were fired the first time in November. Hakon Nilsen said after Thursday's game that "this time" his playing time "was not at all" a factor in the firings.
"Obviously, it was the easier story," Hakon Nilsen said. "But I can't really say too much. I think [Gruden is] a good coach. Stuff happens. People get fired. We went on a 15-game losing streak. You can't go on a losing streak like that and expect nothing to happen."
Rolf Nilsen is expected to use the team's record as grounds for the coaching termination. His timing is suspect, though, considering Flint's 15-game skid ended nearly three weeks before Gruden's second dismissal.
"I have no idea about that," Hakon Nilsen said. "I think it would've been the more reasonable way to fire them at the end of the season. But things happen. It's a bumpy road."
One source indicated Hakon Nilsen's ice time was a constant topic of conversation in team business meetings well into the New Year.
Despite multiple requests, Rolf Nilsen and Kharin were not available for comment. Firebirds staff said Nilsen was not even in Michigan on Thursday, yet Nilsen was seen leaving the arena after Thursday night's game at the same time as Kharin.
Instead, Nilsen left his son to face the music, already in an awkward enough spot with trying to be a teammate and the owner's son at the same time.
"I talked to him this morning about that," Hakon Nilsen said. "They are holding a case, so they can get the real story out. But I can't go into the real story now. It's way too long and a lot of details and stuff like that."
Joe Stefan, who coached many of the players last year in Plymouth before the franchise migrated to Flint after Nilsen's reported $8 million purchase, was installed by Branch as Flint's new coach. He will be assisted by former NHL player Pat Peake, while Joe Birch, the OHL's senior director of hockey development, will run the Firebirds from the hockey operations side.
Flint's former coach, Gruden, is now without a job. When reached Thursday, Gruden declined to comment "out of respect for the team."
"I will say that there's a great group of kids in that locker room," Gruden said. "I will let the OHL handle it. They're handling it professionally."
Sources said Gruden expressed concerns about potential conflicts of interest in coaching Nilsen's son during his interview process last summer. He was given reassurances that there would be none.
When asked if the OHL did enough due diligence in vetting Nilsen prior to approving his purchase of the Firebirds and granting their relocation to Flint, Branch did not flinch.
"Right now, I would say yes," Branch said. "The question was put to him about his son. He categorically stated, 'It's not about my son.' I'm not saying it is. But that's what we're going through right now."
Branch said he did not know how long the OHL's investigation would take to complete. He did not want to speculate on the powers at his disposal in the OHL constitution to discipline Nilsen, or if the possibilities include vacating the franchise or removing Nilsen as owner.
Branch also would not comment on whether relocating the Firebirds was a possibility, saying that the Flint market has responded beyond the OHL's expectations to this point.
The father of Flint's top draft eligible prospect, Will Bitten, already said his son will not return to the Firebirds next season if Nilsen still owns the team. Carolina Hurricanes' prospects Josh Wesley and Alex Nedeljkovic were traded in December.
Short of Nilsen stepping away completely, Flint could have significant trouble recruiting players and convincing draft picks to report.
"That's going to be one of the real challenges," Branch said. "That's one of the questions. I don't have an answer yet."
As one agent suggested, there is also the possibility of future legal ramifications for Nilsen, the Flint Firebirds and the OHL. Players, who skate under a signed contract, have the potential to sue for damages done to their career as a result of the turmoil this season.
The OHL's independent consultant is also a sports psychologist, who will help with counseling players and communicating with parents.
"There's no bigger game than life and that's why we're responding with the best possible support," Branch said. "I think once you've gathered the information, that will dictate what you should do moving forward. At the end of the day, you've got to do what's best and what's right for the players, the game and league. The test going forward is how we put the pieces back together."
Frank Seravalli can be reached at frank.seravalli@bellmedia.ca