Humboldt still deliberating how to divide $20 million in donations
A small Saskatchewan town grappling with an unimaginable tragedy was left with an uneasy question in the aftermath of the April 6 bus crash that killed 16 and injured 13 others: How to disperse the millions of dollars in donations. Five months later, that question remains unanswered, TSN Senior Hockey Reporter Frank Seravalli writes.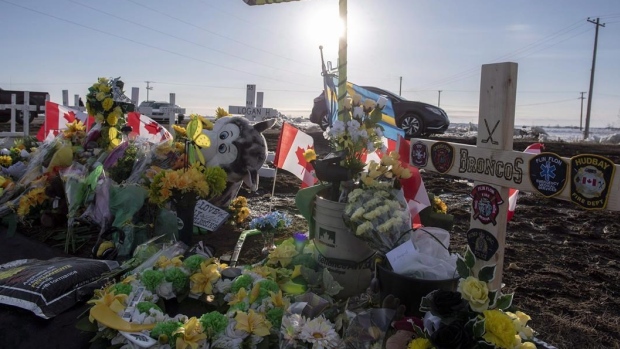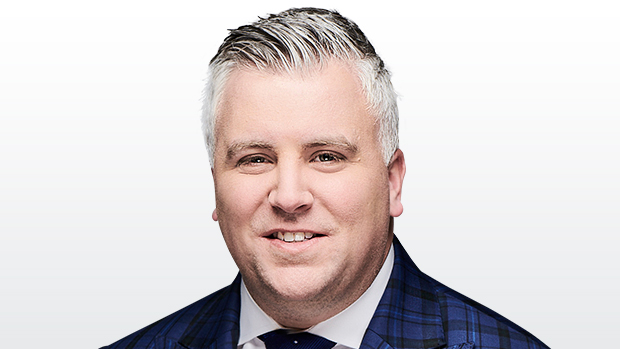 HUMBOLDT, Sask. — As news of April 6's horrific crash spread around the globe, millions of dollars poured into a GoFundMe fundraising page set up by local resident Sylvie Kellington within hours.
Suddenly, a small Saskatchewan town grappling with an unimaginable tragedy was left with an uneasy question in the aftermath: What do we do with $15.1 million?
Five months later, that question remains unanswered.
When the GoFundMe page stopped accepting donations 12 days after the accident, $15,172,200 was raised from 141,985 donors, making it the largest crowdfunded drive in Canada.
It was truly a global effort, with donations arriving from 80 countries, including all 13 Canadian provinces and territories, as well as far-flung places such as Australia, India, Peru, Japan, Ireland and Sweden.
After $495,000 in credit card processing and GoFundMe fees, $14,676,373 remained. That money now resides in a high-interest savings account while the Humboldt Broncos Memorial Fund Inc. decides how to disperse it. The only decision made so far is that those funds will go exclusively to the 29 families with a loved one on the bus.
A $50,000 dispersement was made to each of the 29 families in mid-August.
But that may be the only equal payment made, a fact that has caused considerable consternation and debate in the community.
"Our goal has been to disperse the money as quickly and in as fair and defensible way as possible," said Darrin Duell, president of the Humboldt Broncos Memorial Fund Inc. "We have gathered extensive evidence and there really has never been precedent for money like this to be distributed equally, and we weren't going to create a precedent to do that."
Led by Duell and his volunteer board of directors, with pro bono assistance from lawyers and financial advisors, the Humboldt Broncos Memorial Fund Inc. appointed a five-member advisory committee to decide on a formula of how the funds will be allocated.
That five-member advisory committee – which includes Winnipeg Jets executive chairman Mark Chipman, Olympic gold medalist Hayley Wickenheiser, retired Sask. Court of Queen's Bench judge Dennis Ball, Dr. Peter Spafford of the Univ. of Sask. College of Medicine and Kevin Cameron, executive director of the Canadian Centre For Threat Assessment And Trauma Response – was recently approved by the Queen's Bench.
"We understand how different the impact was for everyone in this tragedy," Duell said. "We have players who are deceased, players surviving and playing, players with severe injuries, some less severe, and then team employees, some of whom were the breadwinners of their family. We feel they each deserve their own category."
Duell said the Memorial Fund Inc. expects to be able to present an allocation proposal to the Queen's Bench at a Nov. 15 hearing. If the Queen's Bench approves that formula, and there are no appeals from intended recipients, the money could be dispersed to the 29 families before Christmas.
The entire process is monitored by Saskatchewan's Informal Public Appeals Act, a law which dictates that funds raised through public appeals like crowdfunding make it to their intended recipients with court oversight. Some in the community have sought for the funds to be distributed equally and in a more timely manner.
"We've faced some criticism," Duell said. "It takes time. We've always involved legal counsel, created transparency and traceability with the money. It's not an easy issue, there is no easy way to do this. I guess at the end of the day, people don't understand the complexities of distributing $15 million to 29 families. It's a huge responsibility to be suddenly responsible."
Even though the GoFundMe campaign halted operations on April 18, millions of dollars have continued to pour in to Humboldt. A separate Humboldt Broncos Community Foundation was established, also led by Duell, to operate indefinitely and oversee that dispersement.
Duell said more than $3.4 million has been contributed to date. That account, unlike the GoFundMe, has a more broad range for dispersement to support "all those affected by the tragedy," Duell said. That includes players, families, team employees, first responders and emergency services personnel.
Money for things like funeral services, home renovations and permanent memorials at the crash site and in Humboldt. No "significant" dispersement has yet been made, according to Duell.
For example, the Community Foundation's approach may take a long view.
"Home renovations may be included in some extent in the Memorial Fund's consideration," Duell said. "But with the age of these young men, living with a disability, they may not need just one home renovation over the course of their lives. We want to make sure those dollars go to something like that."
In all, Duell said it is fair to say that well more than $20 million has been donated to Humboldt, when including money that didn't go directly to either fund.
The Saskatoon Community Foundation made a direct disbursement to the Humboldt Broncos hockey club of $466,000, part of which went to install a state-of-the-art scoreboard at Elgar Petersen Arena. That scoreboard included upgrades and gifts in-kind from the manufacturer.
More than $2 million in direct donations were made to the club. Another $97,000 was raised for the club's hockey operations in the inaugural Humboldt Broncos Memorial Golf Tournament – which can go to dressing room upgrades, fitness and equipment, or a scholarship.
The Country Thunder concert series raised $400,000, which saw each family receive a disbursement of $15,000, said Duell. Another $100,000 was contributed by the Fort MacMurray, Alta., community. Different scholarships and GoFundMe accounts were set up for individual players and coaches.
The response has been overwhelming.
"I think at the end of this, I have enormous confidence there will be no question that dollars were spent the way they were intended," Duell said. "The legacy of April 6 will be the outpouring of support, it speaks to how amazing people can be. It's been humbling. The world needs more of it, whatever brought it out."
Contact Frank Seravalli on Twitter: @frank_seravalli​