Hurricanes close to sale agreement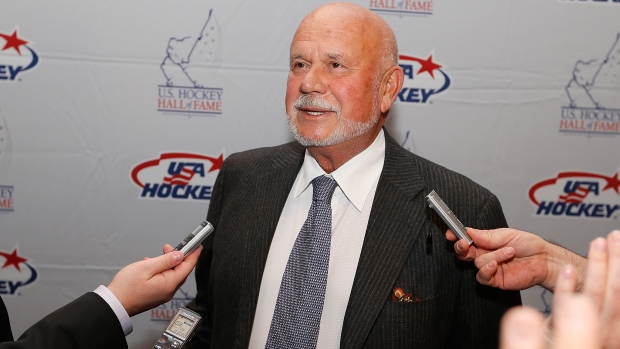 The sale of the Carolina Hurricanes to Texas businessman Thomas Dundon is expected to be finalized Thursday.
TSN Hockey Insider Darren Dreger reported the purchase agreement should be complete Thursday, with Dundon and current Hurricanes owner Peter Karmanos presenting at the league's Board of Governors meetings in Florida.
Karmanos is expected to retain 48 per cent of the team, becoming the minority owner of the Hurricanes. TSN Hockey Insider Pierre LeBrun reports the sale will include an option for Dundon to purchase Karmanos' 48 per cent in three years.
LeBrun added the Hurricanes are being valued at just under $500 million for the purpose of the purchase agreement, but it's believed Dundon is also taking on some debt in the purchase.
TSN Hockey Insider Bob McKenzie wrote Wednesday that while the sale could spark a lot of relocation talk, he believes the NHL remains committed to keeping the Hurricanes in Carolina and that any purchase agreement would likely only be approved if Dundon is willing to keep the team where they are. Dundon, who's from Dallas, told TSN on Thursday he does not have any plans to move the franchise.
"It was very important [to find a buyer who would keep the team in Raleigh]," Karmanos told TSN on Thursday. "But, it was never a real consideration, the consideration was 'Am I going to buy a franchise that operates in Raleigh,' not 'Buy a franchise I can perhaps move somewhere else.' The league is not amenable to moving franchises at all.
More details to follow.