Ibaka apologizes for altercation for Johnson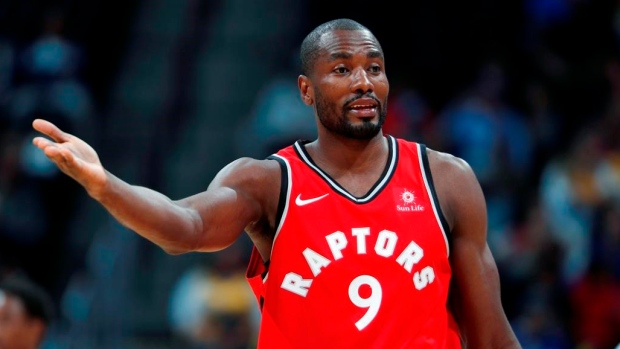 Toronto Raptors power forward Serge Ibaka apologized Thursday for his role in an altercation with Miami Heat small forward James Johnson on Tuesday.
Both Ibaka and Johnson were handed one-game suspensions without pay for throwing punches in a minor scuffle during Tuesday's game.
"I take pride on being a passionate player who plays hard on the court, representing my team and its city and its fans. I love this game and I'm privileged to be able to play it at the highest level," Ibaka said on Twitter. "Sometimes during a game my emotions can lead to bad reactions and I'm not proud of that. This is why I want to apologize to the Raptors organization, the fans, the staff and my teammates for my suspension. I'd like to continue representing the Raptors in the best way possible and to give the best of me to help this team win a championship."
Johnson made a similar statement via Twitter as well.
"The altercation on the court was unacceptable and should have been handled differently, aggression is never the solution and violence can never be condoned in this sport or in society and I am sincerely sorry," said Johnson.
This is not the first suspension for Ibaka this season.
The 28-year-old was also suspended for Dec. 29's game against the Atlanta Hawks, after getting into an altercation with a Raptors staff member following a loss to the Oklahoma City Thunder a couple of days prior.
Ibaka is averaging 13.8 points, 6.2 rebounds and 1.6 blocks over 35 games this season, his first full campaign in Toronto.
He will miss Thursday's clash against the Cleveland Cavaliers due to the suspension.