Ibaka embracing challenge in new role off the bench
Serge Ibaka's brief stint with the Orlando Magic didn't go as planned, but his bounce-back year with the Raptors has, even with a new role, writes TSN's Josh Lewenberg.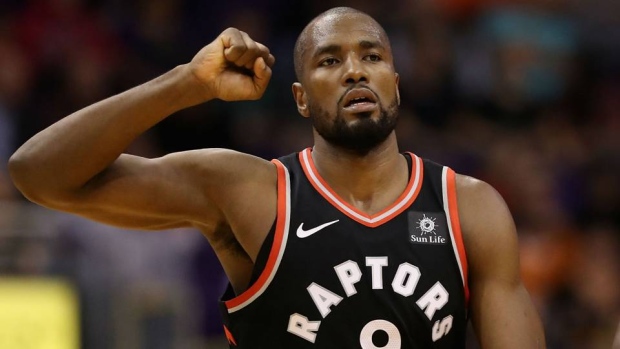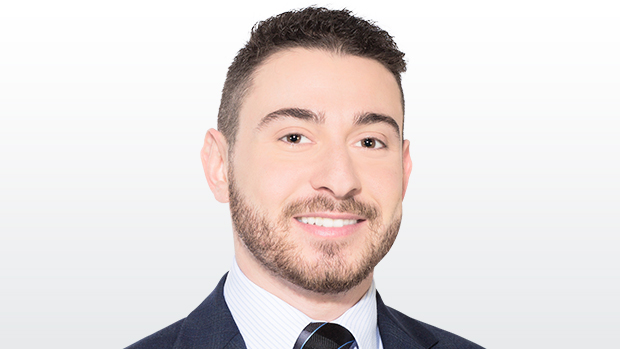 ORLANDO – Serge Ibaka's brief stint with the Orlando Magic didn't go as planned.
After years of playing third or fourth fiddle to Kevin Durant, Russell Westbrook and James Harden on some great teams in Oklahoma City, the rebuilding Magic traded for Ibaka in the summer of 2016 hoping that he could thrive in an expanded role and help lead them back to the playoffs.
It didn't work out that way. Orlando's previous regime had built an expensive and supersized frontcourt, featuring former Raptors centre Bismack Biyombo, Nikola Vucevic and Aaron Gordon – counterintuitive to the way the NBA game was trending – and Ibaka never seemed to jell with that group.
Eight months after they had acquired him he was traded to Toronto for Terrence Ross.
"Things don't always work how we want," said Ibaka, who was back in Orlando for Game 3 of the Raptors' first-round playoff series with the Magic on Friday.
"It's a lot of things [that didn't work in Orlando]. It's hard to give out all the details. It's the past. When teams have talent and don't make the playoffs, it's not one thing, it's a lot of things. But hey, good for them, they're in the playoffs, and I'm playing against them and it's fun."
Ibaka is enjoying a bounce-back campaign in Toronto.
Last season was a disappointing one for the veteran big man, to his own admission. He struggled to find consistently throughout the year and then disappeared altogether in the playoffs.
He spent the summer training and getting re-focused in Florida with the hopes of getting his career back on track. And he's done just that.
At 29 years of age and in his 10th NBA season Ibaka is arguably having his best year ever. In 74 regular season games, he averaged 15.0 points and 8.1 rebounds – just shy of the career marks he set with the Thunder in 2013-14, but in five fewer minutes per contest – to go along with 1.4 blocks on 53 per cent shooting.
He's also taken a big step forward off the court, where – after being a closed book and mostly keeping to himself for his first year and a half in Toronto – he's started to come out of his shell. In the locker room, Ibaka is far more jovial, often joking around with his teammates and even the media.
Fans have gotten to know him better through his popular web series "How Hungry Are You", a unique spin on the standard cooking show, where Ibaka hosts friends and teammates at his condo, chats them up and then serves them traditional African dishes. In addition to the sheer brilliance of shocking NBA players with things they never imagined they'd be eating – like fried worms, lamb brain and beef testicles – it's allowed his personality to shine.
It's been a fun year for Ibaka, but that doesn't mean it's been an easy one.
When Nick Nurse visited Ibaka in Miami last July, shortly after he got the job, the newly promoted head coach sold the long-time starter on a full-time move to centre and a new, fluid role that would occasionally mean coming off the bench. At that point, Ibaka had started 550 straight regular season games. It had been seven years since he came off the bench.
This season, he came off the bench 23 times, including 10 of his final 11 regular season games with Marc Gasol unofficially inheriting the starting centre gig. You wouldn't know it from how well he's played, even in a fluctuating role, or by the smile that's almost always on his face, but this season has been an adjustment.
"To be honest with you, this season, it was not easy personally," Ibaka told reporters just ahead of his team's Friday morning shoot around at Freedom High School in Orlando. "But I've got to say that those moments are what brings out the best of us. The challenging moments are where you put yourself in a position. Are you going to give up or are you going to keep fighting? At the end of the day, it was good for me because I'm here. This is my seventh playoffs of my career, playing on one of the best teams, so it's a great opportunity for me to keep enjoying basketball."
Ibaka's career has been a roller coaster ride, full of unexpected twists and turns.
He made the NBA Finals in 2012, but even after losing to LeBron James and Miami's Big 3 in five games, he felt confident that his up-and-coming Thunder team would make it back there year-after-year. Soon after, Harden was traded to Houston and then Durant left for Golden State. Ibaka learned a valuable lesson. The league is fickle and success can be fleeting. Getting to the top of the mountain is hard. Staying there or even getting back is even tougher.
As it turned out, Ibaka wasn't the saviour Orlando had hoped he would be after trading for him. His tenure was merely a footnote during the longest postseason drought in franchise history.
He's had success with the Raptors, but not in the role he probably expected to play. Now, in part because of how he's bought into his new gig as the anchor of Toronto's second unit, he's got a chance to get back to the Finals.
After the many ups and downs he's faced throughout the course of his personal life and professional career, Ibaka understands the importance of embracing those challenges and rolling with them.
"Mentally it was not easy because it was not something I was prepared for," he said of the changes this season. "But, like I said, the reason why I had one of the best seasons of my career is because it challenged me to play my best basketball so I can help my team. We all need challenges in life. We all can get better."
Even though Ibaka only spent a few months with the Magic, he knows what a return to the postseason means to their fan base. On Friday evening, Orlando will host its first playoff game in seven years, since the Dwight Howard era, and he expects the atmosphere to be electric.
For Ibaka, returning to Orlando is always special, and not because of his 56 games in a Magic jersey. His 13-year-old daughter, Ranie, still goes to school and lives in the city. With the Raptors in town for Games and 3 and 4 this weekend, he's staying with her. She'll also be in attendance on Friday.​