Warriors' F Iguodala misses Game 4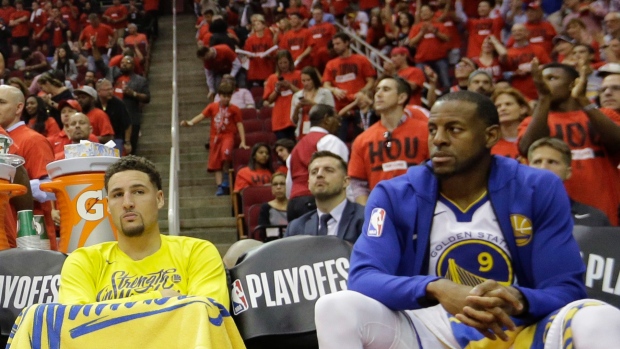 Golden State Warriors forward Andre Iguodala missed Game 4 of the Western Confernce Final with a left lateral leg contusion. He was listed as doubtful earlier on Monday and will be re-evaluated Wednesday.
"I think it was like a knee-on-knee type of thing," head coach Steve Kerr said after Game 3. "He said he would be all right. But when we're right, when we're playing how we are supposed to play, Andre's right in the middle of it. His defence and being smart, making good decisions. Andre is one of the guys who seems to set the tone for that for us, and I thought he did a great job of that tonight."
The Warriors fell 95-92 in Game 4 as the Rockets evened the series.
So far this post-season, Iguodala is averaging 7.9 points per game on 47.9 per cent shooting from the field.
Things will shift back to the Toyota Center on Thursday, giving the Rockets their home court advantage back in the series.