'Indecisive' Jennings gets another chance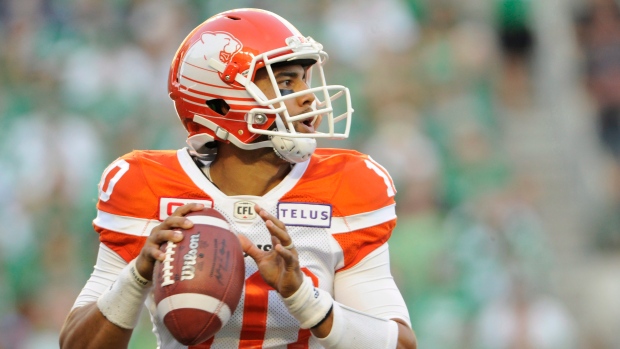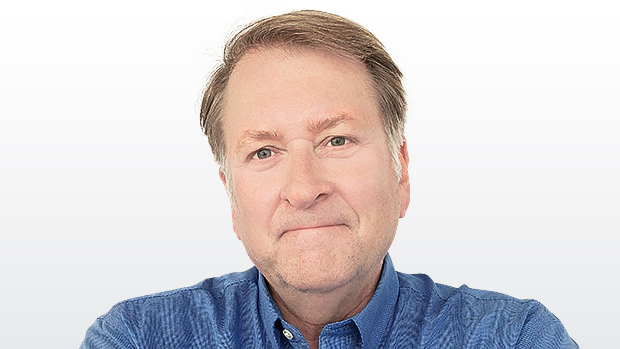 It's reassuring to B.C. Lions quarterback Jon Jennings that at least on one level an accurate likeness of him has been identified in the past few days.
Ask him whether the promotional bobblehead that will be given out prior to Friday's CFL game at B.C. Place Stadium actually looks like him and Jennings can at least produce a smile, which marks something of an accomplishment given the historic career lows he registered against the Saskatchewan Roughriders.
"It looks good. I'm proud," he said. "I've got a lot of family members and old coaches back home asking me if they can get one. It's a really cool thing."
Then came the moment of relevant truth.
It's always a little bit cooler when you're playing well and you're making it count," Jennings said.
What clearly matters more, of course, when the Lions brace themselves for a visit by the Calgary Stampeders (7:30 p.m., TSN/TSN GO; 5:30 p.m., pre-game TSN 1040) is whether Jennings can replicate a recent likeness of himself behind centre.
Clearly, throwing for just 195 yards and four interceptions Sunday, the Lions were reminded that for all his promise Jennings is still a relative 25-year-old neophyte, and his first game in a month reinforced the pitfalls of playing the position.
It would be a lot worse, however, if Jennings had no clue what happened to him in his first game since injuring his throwing shoulder. Biggest lesson learned, Jennings said, was that he was simply unable to make his reads fast enough, which makes the Saskatchewan result all the more unsurprising given his circumstances.
"Being just a little indecisive can cause a lot of trouble," he said. "It was a tough night and the day after was also difficult. It was the hardest game of my career. I've never had something go that sour. I've got to make sure I take those mistakes and lessons and apply it to the rest of my career."
Jennings has had stinkers before, and probably doesn't need to be reminded the last one actually came in the West Division final on the road against the Stampeders, a game in which he was also pulled as Calgary piled up a 32-0 lead only to take over from Travis Lulay in the second half.
What gives the Lions hope is how Jennings has responded after setbacks.
It's only happened 10 times to date, but in that stretch the Lions quarterback is 7-3 with six, 300-yard passing games. He's completed nearly 72 per-cent of his passes, with a 116.8 passer rating.
In a nutshell, it's exactly why quarterbacking controversies don't become a lasting storyline around the Lions these days, though coach/GM Wally Buono says everyone needs to do their part if resiliency is to become a watchword with this team this season.
"If Jonathan is going to be the leader, everybody has to do their part too," Buono said Thursday. "He's got to have protection. He's got to have receivers running the right routes, a defence that gets him the ball back and special teams that gives him field position."
None of that happened in Regina Sunday, which made the outcome so inevitable.
But if Jennings' numbers after a loss are promising, so too are those of the Lions in the recent past. The problem is the Stamps, in their current position as a team coming off a bye week, are simply perfect lately.
B.C. is 8-1 in the last 29 games dating back to October, 2015 coming off a loss. In roughly the same period, however, the Stampeders are 14-0 coming off a bye week, and haven't lost an in-season post-bye game since July, 2004.
More numbers? Dave Dickenson has already forged the best record of any CFL coach across their first two years (20-3-2, .840) since 1950. Quarterback Bo Levi Mitchell is now up to 48-8-2 (.845) as a starter, with at least a touchdown pass in his last 17 games. Since dropping their only contest this season 30-23 at Montreal just over a month ago, the Stampeders have outscored their opposition 128-35.
Nobody on the Lions needs to be told what will happen if they replicate last week's seven turnovers in Regina in their next game because if they do, there may not be much separating the appearance of Jennings and his miniature bobblehead likeness.
LIONS TALES: For the second straight week, the Lions have listed Bryan Burnham on the 46-man roster, but their leading receiver hasn't practiced since suffering a foot injury. DT Mich'ael Brooks (leg) will be replaced by Bryant Turner. DB Anthony Gaitor has his starting spot back while OL Hunter Steward will take on a reserve role to nurse an arm injury, yielding his starting spot to import Antonio Johnson.