Indians stand at the top of MLB Power Rankings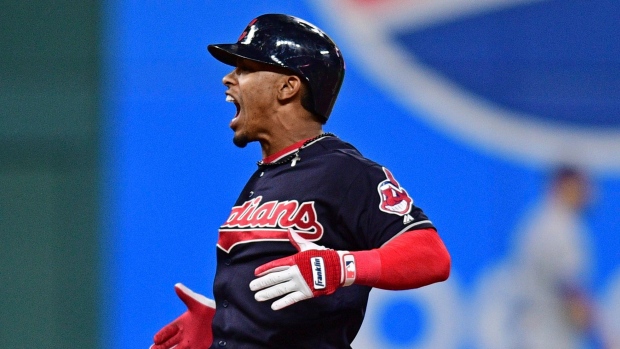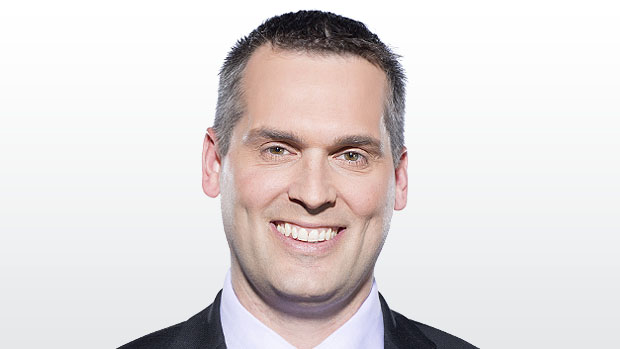 Their winning streak may be done, but the Cleveland Indians are in top spot in the TSN.ca MLB Power Rankings, ahead of the Houston Astros and Washington Nationals.
The big movers since the last rankings include the Minnesota Twins, going from 20 to 13, and the Seattle Mariners, from 19 to 15.
Heading the other way, the Boston Red Sox slide from two to six, the Tampa Bay Rays drop from 12 to 16 and the Detroit Tigers go from 26 to 30.
CLEVELAND INDIANS
RECORD: 93-57 THIS WEEK: 1 LAST WEEK: 6
RS: 757 RA: 530 DIFF: +227
OPS: .789 ERA: 3.35
The longest winning streak in more than 100 years is over, but the Indians were simply routing the opposition, outscoring them by 105 runs during the 22-game streak – an average margin of victory of 4.78 runs per game!
Key Injuries: RHP Cody Anderson (elbow), LF Michael Brantley (ankle).
HOUSTON ASTROS
RECORD: 91-58 THIS WEEK: 2 LAST WEEK: 3
RS: 815 RA: 664 DIFF: +151
OPS: .824 ERA: 4.25
Winners of four straight, the Astros are getting healthy, and their pitching staff got a real boost with the arrival of Justin Verlander, who has allowed two runs (and struck out 26) in 21 innings through his first three starts.
Key Injuries: None.
WASHINGTON NATIONALS
RECORD: 90-59 THIS WEEK: 3 LAST WEEK: 5
RS: 764 RA: 620 DIFF: +144
OPS: .784 ERA: 3.87
The Nationals have made it through quite a few injuries and continue to cruise atop the NL East with Bryce Harper on the shelf. If their star slugger could make it back for the postseason, that would obviously be a huge lift.
Key Injuries: CF Adam Eaton (knee), RHP Joe Ross (elbow), RF Bryce Harper (knee).
LOS ANGELES DODGERS
RECORD: 96-53 THIS WEEK: 4 LAST WEEK: 1
RS: 707 RA: 534 DIFF: +173
OPS: .770 ERA: 3.40
The Dodgers have won four of the past five, after losing an unbelievable 16 times in 17 games; unbelievable because the Dodgers had been outrageously dominant before that streak, posting a 91-36 record.
Key Injuries: LHP Scott Kazmir (hip), LF Andrew Toles (knee), RHP Brandon McCarthy (blisters).
ARIZONA DIAMONDBACKS
RECORD: 87-63 THIS WEEK: 5 LAST WEEK: 7
RS: 738 RA: 593 DIFF: +145
OPS: .769 ERA: 3.57
The Diamondbacks have gone on a nice run, going 20-6 in the past 26 games, and even with the Dodgers losing nearly every night, Arizona is still 9.5-games behind in the NL West.
Key Injuries: RHP Shelby Miller (elbow), LF Yasmany Tomas (groin), SS Nick Ahmed (hand), SS Chris Owings (finger).
BOSTON RED SOX
RECORD: 85-643 THIS WEEK: 6 LAST WEEK: 2
RS: 719 RA: 608 DIFF: +111
OPS: .740 ERA: 3.66
The Red Sox remain atop of the American League East, and with LHP David Price coming off the DL, they are going to use the veteran starter out of the bullpen down the stretch and in the postseason. Can't have a bad playoff start if you're not starting, right?
Key Injuries: RHP Steven Wright (knee).
NEW YORK YANKEES
RECORD: 82-67 THIS WEEK: 7 LAST WEEK: 4
RS: 793 RA: 619 DIFF: +174
OPS: .780 ERA: 3.78
The Yankees are relatively healthy and their two young stars, RF Aaron Judge and C Gary Sanchez, have combined for 74 home runs, so they get the attention, but 23-year-old starting pitcher Luis Severino has been having an ace season too (2.93 ERA, 1.03 WHIP, 218 K, 184 1/3 IP).
Key Injuries: RHP Michael Pineda (elbow).
CHICAGO CUBS
RECORD: 83-66 THIS WEEK: 8 LAST WEEK: 10
RS: 746 RA: 650 DIFF: +96
OPS: .781 ERA: 4.06
Yes, the Cubs lead the NL Central and a six-game winning streak gives them some breathing room, but it's been a relatively disappointing season thus far. Can they meet expectations with a playoff run?
Key Injuries: SS Addison Russell (foot).
ST. LOUIS CARDINALS
RECORD: 77-69 THIS WEEK: 9 LAST WEEK: 9
RS: 702 RA: 632 DIFF: +70
OPS: .763 ERA: 3.89
Getting swept at Wrigley is not and ideal turn of events for a Cardinals team that has been pretty resilient to stick in the playoff picture.
Key Injuries: RHP Trevor Rosenthal (elbow), RHP Adam Wainwright (elbow).
COLORADO ROCKIES
RECORD: 82-68 THIS WEEK: 10 LAST WEEK: 8
RS: 769 RA: 710 DIFF: +59
OPS: .780 ERA: 4.56
The Rockies are 8-3 in the past 11 games and veteran CF Charlie Blackmon has had quite a season, scoring 131 runs and slugging 35 home runs with 14 triples, posting a 1.005 OPS.
Key Injuries: None.
L.A. ANGELS OF ANAHEIM
RECORD: 76-73 THIS WEEK: 11 LAST WEEK: 13
RS: 657 RA: 648 DIFF: +9
OPS: .714 ERA: 4.17
Mike Trout has a 6.2 fWAR for the season, not far behind major league leader Jose Altuve (7.0 fWAR), but that's pretty noteworthy since Altuve has played 40 more games. Trout, who is officially ridiculous, has a career-best 1.090 OPS when he's been in the lineup this season.
Key Injuries: RHP Alex Meyer (shoulder), 3B Yunel Escobar (oblique).
MILWAUKEE BREWERS
RECORD: 79-70 THIS WEEK: 12 LAST WEEK: 11
RS: 685 RA: 647 DIFF: +38
OPS: .755 ERA: 4.02
The Brewers have won seven of nine and continue to hang around the playoff race, but losing starting pitcher Jimmy Nelson to a rotator cuff injury could catch up to them, either down the stretch or in the postseason.
Key Injuries: RHP Jimmy Nelson (shoulder).
MINNESOTA TWINS
RECORD: 78-71 THIS WEEK: 13 LAST WEEK: 20
RS: 745 RA: 736 DIFF: +9
OPS: .769 ERA: 4.64
Since landing at 5.00 with a 59-59 record in mid-August, the Twins have gone 19-12, and this team that was being soundly outscored all year has outscored the opposition by 73 runs in those 31 games. CF Byron Buxton, who couldn't hit a thing early in the year, is coming into his own as a star, hitting .333 with 11 HR and a 1.066 OPS in his past 36 games.
Key Injuries: LHP Hector Santiago (back), RHP Phil Hughes (thoracic outlet syndrome), 3B Miguel Sano (shin).
TEXAS RANGERS
RECORD: 73-76 THIS WEEK: 14 LAST WEEK: 15
RS: 759 RA: 741 DIFF: +18
OPS: .760 ERA: 4.60
The Rangers had lost seven of eight before Sundays' win at Anaheim. That's enough to pretty much shut down playoff hopes for this season.
Key Injuries: None.
SEATTLE MARINERS
RECORD: 74-76 THIS WEEK: 15 LAST WEEK: 19
RS: 701 RA: 715 DIFF: -14
OPS: .747 ERA: 4.46
Veteran RHP Mike Leake has been a nice addition, posting a 2.41 ERA and 1.13 WHIP while winning his first three starts.
Key Injuries: LHP Drew Smyly (arm), RHP Hisashi Iwakuma (shoulder), LHP James Paxton (pectoral).
TAMPA BAY RAYS
RECORD: 73-77 THIS WEEK: 16 LAST WEEK: 12
RS: 635 RA: 659 DIFF: -24
OPS: .739 ERA: 4.00
The Rays were at .500 on September 1, but have gone 5-9 since to fall off any kind of competitive playoff pace.
Key Injuries: SS Matt Duffy (Achilles), RHP Jacob Faria (abdominal).
KANSAS CITY ROYALS
RECORD: 73-76 THIS WEEK: 17 LAST WEEK: 14
RS: 648 RA: 726 DIFF: -82
OPS: .732 ERA: 4.61
A bright spot for the Royals in an otherwise lost season, is 2B Whit Merrifield, who has hit 17 homers, stolen 30 bases and posted a .784 OPS, despite starting the season at Triple-A.
Key Injuries: RHP Nathan Karns (arm), LHP Danny Duffy (elbow).
BALTIMORE ORIOLES
RECORD: 73-77 THIS WEEK: 18 LAST WEEK: 16
RS: 707 RA: 767 DIFF: -60
OPS: .759 ERA: 4.88
Losing nine of 11 should seal the Orioles' fate, probably later than expected. They have the bats to compete, but their pitching has been at least as bad as advertised.
Key Injuries: None.
TORONTO BLUE JAYS
RECORD: 70-80 THIS WEEK: 19 LAST WEEK: 19
RS: 640 RA: 730 DIFF: -90
OPS: .727 ERA: 4.41
The Jays have won six of nine, but effectively after dashing any playoff hopes by losing 15 of the previous 20 games. Now, they have to decide how they will re-tool the roster for 2018, and (right now) it appears that they are inclined to try to build a contender. Those full stadiums are alluring.
Key Injuries: 2B Devon Travis (knee), RHP Aaron Sanchez (blister), SS Troy Tulowitzki (ankle).
MIAMI MARLINS
RECORD: 69-80 THIS WEEK: 21 LAST WEEK: 21
RS: 684 RA: 752 DIFF: -68
OPS: .746 ERA: 4.78
In late August, the Marlins hit a high point of 66-63, and have crashed since, losing 17 of 20.
Key Injuries: RHP Edinson Volquez (knee), 3B Martin Prado (knee).
PITTSBURGH PIRATES
RECORD: 68-82 THIS WEEK: 20 LAST WEEK: 17
RS: 609 RA: 688 DIFF: -79
OPS: .704 ERA: 4.30
The Pirates are fading fast, losing 10 of 11, and three of their next four series are against teams in playoff contention.
Key Injuries: 3B Jung-Ho Kang (personal), C Francisco Cervelli (quad), 2B Josh Harrison (hand).
CINCINNATI REDS
RECORD: 66-84 THIS WEEK: 22 LAST WEEK: 22
RS: 709 RA: 803 DIFF: -94
OPS: .766 ERA: 5.17
Among the bad teams, Cincinnati has been relatively competitive, going 25-21 since late July, but part of that success has been due to rookie RHP Luis Castillo, who has been shut down to rest after a 3.12 ERA and 1.08 WHIP in his first 15 big-league starts.
Key Injuries: RHP Anthony DeSclafani (elbow), LHP Brandon Finnegan (shoulder), RHP Bronson Arroyo (shoulder), CF Billy Hamilton (thumb).
ATLANTA BRAVES
RECORD: 67-81 THIS WEEK: 23 LAST WEEK: 25
RS: 682 RA: 758 DIFF: -76
OPS: .743 ERA: 4.79
A disappointing note about the Braves' pitching this year is that the one starter that came into the year with real expectations, Julio Teheran, has struggled, with a career-worst 4.52 ERA and 1.36 WHIP.
Key Injuries: None.
OAKLAND ATHLETICS
RECORD: 53-67 THIS WEEK: 24 LAST WEEK: 25
RS: 680 RA: 777 DIFF: -97
OPS: .756 ERA: 4.75
The A's suddenly have some power – the quartet of Matt Olson, Matt Joyce, Matt Chapman and Khris Davis (Three Matts and a Khris) has combined for 57 home runs since the All-Star break.
Key Injuries: RHP Andrew Triggs (hip), RHP Paul Blackburn (forearm).
SAN DIEGO PADRES
RECORD: 66-83 THIS WEEK: 25 LAST WEEK: 23
RS: 562 RA: 744 DIFF: -182
OPS: .691 ERA: 4.62
The ace of the Padres' staff this year has been Jhoulys Chacin, a 29-year-old journeyman having his best season since 2013.
Key Injuries: LF Alex Dickerson (back), RHP Christian Friedrich (lat), RHP Jarred Cosart (elbow).

PHILADELPHIA PHILLIES
RECORD: 58-91 THIS WEEK: 26 LAST WEEK: 29
RS: 630 RA: 738 DIFF : -108
OPS: .726 ERA: 4.68
The Phillies aren't a good team, but have one of the best stories in the game: 1B/LF Rhys Hoskins has mashed 18 home runs in his first 37 games in the majors. He belted 67 in 899 minor-league at-bats over the past two seasons.
Key Injuries: RHP Clay Buchholz (forearm), RHP Vince Velasquez (finger), RHP Jerad Eickhoff (hand).
NEW YORK METS
RECORD: 65-84 THIS WEEK: 27 LAST WEEK: 27
RS: 691 RA: 787 DIFF: -96
OPS: .760 ERA: 4.96
It's been a silly season for the Mets, but their gutted lineup leaves them with the likes of Wilmer Flores and recently-added Norichika Aoki leading their offence.
Key Injuries: 3B David Wright (back), RHP Noah Syndergaard (oblique), RHP Jeurys Familia (blood clot), RHP Zack Wheeler (arm), LHP Steven Matz (elbow), LF Michael Conforto (shoulder), CF Yoenis Cespedes (hamstring).
SAN FRANCISCO GIANTS
RECORD: 58-93 THIS WEEK: 28 LAST WEEK: 28
RS: 595 RA: 741 DIFF: -146
OPS: .685 ERA: 4.59
The Giants have been able to get by, in the past, with less than imposing offence, but a MLB-worst .685 OPS would be hard to overcome even if the pitching was solid.
Key Injuries: 1B Brandon Belt (concussion).
CHICAGO WHITE SOX
RECORD: 60-89 THIS WEEK: 29 LAST WEEK: 30
RS: 660 RA: 764 DIFF: -104
OPS: .739 ERA: 4.86
Even as the White Sox have gutted the roster and built for the future, 1B Jose Abreu is slugging down the stretch, hitting 15 home runs and posting a .968 OPS in 59 games since the All-Star break.
Key Injuries: CF Willy Garcia (concussion), LHP Carlos Rodon (shoulder).
DETROIT TIGERS
RECORD: 62-87 THIS WEEK: 30 LAST WEEK: 26
RS: 694 RA: 812 DIFF: -118
OPS: .756 ERA: 5.27
The Tigers' collapse is in accelerated mode with Justin Verlander dealt to Houston and Michael Fulmer going on the DL.
Key Injuries: DH Victor Martinez (heart), RHP Michael Fulmer (elbow).
Scott Cullen can be reached at scott.cullen@bellmedia.ca