Insider Trading: Canadiens respond to agent's tweet about Galchenyuk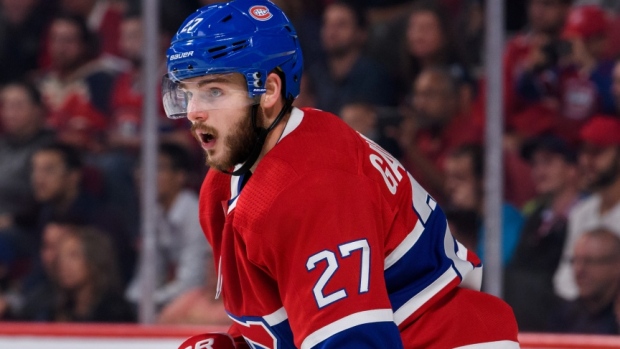 TSN Hockey Insiders Pierre LeBrun and Bob McKenzie joined host James Duthie to talk about the latest rumours swirling around the NHL including the Montreal Canadiens responding to agent Dan Milstein's tweet regarding Alex Galchenyuk's recent struggles and where Vegas Golden Knights forward Vadim Shipachyov may end up.

Milstein blaming Julien for Galchenyuk's struggles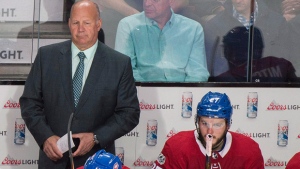 In a tweet that has now been deleted, player agent Dan Milstein blamed Montreal Canadiens head coach Claude Julien for the diminishing Russian presence on the team. The tweet read, "Alex Galchenyuk isn't a problem but coach is. Has never successfully coached Russian. Took midseason most Russian club. All but one gone."
Since Julien's return to Montreal as head coach last February, the team has parted ways with Russian defencemen Nikita Nesterov, Alexei Emelin, Mikhail Sergachev and Andrei Markov and winger Alex Radulov via trade or free agency.
Milstein is not Galchenyuk's agent, but represents many Russian-born players including Nesterov, Nikita Kucherov, Pavel Datsyuk, Artemi Panarin and Nikita Zaitsev.
Galchenyuk, who was born in Milwaukee and has represented the U.S. in world hockey tournaments, has struggled early this season with just two goals in nine games while being been shuffled up and down the lineup as Julien tries to kick-start an offence ranked 29th in goals scored and stumbled to a 2-6-1 record to begin the season.
Pierre LeBrun: "Claude Julien and Marc Bergevin absolutely believe the comment is out of line. Number one, they tried to re-sign Alexander Radulov and offered him the same money that he got in Dallas and were really upset that they weren't able to [re-sign Radulov], they lost Alexei Emelin in the expansion draft and then Marc Bergevin turned around and phoned Vegas and actually tried to re-acquire him, but obviously it didn't work out. Emelin was traded to Nashville and they did make an offer to Andrei Markov as well, so I don't think the logic works."

Shipachyov headed back to Russia?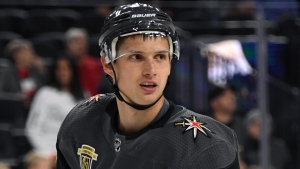 After forward Vadim Shipachyov was assigned to the AHL's Chicago Wolves on Tuesday, the Vegas Golden Knights allowed Shipachyov's agent to shop the 30-year-old, and the question now becomes where the forward will end up? Will he be traded or could he end up back in Russia?
Bob McKenzie: "It's possible [that Shipachyov gets traded], but by no means guaranteed. Some teams are concerned that Shipachyov hasn't been able to secure a full-time spot with the Vegas expansion team right out of the gate. Some teams are also concerned because he's on a two-year deal that pays him $4.5 million in the second year – the financial commitment is a little troubling."
By sending Shipachyov to the AHL, McKenzie adds that the Golden Knights hope he can develop into a player for the team down the road, but it's unlikely that at Shipachyov's age he'll play for the Wolves. "A 30-year-old Russian doesn't want to go to the minors, he'll get suspended and perhaps ask the team, 'Hey, I just want to go back and play in Russia, play in the KHL, play for the Olympic team at which point Vegas says, 'Sure, if you want to mutually agree to terminate the contract,'" McKenzie said. "The motivation for Vegas here is have [Shipachyov] go the minors and maybe become a player for the team down the road, which the player doesn't want to do, or mutually agree to terminate the contract and there's no more commitment."
LeBrun: "And [Shipachyov's agent] Petr Svoboda has spoken to about a dozen teams in the last 24 hours trying to establish that trade market, if there is one at all. I don't sense that there's huge interest. I know at least one team told me they're mildly interested and why? Because that $2 million signing bonus has already been paid, but like Bob, I'm not sure there's a trade here."

Assembling Team Canada's Olympic roster: Will there be CHLers?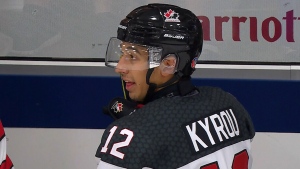 With Hockey Canada unveiling the 26-man roster on Thursday for November's Karjala Cup in Finland, all eyes are on who from the roster will be representing Canada in Pyeongchang and the potential of having junior players suit up for Team Canada in February.
McKenzie: "There are some guys on that team that will be on the Olympic team and there's a tournament in mid-December in Moscow where a big bulk of the Canadian Olympic team could play, same goes for the Spengler Cup at Christmas. But what we're interested in seeing is because players in the CHL junior hockey look as though they're going to be eligible to play even if they're on NHL contracts how many of those might be spliced into the lineup? There's some real good ones: Robert Thomas and Jordan Kyrou, a couple of St. Louis Blues prospects and Jake Bean, a Carolina Hurricanes' first rounder who plays for the Calgary Hitmen. Sean Burke would like to get two or three guys from junior hockey, but he will use the World Junior tournament as the evaluation to see which of those guys might knock a veteran player out of the box."

Bettman believed to have read Dryden's book
LeBrun: "We can currently speculate that the commissioner has in fact read Ken Dryden's book and where that goes from here will be interesting. Dryden's in the middle of a book tour and I think the commissioner would wait until after the tour was over to perhaps reach out and we'll see where it goes."