Insider Trading: How will the Wild address the Parise injury?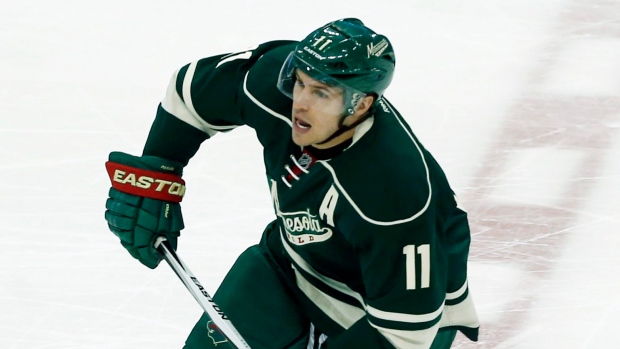 TSN Hockey Insiders Pierre LeBrun and Darren Dreger joined host James Duthie to talk about the latest rumours swirling around the NHL including what the addition of goaltender Antti Niemi says about how long Roberto Luongo will be on the shelf, how the Wild will address the Zach Parise injury and whether it's time for the struggling Montreal Canadiens and New York Rangers to make moves.
Niemi gives Panthers insurance on Luongo
Pierre LeBrun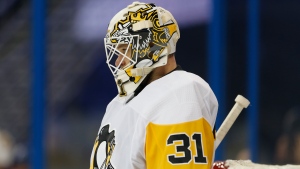 "What it really indicates is that they don't quite know yet what they're dealing with in terms of how long Roberto Luongo will be out. So yah, there is some concern because of that. They should know at some point next week or have a clearer picture as to what it means for the upper-body injury to Roberto Luongo and how long he'll be out. In the meantime, obviously James Reimer is more than a capable backup, but they want insurance for him as well as a backup and that's why Niemi is a Panther."
How will the Wild address Parise's injury?
LeBrun
"They will respond to the injury internally for now. I mean, they don't plan on going out trying to replace Zach Parise. First of all, he will be back in eight to 10 weeks.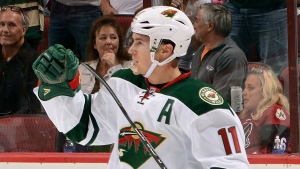 They have other injuries as well, the Wild are ravaged. But the interesting part here with Zach Parise was that he basically made the decision to have surgery and he talked to other people who went through the surgery. Notably Matt Greene, the former L.A. King who also had this surgery because the decision could have been to try and keep working through it and rehabbing and hope it feels better, but in the end, after having a setback recently, he decided to have surgery and it was probably the right decision."
Devils not rushing Boyle back
Darren Dreger
"Brian Boyle is doing well. Number one, he's healthy and that's first and foremost to the New Jersey Devils and to Brian Boyle. He missed training camp, he missed the preseason, so he's just glad to be back in the National Hockey League around his teammates.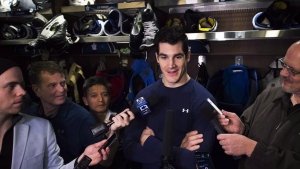 He's skating again with the New Jersey Devils, so he's getting to know that group a little bit. But neither Boyle, nor the Devils as an organization, are putting any timeline or pressure on when he should jump back into the game. He needs to feel 100 per cent ready. I mean, again, he's trying to make an impression on the organization, loves the support that he's received, but he'll return to the NHL when he's 100 per cent good to go."
*Boyle was diagnosed with chronic myeloid leukemia last month. He practised with the team Sunday for the first time since he received word of his condition.
Oilers hopeful Sekera returns ahead of schedule
LeBrun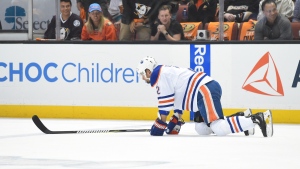 "The Edmonton Oilers are hoping it's an earlier than expected timeline for Andrej Sekera, one of their key defencemen. He went under the knife in May for a torn ACL and the recovery at the time was announced as six to nine months. Well, they're hopeful that perhaps he might be back in late November or early December, which would be in the six-month range. So, obviously, there could be setbacks but at this juncture, the early word is that he might be back in the earlier part of that."
Will there be moves for the struggling Rangers and Canadiens?
Dreger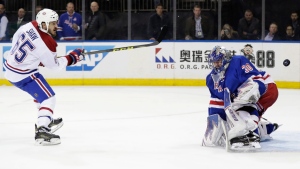 "It doesn't sound like it. I mean, both clubs really don't have much of a choice to remain patient even though the faithful, their fan base, is anything but that. It's also hard to imagine the goaltending woes both these clubs are suffering when you look at Henrik Lundqvist of the New York Rangers, Carey Price of the Montreal Canadiens. Plus, neither club is scoring with any level of consistency. However, it is early in the season so you have to be patient. They really don't have a choice and both general managers in Montreal and in New York are saying, look, let's just give our group a bit of time here for the players to get back into a run and if they can't, then we'll have to step in a little bit later in the season, but nothing imminent."