Insider Trading: KHL considering a boycott on upcoming Olympics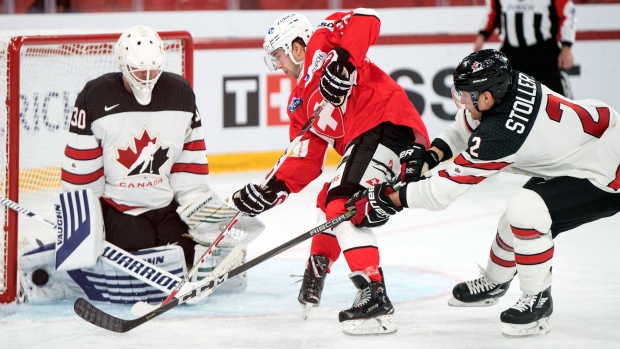 TSN Hockey Insiders Darren Dreger and Pierre LeBrun joined host Gino Reda to talk about how the KHL's potential Olympic boycott would affect Team Canada and the USA, the shift in trade talks for the Los Angeles Kings and Columbus Blue Jackets and more.
KHL considering a boycott of upcoming Olympics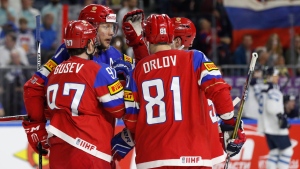 Kontinental Hockey League president Dmitry Chernyshenko suggested on Saturday that the league may withdraw its players from the PyeongChang Olympics in protest of doping investigations into Russian athletes, which would have major ramifications for Hockey Canada and USA Hockey's Olympic rosters.
Darren Dreger: "Hockey Canada and USA Hockey are deeply concerned [about a potential KHL boycott] because when you look at both of those potential Olympic rosters you see both Canadian and American players playing on KHL teams. The KHL does not want to shut down and you've got the threat of the Russian boycott. There will be an IOC meeting, I'm told, in early December; however, if the KHL doesn't want to shut down or won't allow certain players to play, then the IIHF is going to step in and the IIHF will apply heat – they'll apply all sorts of sanctions, so it's more likely than not that players playing in the KHL will be able to participate [in the 2018 Winter Olympics].

Kings' early success quiets search for scoring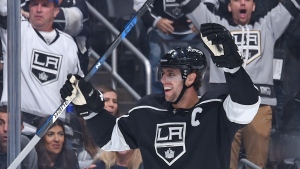 With an incredible 11-2-2 start to the season, the Los Angeles Kings no longer seem to be in the market for scoring – at least for now.
Pierre LeBrun: "Pretty amazing how five weeks can change things. On the outlook of this season with the Kings internally, part of the discussion was, 'Are we going to score enough goals?' They didn't score a lot of goals last year and, 'Are we deep enough up front and, if not, at some point do we have to look at either Alec Martinez or Jake Muzzin and see what we can fetch back in order to get a top-six forward.'
You can pretty much forget that right now because not only are they scoring, they're top-10 in goals in the National Hockey League, [Alex] Iafallo and [Adrian] Kempe are having terrific years and also the bounce-back years from Anze Kopitar and Dustin Brown, so for now – never say never – but the Kings are pretty happy with what they have and are going to keep their top-four defence intact."

Blue Jackets in the market for top-six forward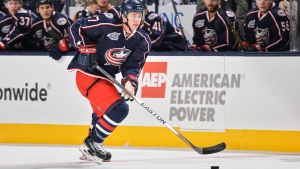 Now that the Columbus Blue Jackets have lost out on the Matt Duchene sweepstakes to the Ottawa Senators, the team will begin their search for another top-six forward. According to LeBrun, defenceman Ryan Murray may be the piece moving in order to get the forward they're looking for.
LeBrun: "The Columbus Blue Jackets top the list [of teams that could've used Matt Duchene]. [Dreger] and I talked about it for six months that the Blue Jackets were interested in Matt Duchene and I think they feel they made a pretty good offer, but they struck out. That doesn't change the fact that they feel they still have a void in terms of wanting a top-six centre or at the very least a top-six forward. Here's the thing: They're eight-deep at the NHL level on defence and teams are calling about their defence. We know that Ryan Murray's name was in the Colorado conversation [in a possible trade for Matt Duchene], but it does not mean they're shopping him or looking to move him, but the bottom line is this: They have defencemen, they're ready to move one and they want to get better up front."

Ex-NHLer Paille victim of dirty hit in Sweden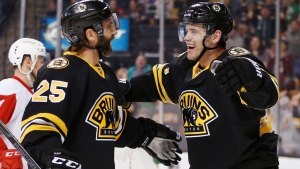 Former NHLer Daniel Paille was the victim of an awful blindside hit by Adler Mannheim's Thomas Larkin in the last minute of a Champions League game between Mannheim and Brynas of the Swedish Elite League. Although punishment has already been handed out to Larkin, legal action may be coming.
Dreger: "This is an absolutely nasty hit. We've seen blindside hits in the NHL before, but thankfully the National Hockey League has worked hard to eradicate this type of play. What is Larkin thinking there? He got a four-game suspension [for the hit], but only from the Champions League in Mannheim and won't participate, so there are some who believe that the prosecutors in the Swedish Elite League or around that part of the world are actually considering legal action. That's speculation at this point, but considering the head injury, shoulder injury and everything that went into that play, it's at least being discussed."

The Shipachyov Saga comes to an end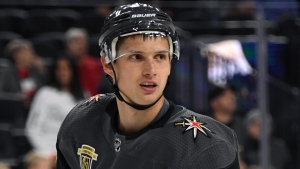 With the announced retirement of Vadim Shipachyov, he and the Vegas Golden Knights can finally close the books on the three-week long ordeal to cut ties between the team and the 30-year-old Russian.
LeBrun: "It is finally over. No one's happier than me, I think, but it's just been a back-and-forth with the lawyers involved. The NHL and NHLPA agreed to it verbally over the weekend and they finally papered it on Thursday and here are the key notes: Vegas is off the hook financially. They got most of the $2 million signing bonus back, it's in their bank account, [Shipachyov] is free to sign now in the KHL. It's sort of like [Ilya] Kovalchuk; [Shipachyov] signed his retirement papers and Vegas owns his rights until he's 35, but I doubt that's going to be a factor."