Is the NHL still a superstar-driven league?
With all due respect to Patrick Kane and maybe Connor McDavid, it is fair to wonder whether the NHL is entering the Post-Superstar Forward Era. At the very least it's time to temper the expectations we place on stars' offensive production, Frank Seravalli writes.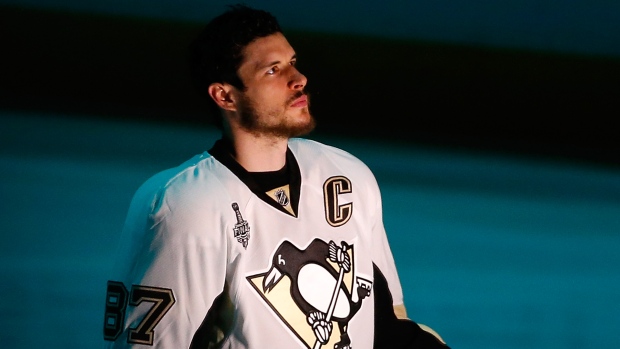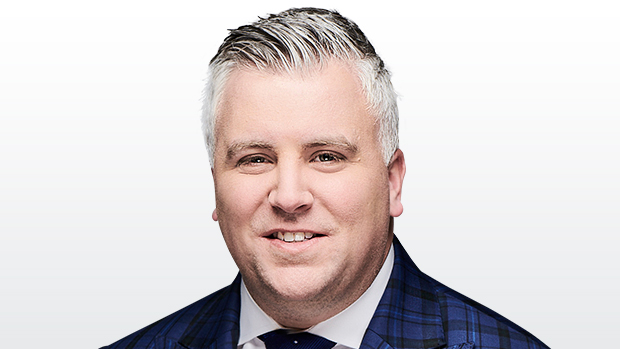 SAN JOSE, Calif. - Mike Sullivan remembers the clutching and grabbing.
He played through the hooking and holding in the 1990s. He coached against it from behind the bench of the Boston Bruins in 2003-04 - the last season before the NHL lockout changed the game beyond recognition.
But Sullivan didn't hesitate for a second Monday night when he said that it is harder to score now than it ever was back then.
"This is the hardest hockey that I've witnessed in all the years I've been associated with this league, just as far as how hard both teams have to work for their ice out there," Sullivan said after Game 4. "You've got to work for every inch of ice."
The Dead Puck Era is long gone; the game is faster and cleaner now. If anything, you could argue that the one thing this Stanley Cup final is lacking - aside from competitive balance - is a nasty edge.
Yet, league-wide scoring dipped this season to its lowest rate (5.42 goals per game) since Sullivan's 2003-04 campaign with the Bruins (5.14). Goal totals are even lower when accounting for the severe uptick in empty-net goals compared to 12 years ago.
Perhaps, with all due respect to Patrick Kane and maybe Connor McDavid, it is fair to wonder whether the NHL is entering the Post-Superstar Forward Era. At the very least it's time to temper the expectations we place on stars' offensive production.
How else to explain that the Pittsburgh Penguins are closing in on their fourth Stanley Cup in franchise history without otherworldly performances from Sidney Crosby and Evgeni Malkin?
Malkin scored his second goal in 16 games on Monday. Crosby was the best player on the ice in the first two games of the final, but he has yet to score a goal. Pittsburgh swatted Washington, the team that lapped the NHL in the regular season, with a combined one goal and three assists from Crosby and Malkin in six games.
The Penguins are on the brink because of the sum of their parts. It has been about a different contributor every night - from Bryan Rust to Conor Sheary to Nick Bonino to Phil Kessel to Ian Cole. Nice players, all, but none of them are stars.
That wasn't how it worked in 2009, when Malkin lifted the Conn Smythe and Crosby netted 31 points in 24 games.
"The game has a little changed," Malkin said Sunday. "We have a different team. We had a different coach and we not play two lines, we play four lines. I like what we do. We have a great team. I'm not seeing a big problem for me and for my linemates. It's a little bit different."
This seems to be more than just unlikely heroes emerging during playoff moments. Remember, the NHL's scoring champion failed to top 90 points last season for the first time since 1967-68. This year, Kane was the only one to break 90, topping out at 106.
Those trends have continued in the playoffs.
Take the Sharks, for instance. Look at their goal scorers in this Cup final: Justin Braun has two, while Melker Karlsson, Tomas Hertl, Joonas Donskoi, Joel Ward and Patrick Marleau all have one.
Joe Pavelski paces the postseason with 13 goals, but he doesn't have a point in this series. Logan Couture, Brent Burns and Joe Thornton have all been limited to two assists apiece.
It certainly isn't for a lack of effort.
"Guys are trying," Couture said. "Pavs has scored 13 goals in these playoffs - that's a pretty ridiculous streak that he [was] on. He's had a great playoffs. It's not an easy game. It's pretty tough out there to score goals."
So, why is that the case?
Ageless wonder Jaromir Jagr said at January's All-Star Game that he felt he is a better player now, at 44, than he was during his Hart Trophy years in the late 90s.
"The difference is everyone else caught up to me," Jagr said. "The league is way better now. There are no bad players."
The coaching is also significantly better, too. Advantages are rarely exploited for long in this copycat league. Coaches can teach players how to defend, but they can't teach them how to score.
"As talented as both of these teams are offensively, this is something we've said to our team all year long: 'It doesn't matter how many goals we score, we have to learn how to defend,'" Sullivan said. "I know this team can score. When we start making a commitment to playing away from the puck, keeping the puck out of our net, now we become a team that's, in our opinion, a contender.
"Teams don't get this far if they don't have the ability to defend. I think the top players get the most attention from probably the better defenders. It doesn't surprise me that goals are hard to come by because both teams are making such a sincere commitment to playing away from the puck. That's just the type of hockey it's become. It's not an easy environment. It's hard hockey."
The NHL is going the opposite way of the professional sports landscape. The NBA, MLB and NFL - particularly with regard to quarterbacks - are more reliant on stars now than ever.
This setup fits the traditional 'team-first' hockey mantra. But it won't put butts in the seats.
It just puts salary cap crunchers on notice.
Contact Frank Seravalli on Twitter: @frank_seravalli