Isles' Weight: 'We've got to go on a big run'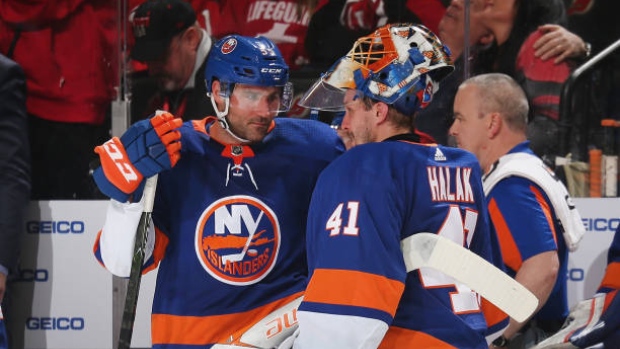 Desperation is starting sink in for the New York Islanders, who sit eight points out of a playoff spot with just 13 games left in their season.
Islanders head coach Doug Weight said Tuesday he believes the team will need to win at least 10 of their remaining games to have a chance at the postseason.
"We know we've got to go on a big run," Weight told Newsday. "It's going to start with one game. We have to plan for Thursday [against the Washington Capitals] like it's April 8 and go from there."
The Islanders defeated the Calgary Flames on Sunday to snap an eight-game losing skid that put their playoff hopes in peril.
"You go eight games and get four points, regardless of being in position to win or not, that's pretty catastrophic at this time, there's no ands, ifs or buts," Weight said. "But it happened. It's behind us. We've got to win every game and that's how we've got to go about it. We've got to beat a good team on Thursday and then we'll try to beat them again Friday and we'll go from there. That's our mindset."
The Islanders sit eighth in the NHL with an average on 3.17 goals per game, but the team has been plagued by poor goaltending, allowing a league-worst 3.51 goals against per game.
The team has allowed just three non-shootout goals in their last two games with goaltender Christopher Gibson posting a sparkling .957 save percentage. The team's decision to move to Gibson, however, may have come too late.
"I've been on teams that have been in position to not make the playoffs and it's a different feeling because, deep down, you know the team probably doesn't have it," Cal Clutterbuck told Newsday. "Even if you were to make it, you wouldn't really be able to make much of an impact in the postseason. But that's not this team and that's the frustrating thing for sure."
The Islanders missed the playoffs by just one point last season after a resurgent second half of the year under Weight, in which they posted a 24-12-4 record over their final 40 games.