Jackson scores two defensive touchdowns for Bears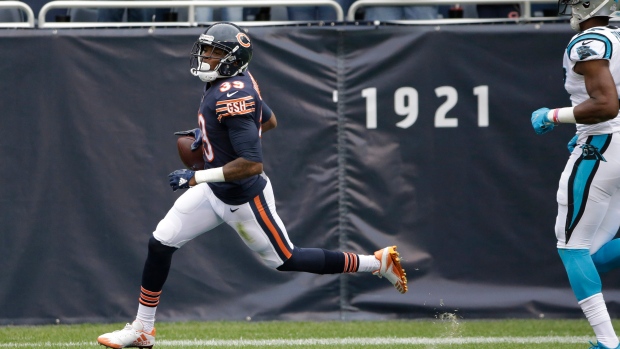 Eddie Jackson is having a game to remember for the Chicago Bears.
The rookie defensive back had two defensive touchdowns in the first half against the Carolina Panthers.
Jackson is the first player to score two defensive touchdowns in one game since the Tennessee Titans' Zach Brown did it in 2012. His
Jackson opened the scoring with a 75-yard fumble recovery touchdown and then followed that up a 76-yard interception for six points.
The fourth-rounder accounted for 12 of the Bears' 17 first half points.