Jacobs remains undefeated at Canada Cup
Brad Jacobs's rink seems to be doing just fine without regular third Ryan Fry.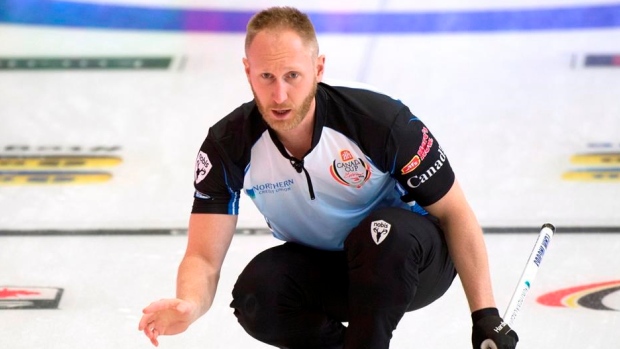 ESTEVAN, Sask. — Defending men's champion Reid Carruthers of Winnipeg has yet to earn his first win through six draws at the Canada Cup.
Carruthers was toppled by Kevin Koe 4-2 in Thursday's evening draw to fall to 0-4, while the Calgary skip improved his record to 3-1 with the victory.
Edmonton's Brendan Bottcher downed Matthew Dunstone 8-6 in the other men's late draw to keep pace with Koe at 3-1. Regina's Dunstone sits at the bottom of the standings with Carruthers at 0-4.
Brad Jacobs of Sault Ste. Marie, Ont., leads the men's side with a 4-0 record in round-robin play.
There's a three-way tie atop the women's standings after Winnipeg's Jennifer Jones, Casey Scheidegger of Lethbridge, Atla., and Winnipeg's Kerri Einarson earned evening draw victories to move to 3-1.
Jones beat Ottawa's Rachel Homan (2-2) 9-5, Scheidegger defeated Winnipeg's Allison Flaxey (1-3) 12-2 while Einarson got past Winnipeg's Darcy Robertson (1-3) 8-7.
Round-robin play continues on Friday.