Jays, Donaldson have not had long-term contract talks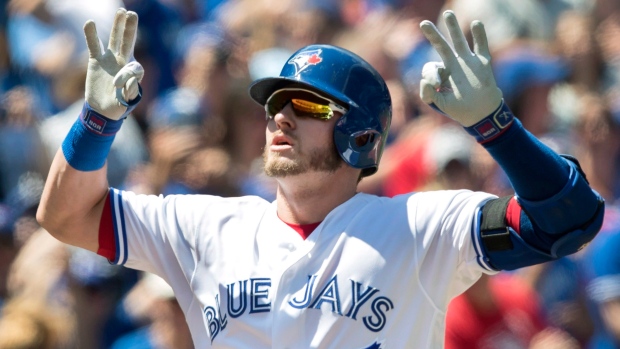 The Toronto Blue Jays and former MVP third baseman Josh Donaldson came to terms on a one-year deal worth $23 million, avoiding arbitration in his final year of eligibility. The 32-year-old says however, there have been no talks regarding him remaining with the team long term.
In his final year before free-agency, Donaldson says he is staying patient, but has reiterated his desire to stay with the team that acquired him in a November, 2014 trade with the Oakland Athletics.
"I've definitely voiced my opinion that I'd like to stay here, and that hasn't changed," Donaldson said at the Blue Jays Winterfest event. "My mom always told me you don't always get things right away when you want it. Patience is a virtue and I definitely think being patient has worked out for me up until this point and I'm going to continue to do that."
Donaldson made an immediate impact when he joined the Jays, posting 41 homers and 123 RBIs on his way to earning the 2015 American League MVP award.
He has followed that season up with two more solid campaigns where he hit 37 and 33 homeruns and drove in 99 and 78 RBIs respectively.
The 2017 season was Donaldson's first in Toronto where the team did not qualify for the playoffs and in an effort to return to the postseason, the third baseman likes the offseason moves being made by the front office.
"I definitely see upside in them," said Donaldson. "These are quality players that are being brought in that are going to help this ball team and I'm looking forward to seeing what else happens."