Jays' Donaldson to make spring debut today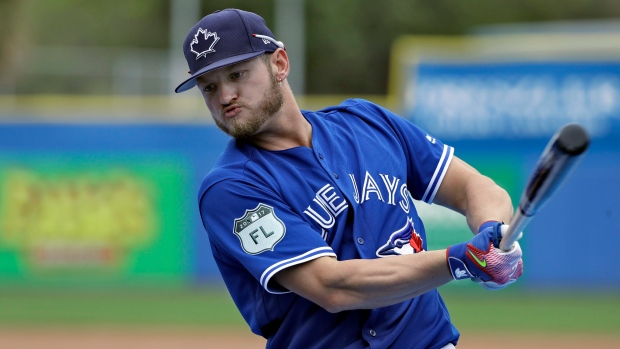 Josh Donaldson will make his 2017 spring training debut for the Toronto Blue Jays this afternoon against the Minnesota Twins.
The third baseman will hit third in the batting order as a designated hitter.
Donaldson, 31, has missed the entire exhibition season with the Jays due to a calf injury, but appeared in minor league games last week. During one game, he hit a home run to left field before walking straight to the dugout, skipping the trot around the bases.
Donaldson hit .284 with 37 home runs and 99 RBIs over 155 games in 2016, his second season with the Jays.
The 2015 American League MVP is entering the final year of a two-year, $28.65 million contract and will be arbitration eligible at the end of this season if not signed to an extension.
Toronto kicks off the regular season on April 3 against the Baltimore Orioles at Camden Yards.