Jays' strategy on Sanchez contract gives Boras ammunition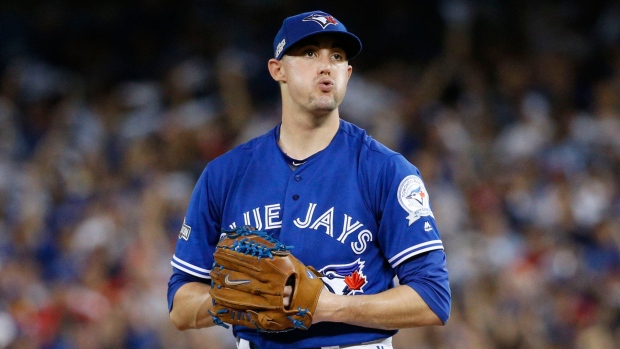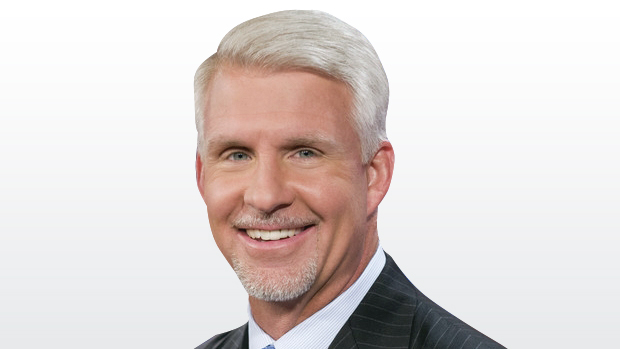 Blue Jays starter Aaron Sanchez hired agent Scott Boras this off-season, which spiked emotions in Toronto. Boras frowns upon signing his players to multi-year deals before they are eligible for free agency and tends to squeeze every last dollar out of baseball's arbitration process. News of Boras landing the emerging ace prompted fears that Sanchez wouldn't be a Jay beyond the 2020 season.
Sanchez currently has two years of service time in the major leagues, meaning he isn't eligible for arbitration until after this season. As a non-arbitration player, Sanchez and Boras currently have no leverage in contract negotiations with the team. Their only guarantee is that his salary wouldn't be less than the league minimum of $535,000. The club has the unilateral right to assign him any salary they want as long as it's not below the minimum.
I have a lot of experience in negotiating these contracts. I was hard-headed at times, maybe even inflexible in some ways, but I finally got to a point of compassion and consistency with a salary structure.
I took into account the desire of the player to be recognized for performance, the need of the agent for consistency and fairness and my desire for reasonable cost containment. Like most teams, I got to a point where I created a salary scale for the non-arbitration players that acknowledged service time and quality of performance.
Here's an example of a hypothetical salary structure based upon the current minimum salary of $535,000: Players with service time between one day and one year could fall within a salary range between $536,000 and $550,000; players with service time between one year and one day and two years fall within a salary range of $551,000 to $575,000; and players with service time between two years and one day and less than three years receive compensation in a range of $576,000 to $610,000. How much a player ultimately gets compensated within their appropriate service-time range is based on their performance. This sort of structure allows for cost containment with a level of subjectivity.
The Jays offered Sanchez more than the minimum salary. But, because he didn't like the amount, he was advised by Boras to not sign his contract. It's a statement by Sanchez that he doesn't agree with the assigned salary. The Jays responded by renewing the contract for their ace.
Like most teams, the Blue Jays punish their players if they take this approach. If the player doesn't accept the salary the team offers, the club pays him less than their final offer. The Jays' punishment took Sanchez's salary from whatever they were offering all the way back to the minimum.
This feels like a heavy-handed approach, but there is more to it. The complicating factor in all of this is the new collective bargaining agreement. Whenever the minimum salary jumps significantly because of the CBA it throws a monkey wrench into negotiations with players who have zero to three years of service time. Under the new CBA, the new minimum jumped from $507,500 to $535,000.
The Jays believe that even though they're punishing Sanchez for not signing, he is still getting a raise. He made $517,800 last season ($10,300 over the 2016 minimum) and will make $535,000 this year. Boras is complaining his client is getting paid the minimum, so it's not really a raise. Both sides are right.
Teams renewing contracts is not uncommon: The Cubs renewed Kris Bryant's contact; the Red Sox renewed Mookie Betts; and the Astros renewed Carlos Correa. None of those players had their salaries reduced all the way to the minimum.
The Blue Jays have the right to do what they did with their young righty, but it doesn't mean that it's the best move. I'm not suggesting Toronto should create new rules and structure to accommodate Sanchez over every other non-arbitration player they have, but adopting a system that doesn't punish in such a significant way would be advisable.
Boras likes to create an us-against-them mentality with his players. He wants his clients to look at the organization as the enemy because it suits his business plan. It keeps his players from accepting hometown discounts and signing before free agency.
Players already believe the way they're shown respect is with money. Boras portrays situations like this as disrespectful to his clients. It puts pressure on the team to go above and beyond to heal the relationship. The Blue Jays' heavy-handed position feeds right into Boras's strategy.
Certainly, there is plenty of time between now and the end of the 2020 season. The Blue Jays front office will do all they can to mend fences and make things right with Sanchez, short of compromising their values.
The Jays' position is not personal, it's business. But this feels like bad business. There was likely no offer the Jays could have made to Sanchez to avoid having to renew his contract. They just didn't have to punish him so significantly.
I've never considered team president Mark Shapiro or general manager Ross Atkins heavy-handed. I believe they will come to realize this was a fight that didn't need to happen and will tweak their salary structure to avoid giving agents like Boras ammunition in the future.