Jays suspend Pillar two games for slur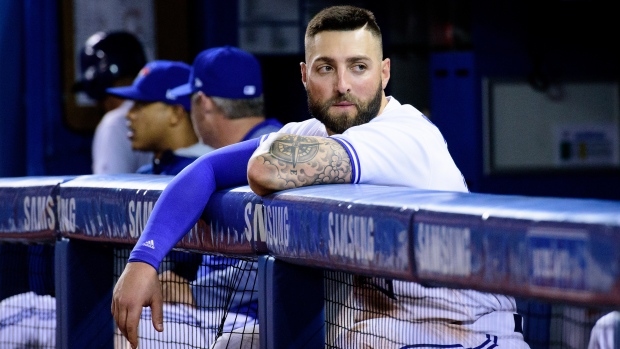 Toronto Blue Jays centre fielder Kevin Pillar has been suspended two games for using a homophobic slur during the Jays' loss to the Atlanta Braves Wednesday night.
"I felt embarrassed for myself, my family and the organization," Pillar said addressing the media after his suspension. "I understand that I stand here with an opportunity to turn this into something that is very positive, I have the opportunity to be made an example of and I accept that."
"There is no place for this type of language on a baseball field, with your friends or even in the privacy of your home."
Pillar directed the slur to Braves' pitcher Jason Motte in the seventh inning after striking out.
Pillar issued an apology for the incident Thursday, and said that he reached out to Motte to apologize personally.
The Blue Jays also released a statement on Thursday, calling Pillar's actions extremely disappointing.