Jennings set to retake Lions' starting QB job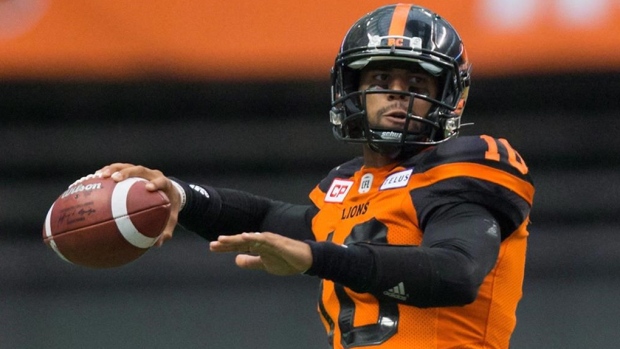 BC Lions head coach Wally Buono said Jonathon Jennings will get the bulk of practice reps behind centre on Wednesday.
Backup Travis Lulay, who has started for Jennings since he was injured in the team's Week 4 win over the Hamilton Tiger-Cats, is still feeling the effects of a hit he took in the Lions' Week 7 win over the Saskatchewan Roughriders. Lulay had the wind knocked out of him on a sack by the Roughriders'; AJ Jefferson in the second quarter play.
Jennings has 853 passing yards and two touchdowns to two interceptions in four games this season. Lulay has 1,437 passing yards and eight touchdowns to six interceptions in four games in relief.
The 5-2 Lions face the 2-4 Roughriders in a rematch in Saskatchewan Sunday.