Jets aiming to be NHL's hottest team entering playoffs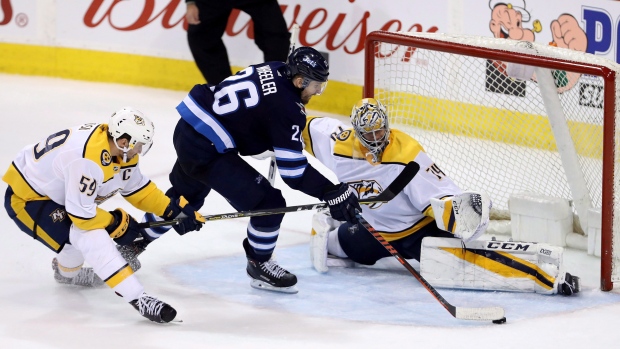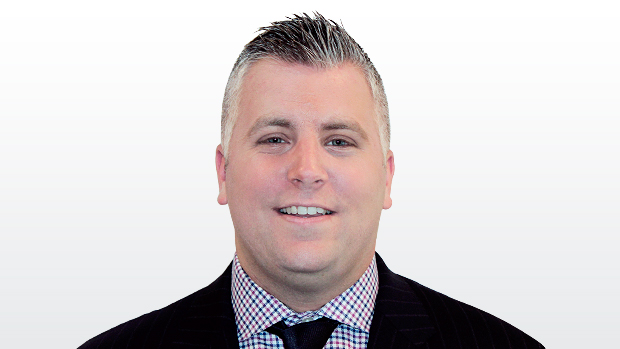 WINNIPEG — They say you cannot fake your way to a Stanley Cup, which is why the gruelling, 16-win tournament provides perhaps the most compelling theatre in sports each spring.
But the team that hoists Lord Stanley's mug this June may not be this season's best team. Part of the chase is peaking at the right time.
With four days left in the regular season, the Winnipeg Jets have the ability to stake claim to both of those elements – best team and hottest team – at least statistically.
The Jets are still in the hunt for the Presidents' Trophy as best team in the regular season. To do that, the Jets will have to run down the Nashville Predators for first place in the Central Division. They'll need to beat both the Flames and Blackhawks and see the Predators collect one or no points in their last two games.
That was their only focus on Thursday as they prepared to host Calgary.
"No one here is going after second place," Jets forward Nik Ehlers said. "No matter what, we're going out here trying to win both games."
Hanging the first banner in franchise history as Presidents' Trophy winners would also guarantee the Jets enter the second season as the NHL's hottest team.
They already have the league's best record over their last 10 games at 9-1-0. It's an impressive mark for a team that long could've felt comfortable about its position in the standings.
"I don't think we ever felt that things were wrapped up here," coach Paul Maurice said. "The Central Division wouldn't allow you to think that way."
What Maurice likes most about this stretch is the quality of test the Jets have faced along the way. Over these last 10 games, the Jets have squared off with the Predators, Bruins, Kings, Ducks, Maple Leafs and Stars – while Dallas was in the throes of choking their season away.
"We could play well and lose every single one of those games," Maurice said. "You take 10 points off us and we're feeling like we're in a little bit of a different situation. So there was never that comfort level, [but] there was never that gnashing of teeth that things were going bad there.
"We've worked very hard from the start handling our day-to-day, not spending a whole lot of time talking about last season or the sins of the past – and not about expectations."
Now, with 110 points in the bank, a Hart Trophy candidate in Blake Wheeler leading a group of young snipers and a confident team MVP in Connor Hellebuyck in net, the Jets will certainly have expectations entering the postseason.
That's why first place is in their sights, to try and set themselves up with the easiest road possible by pulling down first place in the Central. That would present either Colorado or St. Louis, two teams who haven't exactly banged the door down in recent weeks.
Mark Scheifele said the Jets have focused on maintaining their own rhythm, trying to avoid bad habits.
"There's still lots of games left and lots of things that can happen in this league," Scheifele said. "When you clinch it's one thing, but you want to be in the best position possible. You don't want to be going in when your team's game isn't there or your game isn't there. That way when you get to the playoffs, we're raring and in the most prime form we can be in."
Contact Frank Seravalli on Twitter: @frank_seravalli​​