Jets hoping new recovery method pays dividends
The Winnipeg Jets are closely monitoring their rest and recovery structure for players while testing an intriguing medical theory that they hope could provide a competitive advantage next year, writes TSN Senior Hockey Reporter Frank Seravalli.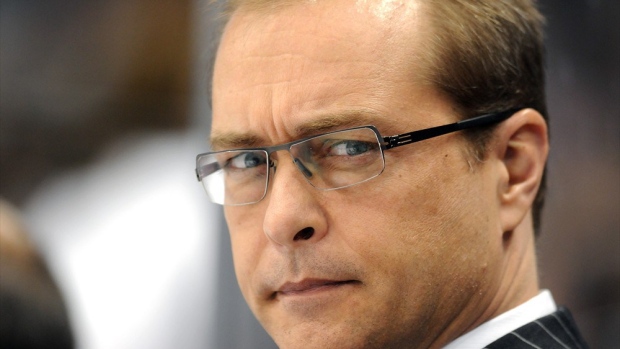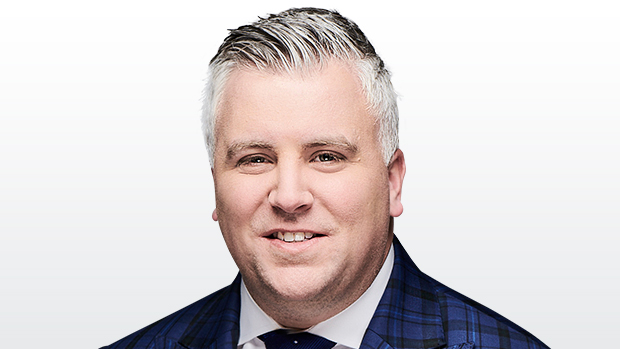 PHILADELPHIA - The Winnipeg Jets are playing for pride now, like Canada's other six teams.
All seven Canadian clubs can be eliminated from Stanley Cup playoff contention on Tuesday night; a staggering feat considering nearly eight per cent of the season's slate remains.
These last two weeks of the season are still important for the Jets, particularly off the ice.
The Jets are closely monitoring their rest and recovery structure for players, while testing an intriguing medical theory that they hope could provide a competitive advantage next year.
"We're trying a bunch of different things when it comes to recovery, things that we wouldn't necessarily try if you're in a playoff hunt," Jets coach Paul Maurice said Monday.
The experiment is born out of necessity.
Maurice, 49, is fifth among active coaches in games behind the bench (1,277) but said he's never seen a schedule as grueling as the Jets'.
Winnipeg will close the season amid a stretch of six weeks without two consecutive days off. Before that, the Jets played 12 straight games in 12 different cities (including stops at home) in February. They changed time zones eight times in those 12 games.
Whatever the Jets are working on, the rest of the NHL is closely watching. Every team is guaranteed a five-day "bye week" next season between Jan. 1 and Feb. 28, a move which will condense the second-half schedule around the league. And recovery, which not only boosts future performance but helps prevent injury, is the holy grail of sports medicine.
"Our schedule is unusual," Maurice said. "We're still working on (recovery) … a bunch of off-ice things, some testing, stuff that we do. Just to see about recovery and to monitor or quantify how their body feels, how their energy level is."
Professional sports team now relentlessly focus on nutrition, sleep, and injury maintenance. Hockey players have expensive compression recovery devices at their disposal to reduce the fatigue in their legs. Three NHL teams - the Maple Leafs, Flyers and Predators - embed data modules from Catapult Sports in their players' shoulder pads during practice to monitor output levels so they can better gauge fatigue and predict repetitive use injuries.
Winnipeg is trying something a little different.
The Jets played coy to specifics on Monday, understandably not wanting to reveal any proprietary secrets, but the team did say they are "monitoring biomarkers" in players.
A biomarker is measurable data of a substance whose presence could indicate the existence or occurrence of a biological process. For instance, the telltale sign of a heart attack is the appearance of a certain biomarker in the blood stream.
For an athlete, the appearance of a certain protein or lactic acid level could indicate severe muscle fatigue or injury. Or the rapid drop of a certain biomarker could indicate that a recovery method is having a positive effect on a player.
Biomarkers can be found in bodily fluids, such as blood, urine, saliva or sweat. The Jets aren't sure whether other NHL teams study or monitor biomarkers.
The competitive advantage for Winnipeg lies in their testing. It is impossible to know exactly which biomarkers the Jets are gauging, or even whether their medical and training staff has discovered a new theory on their own which has not been published yet.
Their approach isn't solely science-based. The Jets have curtailed their travel schedule, for instance, to now spend the night in any city which would otherwise call for an arrival past 2:30 a.m. back in Winnipeg, or their next destination.
Each Jets player also has a post-game recovery shake tailored for their taste, goals or body-type waiting for them.
"It's special for everyone," explained Mark Scheifele, who also trains in conjunction with fitness guru Gary Roberts. "It's depending on our preference. We all like different protein powders or juices or water. I'm a guy that definitely takes care of my body as much as I can. I've got a good team behind me."
With so much on the line, no detail goes unnoticed.
"We're trying to push things in terms of how we recover," Maurice said. "And some of it is emotional, too. You can't take a day off, get a good practice in and feel charged up. You try and find that rhythm."
Contact Frank Seravalli on Twitter: @frank_seravalli