Jets down 3-1 and this comeback won't be cake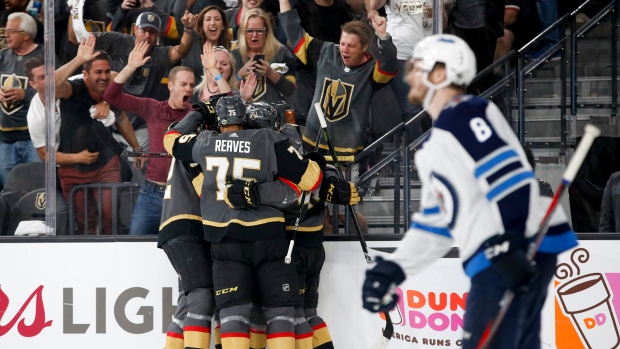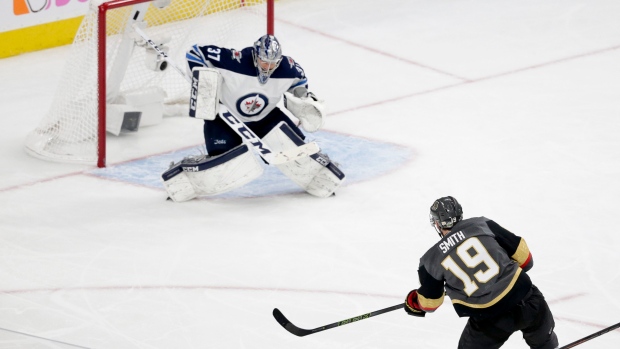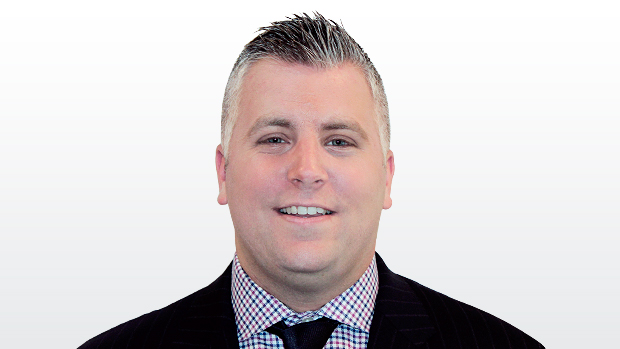 LAS VEGAS — Do you remember the old trick candles on a birthday cake?
You know, the moment you huff and puff and blow them all out, and they magically re-ignite themselves seconds later to burn hot as ever?
That is what the Vegas Golden Knights have been like in this Western Conference final. The second you think you have them smothered, they're hot again.
Four games in a row, the Golden Knights have responded to a Jets goal with a backbreaking one of their own - each one successively more deflating than the one previous, each one either re-gaining the lead or quelling a comeback bid.
Four games, an average 44-second response time: 35 seconds, 1:28, 12 seconds, 43 seconds.
"It sucks the wind out, and then boom, it's a huge goal and we're back," Vegas forward James Neal said. "It's always hard when you get one and the other team comes back and scores."
The birthday candles were the type of trick as a little kid that when you saw it once, you were always thinking about it the next year. It was the type of trick that after the second or third time, the Jets should have braced themselves. They never learned. They're not alone. Every other team in the NHL has failed that lesson, too.
The last Vegas re-ignition, the biggest one, took the longest at 7 minutes, 28 seconds. It has the Jets gasping for air.
Reilly Smith beat Connor Hellebuyck short-side on a breakaway seven and a half minutes after the Jets finally broke through with the third period goal they couldn't buy against Marc-Andre Fleury two nights earlier.
Smith's goal delivered a spine-tingling, Vegas victory in a contest mostly dominated by Winnipeg except where it mattered most - on the scoreboard.
Vegas 3, Winnipeg 2.
"I thought for the last five periods, we were the much better team," Jets defenceman Tyler Myers said. "In our minds, this series is far from over."
It's closer than the Jets would ever have imagined. Fortunes change in Vegas in the blink of an eye, on the roll of the dice. What felt like Winnipeg's series to lose after a resounding Game 1 win now has the Jets on the brink of elimination.
Canada's Stanley Cup hope is burning on the wick. The candles can be blown out for the summer on Sunday afternoon in Game 5 at Bell MTS Place.
The expansion Golden Knights are one win from the Stanley Cup Final. Only one team in NHL history - the Philadelphia Flyers in 2000 - has ever blown a 3-1 lead in a conference final series.
For Vegas, a team born from a town known for its sleight of hand, the birthday candles have encapsulated their entire record-setting season.
Everyone has been thinking that the Golden Knights would just flame out and be extinguished at some point. This wasn't supposed to happen. No player, coach or manager would have even dreamed about this run, let alone talk about it. This is a script Disney would throw in the garbage as too far-fetched.
Reality should sink in this weekend, at least for the Jets. There is no deception. You can't bluff your way to 16 playoff wins. What you see may in fact be what you get - an opponent with an uncanny response.
"We earned the right to be here, to be in this situation," Jonathan Marchessault said. "Up 3-1, it's fun. But nothing that we have to get crazy [about] here. A lot of the job has to be done. [You] can't lay off that team."
There's no question it is in the Jets' heads now. They know its coming. The world's largest Budweiser goal light has barely stopped flashing at the Winnipeg Whiteout street party every night and they're either tied or trailing again.
"I don't like the goals," Jets coach Paul Maurice said.
"It's just our mentality when we get over to the bench," Vegas defenceman Nate Schmidt explained. "You can't feel sorry for yourself because that's when two and three and four [goals] start piling in. That's been incredibly important, it's tough for the other team."
That response is what has Vegas five wins shy of Lord Stanley's mug - the Holy Grail that 11 other NHL franchises have been on a quixotic quest for over a combined 339 years of existence.
Fleury is at the centre of that resilience. Many doubted whether he'd be able to re-ignite his fire, asked at age 33 to shoulder the growing pains of an expansion franchise - even if he would be able to do it again this season after missing two months with a concussion.
Is Fleury stealing this series?
"It's a bad look to answer that question honestly," Jets captain Blake Wheeler said. "We're disappointed leaving here. But it's not a five-game series."
At the other end, Hellebuyck has done his part in aiding the Vegas response. Two games in a row, he bobbled the puck behind the net after his team scored and it ended up in his seconds later. Hellebuyck remained ever-confident that he would end up better than Fleury.
"The stars are aligning for them, but it's not going to stay that way," Hellebuyck said. "I wouldn't say it's deflating. It's just bad luck."
The Jets are down to their last breath. This comeback won't be cake.
Contact Frank Seravalli on Twitter: @frank_seravalli