Jets' Ehlers out with undisclosed injury
Frank Seravalli, TSN Senior Hockey Reporter, TSN.ca Staff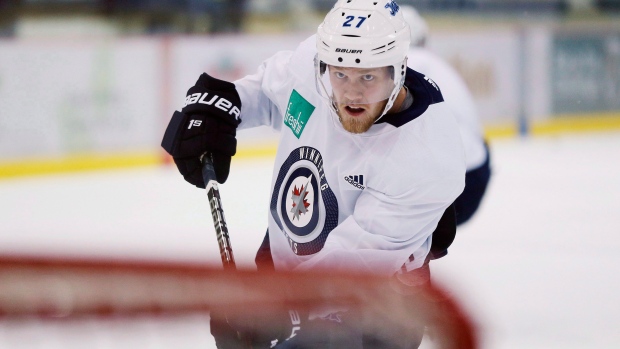 LAS VEGAS — Winnipeg Jets winger Nikolaj Ehlers sat out Game 3 of the Western Conference final with an undisclosed injury.
Eyebrows were raised about Ehlers' status when he missed Wednesday's optional morning skate, a rare occurrence for him.
The Jets confirmed before puck drop, when he also missed pregame warmup, that Ehlers was indeed injured but provided no further details.
Ehlers, 22, has been held without a goal in the Stanley Cup playoffs after a 29-goal regular season. He posted seven assists – including two in his last three games – in the Jets' 13 playoff games.
Jets coach Paul Maurice said he wasn't concerned about Ehlers' lack of goals.
"Nik Ehlers hasn't scored a goal," Maurice said. "But that line's been pretty darn good and we just won our first two rounds so I don't care if 'Nikky' scores. I want him to play the best game that he can. Whether he puts the puck in or not, doesn't matter. The line's got to outplay the other line. That's it."