Jets fail to adjust to Preds-style slow down from Vegas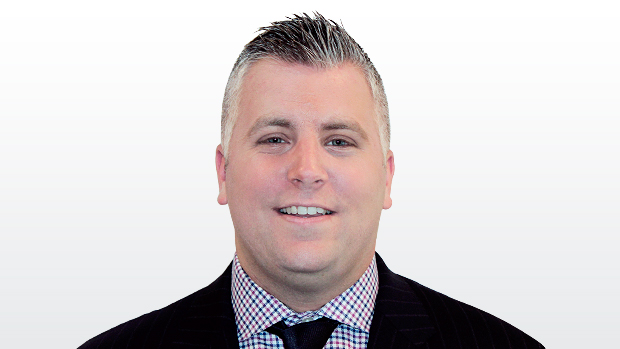 WINNIPEG — The Vegas Golden Knights vowed to bounce back and Paul Maurice and the Jets knew it was coming.
Maurice predicted almost verbatim how Monday's Game 2 would play out. He would be a wealthier man if he went to, well, Vegas to play his hunch like Pete Rose.
"I think it's going to be a really, really tight game," Maurice said. "I don't think there's going to be as much offence going both ways. It will be a more physical game and will be more contested in the 10-foot area [around the net]. [Game 1] got into a track meet at times. I don't think you're going to see that tonight."
Yet, prepare as they may, there was little magic the Jets had up their sleeve to solve it.
They spent a good majority of the night with the puck in Marc-Andre Fleury's end, but ended up with little to show for it. Kyle Connor's third-period power play goal was all that kept the Jets from essentially being shut out for the ninth period of their last 12 at Bell MTS Place.
"We've just come through I would think the hardest forechecking team in the National Hockey League, so we should be accustomed to that and be able to handle it well," Maurice said post-game.
They didn't handle it well. They didn't adjust.
Now the pesky Golden Knights, foolishly written off by some after the first game of the Western Conference Final, are alive and kicking after mimicking what the Nashville Predators did last round to slow down the Jets.
The Golden Knights walked out of Winnipeg with a gutty 3-1 win in Game 2 to earn a split on the road. The all-square best-of-seven series shifts to Sin City for Game 3 on Wednesday night, where Vegas now owns home-ice advantage.
The Golden Knights' only loss at T-Mobile Arena (4-1) this spring was in double overtime to the San Jose Sharks.
Vegasssss, baby.
Did anyone really think the best expansion team in the history of pro sports would go quietly?
"We're not too worried about what other people have to say," James Neal said.
The lesson is, continue to bet against the Knights at your own peril.
"I think we showed the hockey world that we earned the right to be here and we're able to play against a great team," Vegas forward Jonathan Marchessault said. "Every time when you get a big game of our group, we show up, and tonight we definitely showed up."
Marchessault was the one immediately after Game 1 who called Monday night a "must-win" and said we would find out what the Golden Knights are made of.
In return, we found out what Marchessault is made of, with his two-goal performance – including a back-breaking insurance goal 1:28 after Connor finally breathed life into Bell MTS Place – walking the walk.
"If you're going to talk out there in the media that you have to be better, I think you need to lead by example, and I tried to do that tonight," Marchessault said.
To that same end, if the Jets are going to predict the outcome, then they should be better prepared to push back against it. Vegas deserves credit for their adjustment, again a nod to the edge in skill that the Jets own. But it can't always be, as it has in the last three losses, that the opposition clogged up the neutral zone and the Jets had no answer.
That isn't a recipe for success.
"There's a 10-minute block [of video] there that we're not going to like very much tomorrow," Maurice said. "The one that cost us I think is that we pushed too early, got out of our routes too early."
The stat sheet says the Jets held a significant advantage in high-danger scoring chances (16-9), according to NaturalStatTrick.com, but few of them seemed to generate second-chance opportunities because the Knights essentially set up a shield around Fleury. Many were one and done.
Still, that overall idea of puck possession is what left Jets captain Blake Wheeler feeling upbeat.
"There was about 57 minutes of that game that were good for us," Wheeler said. "Three minutes of it got away from us. They could have scored four goals in three minutes … They're going to create some momentum and put the puck in the net. It's just a matter of how you react to it."
The Jets have reacted well all season. They haven't dropped consecutive games since early March. But their Stanley Cup aspirations may be determined by how they react to this latest blow.
The winner of Game 3 in a tied conference final has advanced to the Stanley Cup Final nearly 82 per cent of the time (35-8) in NHL history.
We've got ourselves a series now.
"It's a series," Jets defenceman Jacob Trouba said. "I don't think anybody is panicking. We've been here before. It's a long series."
Contact Frank Seravalli on Twitter: @frank_seravalli​