Jets melt in the moment, fail to knock off Preds in Game 6
On a night that Winnipeg percolated to a fever pitch, the Jets could not muster one goal. Now, it comes down to one game in Nashville on Thursday night in the second round's only Seventh Heaven. The Jets were shut out at home for the first time this year in a 4-0 loss to the Predators that pushes their series to the limit, Frank Seravalli writes.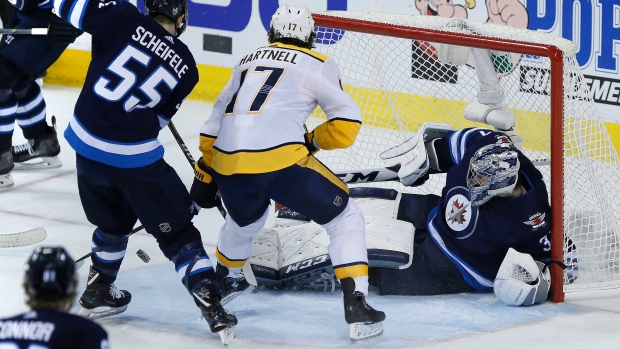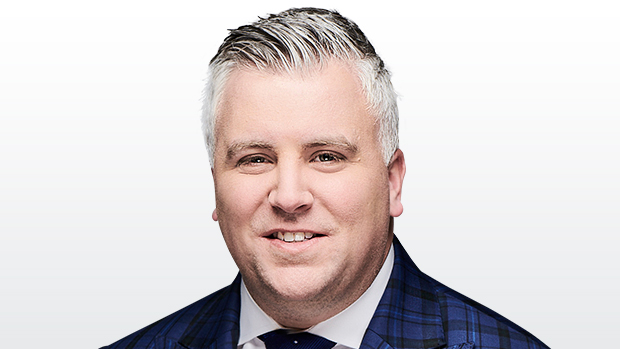 WINNIPEG — A big kiss. That's what Blake Wheeler said he would have given a reporter if you told him in September that the Winnipeg Jets would need one Game 7 win to advance to the Western Conference final.
"Not a lick," Wheeler said. "Let's be clear."
If you had told coach Paul Maurice and Peter Laviolette on April 27 at the beginning of this second-round slugfest that the Jets and Predators would be knotted at three games apiece, they would have said: "Duh."
"You knew it was going to be that type of series," Laviolette said Monday night. "Everyone knew that. If you weren't thinking this was going seven games - we only missed each other by a couple points in the regular season."
No team has strung together two wins in a row. The road team has won four times in six games.
Even all of the underlying numbers - even-strength shots and chances - are a dead heat, what you get when you pit the NHL's No. 1 and No. 2 regular season teams against each other in a series for the sixth time in league history.
Hockey's marquee second-round matchup is going to Seventh Heaven, just not in the manner everyone expected. It is no surprise that the Nashville Predators declined to go quietly.
The surprise instead is that the Winnipeg Jets melted in the moment, blowing their best chance to put away last year's West champs.
How else to explain that on a night that Winnipeg percolated to a fever pitch, the Jets could not muster one goal? They were shut out for the first time all season at Bell MTS Place, the first time they were blanked in any building since Dec. 16, a span of 59 games.
The most deserving fanbase in North American professional sports will have to wait at least three more days to celebrate a first Western Conference final appearance.
"For all the good things that they did tonight … it probably should go seven games," Maurice said. "It's been back and forth, up and down. It's probably right that it's going seven."
Nashville's heavyweights did the heavy lifting, with their top line producing all four goals in a clinical, 4-0 win in Game 6 to keep their Cup hopes alive.
"That's a championship effort tonight," P.K. Subban said.
Filip Forsberg scored twice, linemate Viktor Arvidsson added the other two and Ryan Johansen collected two assists, while captain Roman Josi picked the perfect time to get on the board this series with two assists.
Meanwhile, Vezina Trophy finalist Pekka Rinne - who had been pulled in two of the first five games of this series - saved his best of the playoffs for when the chips were down.
"We realized the situation," Rinne said. "I feel like we worked way too hard and way too long and built this team together [to lose now.]"
Even Predators team equipment manager Pete Rogers - who deftly plucked a new stick for Forsberg on the fly to setup the second goal - earned an assist on Monday night.
"It wasn't like we snuck away with one or weaselled a game out or whatever you want to call it," Johansen said. "We controlled the game tonight. With our backs against the wall, we went out and controlled the game."
Still, for as strong as Rinne and the Preds played, it was difficult - if not impossible - to view the Jets' loss as anything other than an opportunity missed.
They went 0-for-4 on the power play, held mostly to the perimeter on a stretch of six minutes of extra attacker time in the final 8:32 of the first period. Their power play was cooking at 25.9 per cent in these playoffs entering the game.
"I think the power play is probably just a microcosm of the way we played," Paul Stastny said.
"We weren't quite up to our normal level," Tyler Myers said. "I don't want to say surprised. We would have liked to be a little better for sure, but it's just one of those nights it wasn't going for us. We have a second opportunity [now] to take out the team that won the President's Trophy this year."
The Predators caused some of that, to be sure. It's difficult to place it all on the Jets, facing a team that is a Cup favourite. But they definitely weren't themselves.
They sure skated like the third-youngest team in the NHL in Game 6, dressing 11 players under the age of 25, feeling their way through a night so big that the Finnish Flash himself in Teemu Selanne flew in from California to be there for the clincher.
"I don't know about that," Maurice responded. "I know this: I know that Pittsburgh lost tonight. Pretty good team. They've learned all those lessons you're supposed to learn - killer instinct, all the words that will come out today that we didn't get, and they lost."
Maurice described it best when he said: "We spent an awful lot of time in their end without a whole lot happening for us." Game 6 was pretty much the inverse of the night the Jets closed out Minnesota in Round 1.
The unusually hushed Whiteout that didn't have much to cheer about chanted "Jets in Sev-en" in unison as the clock wound down on Monday night. The Mayhem in Manitoba was quelled.
It will be a decidedly less comfortable environment for Game 7 in Bridgestone Arena. The Jets have already won twice in three games in the glow of the Honky Tonks, but now they need to make it three in four tries in one series to keep their season alive.
The odds won't be in their favour, not this time. Stastny was saying the Jets will want to play without "regrets" since they won't want to "look back and all of a sudden be scared of the situation or be scared of the pressure."
Problem is, that's exactly what they will all remember about Game 6 if they don't pull it off. Nothing but regret.
Contact Frank Seravalli on Twitter: @frank_seravalli​